I'm so excited that my yellow crookneck squash is producing like gangbusters, because I'm loving being able to create delicious spaghetti-like noodles with my spiralizer, sautéing them and topping with fresh pesto using the basil I've got growing in the garden. They growing like crazy in pots this year so I can make my favorite squash dish at least once a week.
I'm not the only one who loves it–The Hubster thinks my recipe tastes so good it could easily be prepared in a restaurant. From a health standpoint, you can ditch the blood-sugar-inducing white flour version for the veggie one, and gives you a complete meal, because you're getting some protein from the pine nuts and parmesan cheese you'll use to create the pesto.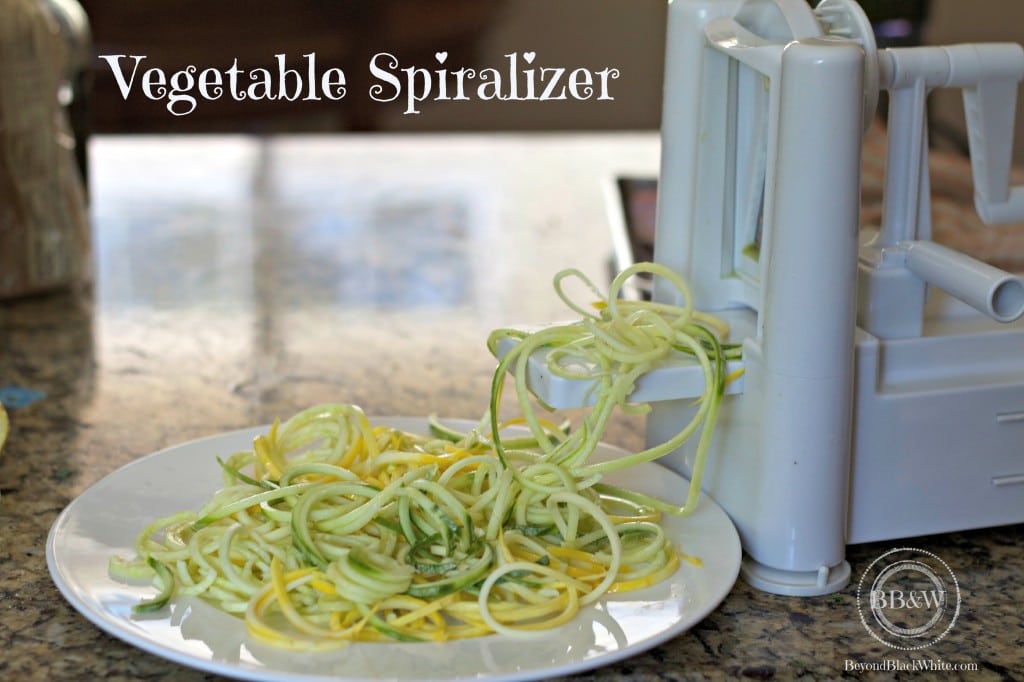 Recipe
Ingredients
2-3 medium sized zucchini or crookneck squash
2/3 cup olive oil
2 cups fresh basil
1/4 lightly toasted pine nuts
2 garlic cloves
1/2 cup parmesan cheese
Salt and pepper to taste
Vegetable Spiralizer (good news! it's the cheapest I've ever seen now being sold on Amazon for $19.99)
Instructions
Process zucchini or squash in the Spiralizer. Set aside.
In a food processor, mix the basil, pine nuts, garlic and cheese until mixture has the consistency of a thick paste.
SLOWLY add the olive oil to the mixture and process until smooth.
Add salt and pepper to taste.
Heat up some olive oil in a large skillet on medium-high heat
Add the veggie spaghetti and sauté and moving vegetable around constantly for about two minutes. Remove from heat and onto a plate. Pour the pesto mixture over the noodles and mix well. Eat immediately.
https://www.beyondblackwhite.com/delicious-zucchini-spaghetti-fresh-pesto/