I have long been a champion of people of mixed race ancestry calling or referring to themselves whatever they like.  Last year, BBW ran a story about Tom Sizemore coming out as black after decades of being a successful white actor in Hollywood.  The article was not about labels but I took that time to make my personal proclamation that people can call themselves what they want racially.  If a mixed race or multiracial person wants to be white, black, biracial, multiracial, green or purple, then so be it.  Who is anyone to demand what someone else considers themselves racially?  Whites have no more right than blacks to decide who or what someone else should consider themselves to be.
I believe the words "hijacked by blacks" were used to describe those who insist on anyone with one drop of black blood being black.  Again, I believe people have the right to be as they please.  When looking at the origins of One Drop Rule and it's association with Racial Integrity laws, it does no one any good to perpetuate decades-old former laws that benefited and justified state sterilization policies related to the Eugenics Movement and those who wanted to classify purity of the races.  It had nothing to do with slavery at all as most people assume.  The One Drop Rule was first enacted in Tennessee in 1910 and Virginia in 1924.
Today's post ironically concentrates on a group in Polk County, Ohio who for generations have been white in appearance, but profoundly and proudly black.  Since its founding before the Civil War, East Jackson is not even on the map but has been the "black side of town" within the city limits of Waverly, Ohio.   It is refreshing to see such racial pride in these residents, but sad in the overall context of the series done by Al Letson of "State of the ReUnion".  This outstanding series covers Pike County and this racial saga hundreds of years old.  There are 4 short audio interviews of the town's residents telling their captivating stories and history.  The "One Drop Rule" clearly rules in this community. Check it out!
Pike County Residents inteviewed.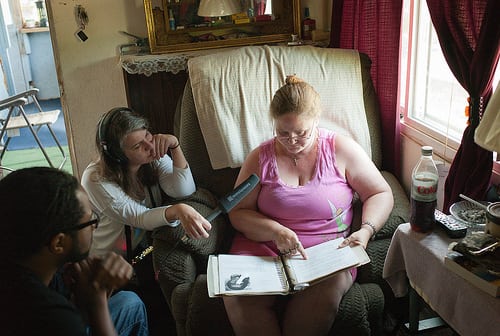 Clarice Shreck shows Lu Olkowski and Al Letson a book of genealogy about the residents of East Jackson.
Photo Credit: Lloyd Cederstrand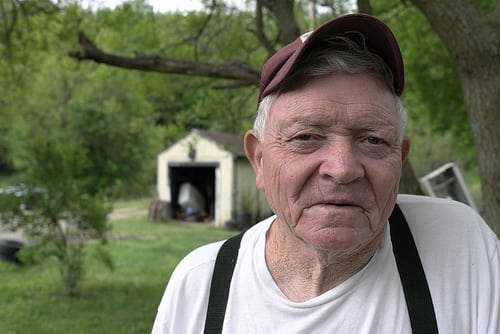 East Jackson resident Bradley Harris.
Photo Credit: Lu Olkowski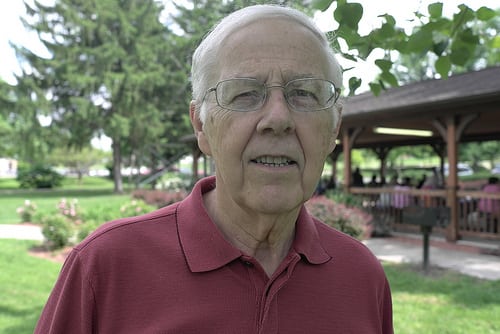 Blaine Beekman, former high school history teacher, coach and mayor of Waverly Ohio.  Currently one of Pike County's County Commissioners.
Photo Credit: Lu Olkowski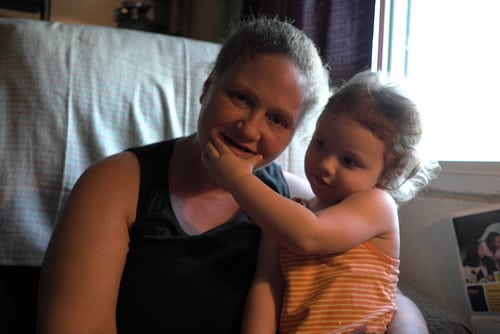 Clarice Shreck and her granddaughter.
Photo Credit: Lu Olkowski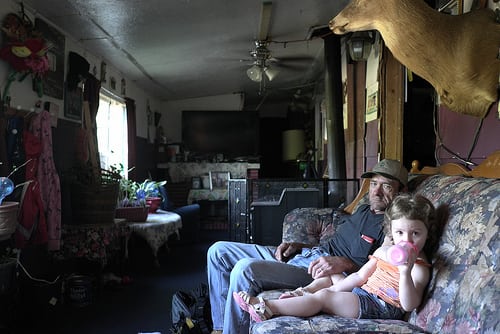 Clarice Shreck's granddaughter with Jimmy Shreck, Clarice's partner.
Photo Credit: Lu Olkowski