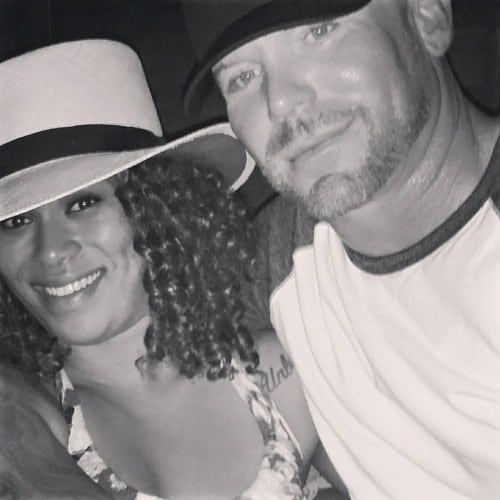 Adam ,35,and Briana ,24,met on Plenty of Fish two years ago and are now engaged to be married in August. She's African American and Spanish and he's German, Irish and Cherokee. But not everyone is happy with their union, which is why they are a featured couple on FYI's Bride and Prejudice, a show that follows three unorthodox couples as they navigate telling their loved ones of their choice in mate.
Adam's opposition comes from his father, who always felt uncomfortable with Adam's preference for black women. "I remember being a kid and watching Whitney Houston on television and thought…I really want that," he said. He's had to keep his dating life "under raps," but with the impending nuptials, all must come to light.
Briana is also facing opposition to her choice in marriage partner by her cousin, Ashlen. For her, the problem is cut and dry: he's not black, so he's not where it's at. While single herself, Ashlen is trying to convince Briana that she should be with a tall, handsome black man…you know…like the guy she herself doesn't have. "I was really scared to tell my family we met online, and that he was white," says Briana.
I find Briana's cousin's stance a little puzzling, because looking at both women, it's clear they have some non-black ancestry. Ashlyn is a strict "one drop rule" follower, it seems.
As what seems typical, the men in Briana's family date interracially with no social consequences, while she wrings her hands about how to get enough courage to take him to the annual family barbecue.
Despite these challenges, the couple remains hopeful and present a unified front to family members who oppose them. "As long as you have love, all can be overcome," says Adam.
Bride and Prejudice comes on tonight, March 29 on FYI at 10/9 Central.