The East Coast folks know that we're on a tight deadline. These days you can't quite tell when Summer springs or when Winter will Fall through, so it makes the most sense to get all early dating phase-ish things out the way while you can still can. I'm a resident of the state of New York as of this writing but these fabulous date ideas can be applied anywhere you may happen to be.
Why should reality show dating contestants have all the fun? I would watch those shows and be all into the unique dates the couples would go on, wishing it could be me and one of the chosen few. You don't have to sell your dignity to a sleazy show producer to have a little fun, you can make the magic happen on a Saturday afternoon by doing something as simple as taking a class with your partner.
Afternoon dates are great because it's more casual and less suggestive then nighttime dates. Besides, by now you've probably hit every bar and lounge that you care to go to so get back to real society by signing up for a wine tasting class, an art class or a cooking class.
You'll get to just hang out and 'be' a couple while you work at your tasks, there is less of a need to keep conversation up. Less dead air and awkward moments. You also get the chance to learn how well you two work together under stress. This may seem like a simple exercise but so much can be learned by taking a person (and yourself) outside of the box.
Shake Your Groove Thing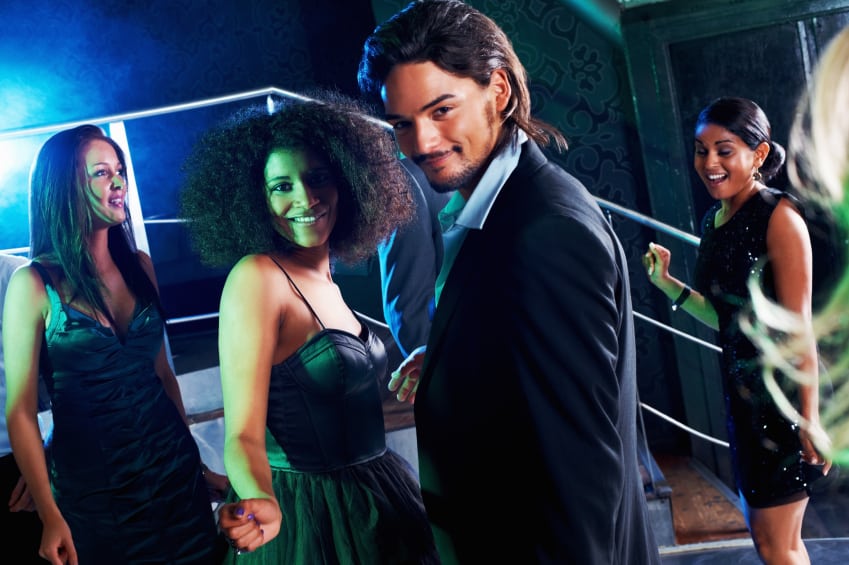 Yes, it's time to do like Shakira and shimmy those lovely hips. Or learn to do the waltz, or the Cha Cha, even.
What's the worst thing that can happen? He has two left feet that he can learn to manage and you get to lean into your new beau as he leads you. Learning to dance together gives couples the opportunity to do something sensual but not overtly sexual. There is plenty of opportunity for eye gazes, cheek to cheek and hand holding. If PDA is a problem for you then you may benefit from being given a 'reason' to touch, grope, grind and gyrate against each other.
Learn to let go.
Be fearless and do something awkward and new with your new guy. You'll both share in the experience which makes for great memory building.
If dancing isn't your thing, but music is, than I'll direct your attention to Jazz in the park. There are plenty of free shows open to the public during this time of the year. Why not grab a blanket, a bottle of wine and your honey boo and post out on the grass. New York City has a major list of these events throughout the Summer. If you are near a major city then I bet your town has a list also, or check for classes using Meetup.
Extra points if he protects you during porta-potty trips AND holds your bag for you.
I'm a wild child raised in the 80's so I LOVE arcades.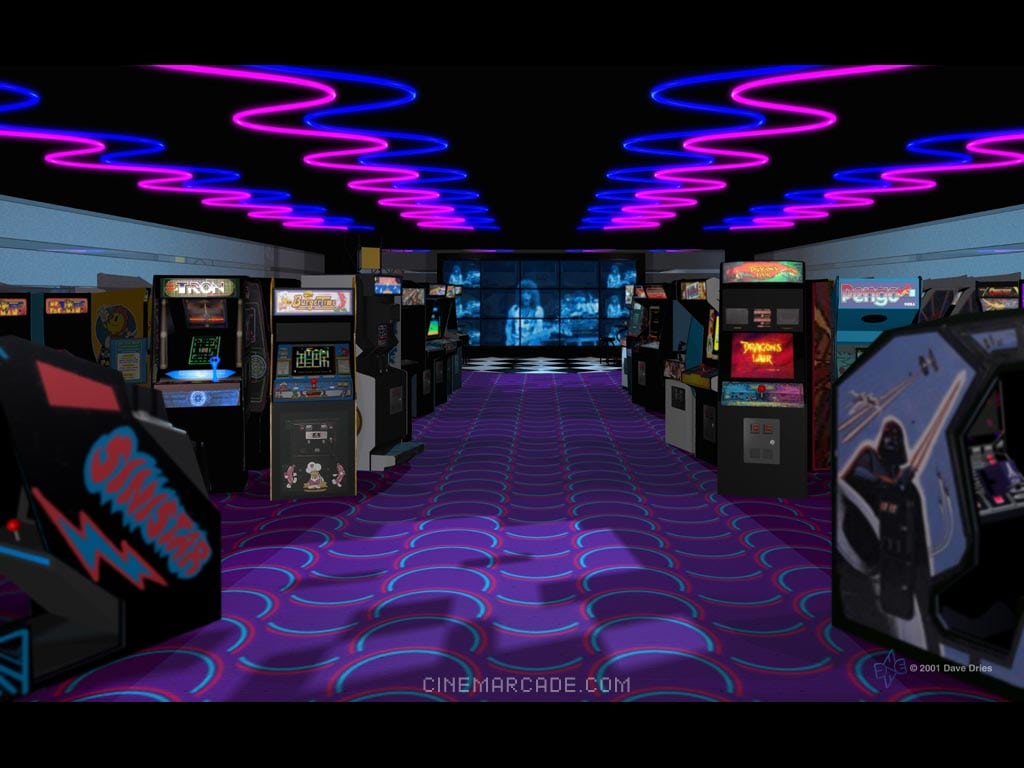 I'll beat you down in some foosball, boo!!
Try an arcade for an afternoon date. Grab a roll of quarters and see how good your Pac-Man skills are holding up.
Is he a sour loser?
Is he sexist and hates that 'a girl' beat him?
Will he have a #mantrum and ruin the date? Will you?
Let's find out. Extra points if he wins gifts from those impossible to beat machines with the arm clamps and toys inside. Hi-five him, at the very least, if he hands over all of his tickets so that you can pick out a bigger prize at the end of the night, consider rewarding him for his gallantry and good nature.
Are you into nostalgic games instead of blips and bleeps? If so than there is fun to be had at your local county fair, or boardwalk. I'm not too flimsy with the water pistol balloon popping game and ski-ball used to be my 'ish!
I love real caramel popcorn, funnel cakes, and other doughy sugar that isn't for daily human consumption and the walking helps keep up moving to new scenery and things to do, and I get to hold his hand. I'm such a bad ass that I'll even go in the haunted house and on the roller-coaster rides that take you out and over the ocean water or high into the air with those creaky nuts and bolts.
I scream. I yell. I call on da Lawd.
I get seriously nauseous on certain rides and I love it.
Maybe he will, too. He scores extra points for not laughing at the shade of green I will turn and even better if he's willing to hold my hair back in case I…just in case.
Road Trip to Nowhere Special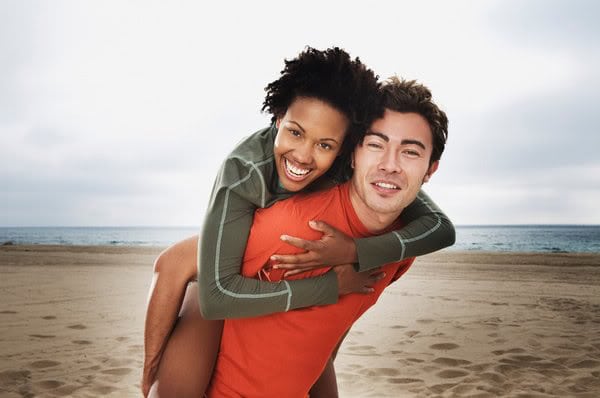 With Google maps the world is now at your fingertips. I'm a child that was reared on Cosmopolitan magazine so I envision myself with short shorts, a breezy peasant blouse and high heeled espadrilles as I lounge in the front seat of a car on a trip to no place special.
A train trip is just as interesting if you aren't the driving type. What is life like in the town two towns over from yours, a few towns away even? Who knows and you won't know either until you visit there. Is there a bookstore, a museum, historical monuments to be seen? Could be. Let's go see.
Ask the locals where the best food can be found. Use the internet sparingly and instead talk to the people you meet. Observe the crowd, listen to the dialect, find your way with your new bae. Changing your environment to something foreign to each of you will cause both of you to draw closer to one another. The two of you become an 'us' when maneuvering new people, places and things.
Make decisions together. Learn to depend on each other and trust each other's negotiation skills. If you aren't feeling the environment you can always leave, and your only a short train/car trip away. Snuggle with him in the seat as you congratulate yourselves at having survived/experienced your own mini-adventure, whether is was good or bad, you handled it together.
Ain't no mountain high enough

I'm not sure why the couch potato guys think I'm checking for them. In all honesty, the BM (usually but some non Black men too) would attempt to court me by mentioning how they would treat me to evenings filled with fine dining, or their eagerness to show me their skills in the kitchen. This would usually occur when I was carrying more weight on me than is healthy or comfortable for my small frame.
Truth be told, if these guys really wanted to get my attention they would have invited me for a walk in the park or other physical activity. I'm a naturally athletic person and I love the outdoors. Any man seeking special points from me would do great by inviting me to a date spent doing everything rough and tumble.
A game of catch at the local park, an afternoon spent playing in water at the beach, or an early morning trek spent  hiking means more to me than any three course meal ever could.
I'm not fearful of sweat, or of having a hiss fit when pressured to push through a personal plateau, as a matter of fact, he might be the man for me if he can encourage me to kick ass or at least he not lose it when I get all woah-is-me and stubborn.
Let's push boundaries together. Cheer me on while I try to make my first go of a rock climbing wall. Kiss my boo-boos when I slip when I should have slid. I'm no punk when it comes to bringing the pain, and he shouldn't be either. Who says physical fitness isn't sexy? They must not know the benefits of a strong heart, a flexible body and one who is in tune with their ability to act and react regardless of what life throws their way.
When it's all said and done, and depending on how close you two are, you can relax with a you-then-me massage to work out that abused body. If it's early in the relationship, celebrate over granola and fresh fruit while taking in the view from the mountain, or the hill, or the valley that the two of you have conquered together.
Dating is supposed to be fun and not a chore. By keeping things simple and adventurous you get to live life with your mate and not sit around waiting for life to happen. Take the day for what it is and learn to be comfy in your skin regardless of the circumstances or situation. Confidence, and a willingness to take chances are two of the most attractive things that any man, or woman, can bring to a date or relationship.
Looking for more dating and relating advice? Stay tuned because I'm out here in these mean streets, so you don't have to be!!