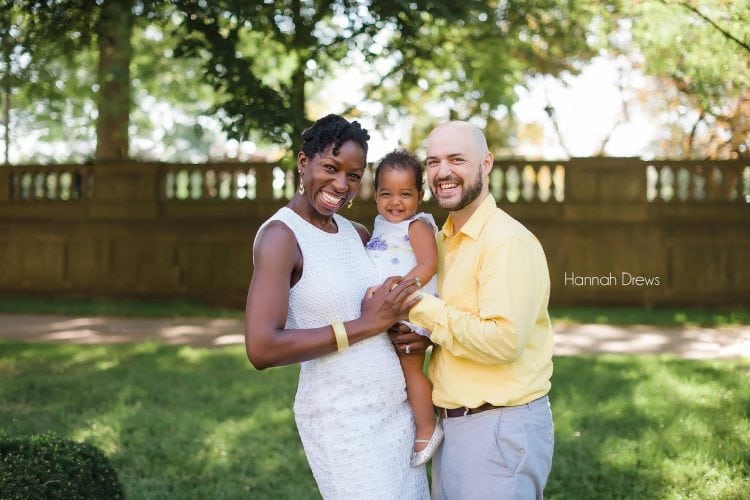 Meet Evan and Kathleen Caliento, a Chicago based couple with a 14-month-old daughter.
Prior to becoming a parent, what were the concerns you had about raising mixed race children?
Kathleen: I was concerned that we wouldn't have the resources to support the identity development of a biracial child. I was concerned that we wouldn't celebrate her two races equally. I was concerned she would be only labelled by her visibly dominant race, causing her to feel conflicted about her identity.
Evan: To begin with, I wasn't worried about it at all. I was more worried about how I was going to raise a child, any child and how I would do at it. As we've becoming parents and made it through the first 14 months, I still am concerned at how people may treat our daughter because of her being a mixed race child. I worry that she will be ridiculed or just given a hard time and it breaks my heart. She is really the sweetest little girl with the most amazing personality and I can't bear the thought of someone intentionally trying to hurt her.
Are your families supportive of your 
union? If they aren't, how do you  address this with your children? If they are supportive, describe the ways in which your families made a positive impact on your children.
To find out more about the Caliento family, click here for the complete interview.