I swear, it never, EVER gets old when I get notes like this…
From Shanae Lamorne:
I'm engaged!!!! He proposed on Easter Sunday, a beautiful day of new beginnings and love!!

Thank you Christelyn Karazin!!! Your book 'Swirling' was one of the first resources I read in my journey to expanding my options and dating men of ANY race/ethnicity who is a good fit for me (spiritual, loyal, loving, aware of other cultures/open-minded, humorous, values education and financial stability, family minded). I have so much love for the work you're doing!!

Here's to taking risks and stepping outside of the box!!!
So…Shanae decided to take her romantic life in her own hands, pick up Swirling, and open up her dating options to all men, and look what she got!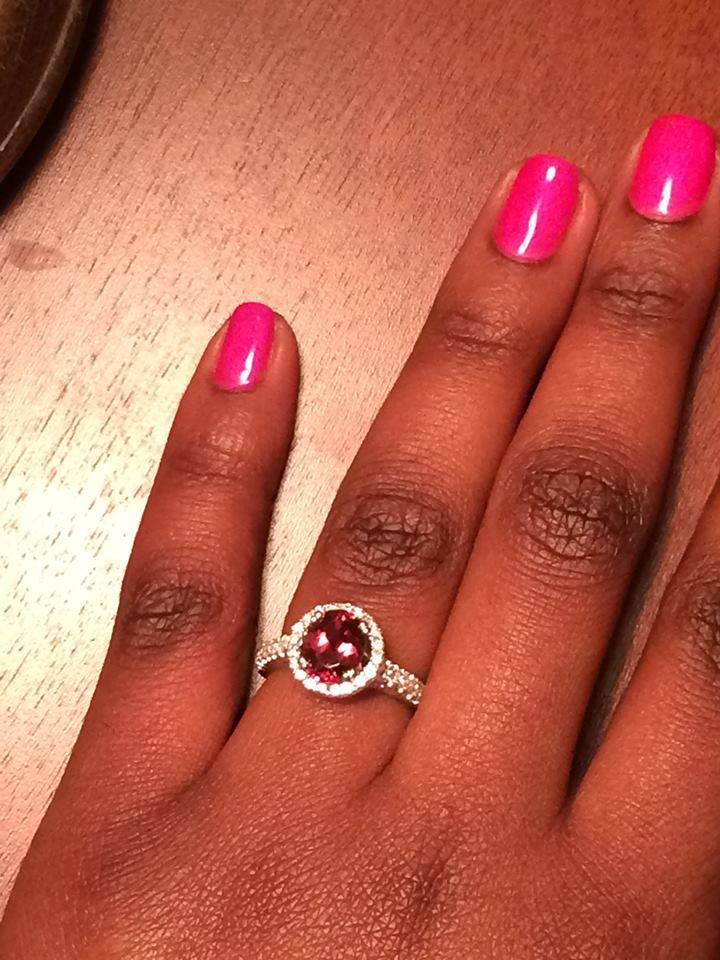 The next time I read someone says that I'm a fraud, or that I'm giving black women false hope or I'm destroying the black community, I will pull up this note.
I continue to be humbled by how the work I do impacts so many.
Congratulations on your new engagement!