As part of our new "Become Your Best You" series (this will be a full-blown, year-long challenge starting in 2015) I thought it was important to circle back to the whole, makeup vs. no makeup thing. I wasn't one of them, but I've heard how some black women (especially those of a darker hue) have been discouraged from wearing makeup. (e.g. dark girl shouldn't wear red lipstick nonsense)
Make up isn't about looking like a whole different person to the horror and dismay of guy who sees your wake-up face. It's about enhancing the features you already have.
Me with and without makeup?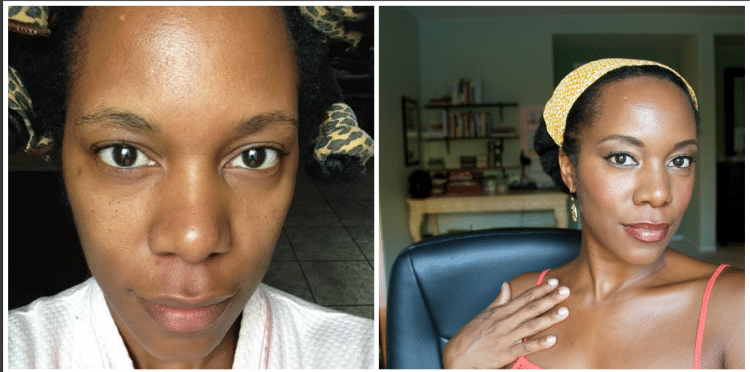 I have a decent set of eyes and lips, so my goal with makeup is to really play them up. But not at the same time! If I'm wearing a bold lip color, I go light on the eyes. If I'm wearing eye makeup, I go with a paler lip.
Take a look at how your favorite starts use makeup to enhance their features…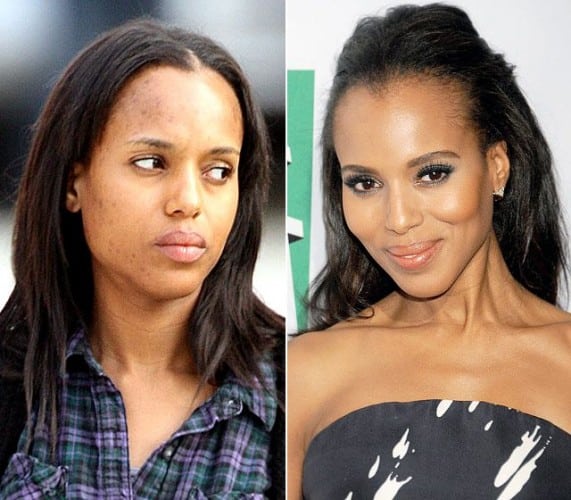 The beautiful Kerry Washington has acne scars and hyper pigmentation. She has dark circles as well. She uses makeup to cover those marks, which serve to be a distraction away from her prettiness, and plays up those lovely cheekbones.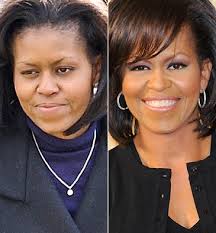 Michelle Obama's eyebrows have been over plucked, and her eyes are less prominent than her lower face. Some brow filler and tasteful eye makeup brings her eyes out more to give her a more symmetrical look.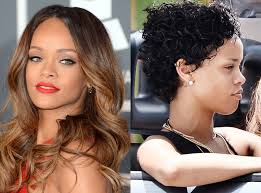 Rhianna is a cutie…no doubt. But without some color on her face, she appears to look pale and washed out. Red lips on her makes her whole face pop.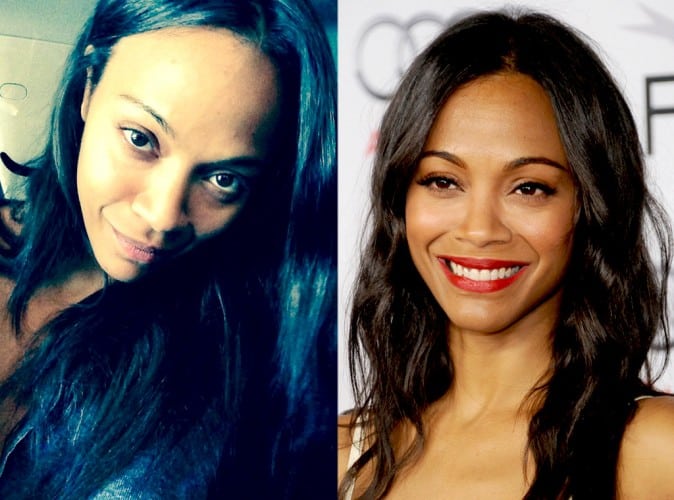 Zoe looks good, with or without makeup! But she gives her gorgeously shaped lips some POP with red.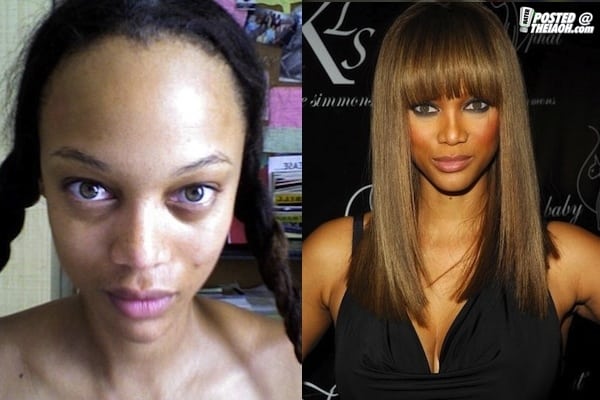 Lawd…Tyra has an eight-head just like me. She minimizes it with bangs (very good idea). Without her makeup, she looks pale with dark circles under her eyes. In the makeup photo, she's concentrating most of the color to draw attention to her cheeks.
I'm a big fan of mineral makeup these days, and I actively recommend you NOT use products like MAC for every day use. Those cosmetics are for the runway and television. If you ask the people who work there, they'll tell you as much. The foundations and powders are entirely too heavy for use everyday. It's rare to see a worker at the MAC counter without a face that looks like a cheese-covered pepperoni pizza. There's a reason for that, ladies. As for the shadows and lip sticks, I'm neutral.
Try to find a makeup that won't work AGAINST your efforts to keep your skin clear of blemishes. It's for that reason, I recommend mineral-based cosmetics as a primary choice. They've come a long way since the induction of Bare Minerals.