As I conclude my first trip for our Swirl Around the World travel tour to Toronto, I go home a changed woman. This experience has truly enabled me to grow as a person and refine my message to black women. My only regret is that I waited too long.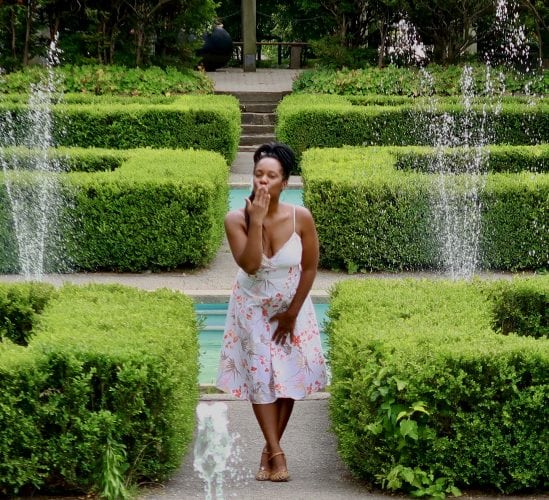 At the surface, Canada may seem like "America Junior." You might think the people and culture are nearly identical because of close proximity to the United States. You would be dead wrong. Here's a few reasons why you need to book your next vacation to Toronto:
It's the easiest English-speaking country to travel to.
Toronto is incredibly close. For many in the United States, Canada is just a short train ride away. If you're looking to cut your teeth on international travel, this trip is easy peasy lemon squeezy. The Canadian dollar is about 25% less than the U.S. dollar, so our money goes further here. Book a flat with Airbnb and you can get a luxury high-rise in the heart of downtown for at a lower price than the adjacent hotels.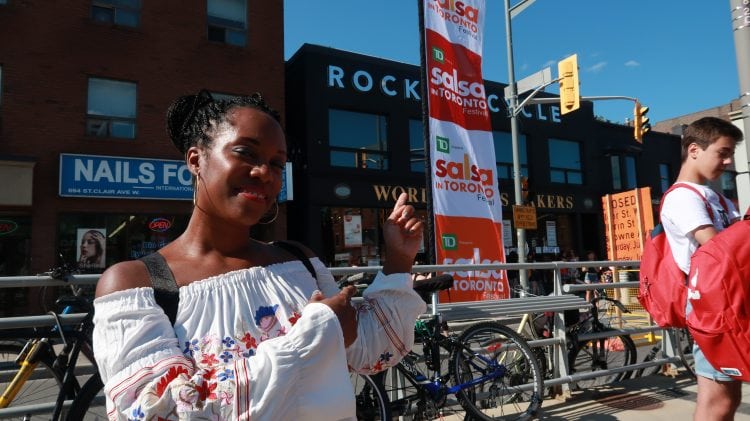 It's extremely safe to travel alone.
For all of it's hugeness, Toronto is one of the safest cities in the world. While it's incredibly diverse, people of other cultures live alongside each other in relative harmony. Canada has a world-class travel system that is used by virtually everyone that's clean and free of roving gangs or aggressive street harassers. Canadian men are reserved and respectful, if not even a bit shy, so you don't have to worry about getting verbally or physically assaulted if you rebuff anyone's romantic advances. Check out this feature about the best and worst neighborhoods.
You truly feel free.
Want to take break from "The Struggle?"
While Canada is our closest Western, first world neighbor, it doesn't have a painful and persistent legacy of enslaving and abusing black people. In fact, runaway slaves headed to Canada via the Underground Railroad to freedom. American blacks expatriated to Canada to escape Jim Crow. The level of suspicion between blacks and whites because of an ugly history doesn't really exist. When I strolled down Front Street in my vibrant sundress, I knew that the stares I was getting was from admiration. People of all races talk to you. It's crawling with interracial couples of all combinations, and when a black woman walks down the street holding hands with her non-black partner, no one gives a second look. Now that's not to say racism doesn't exist, but as a black woman here, you're free of the overt, bald prejudice we often receive in America.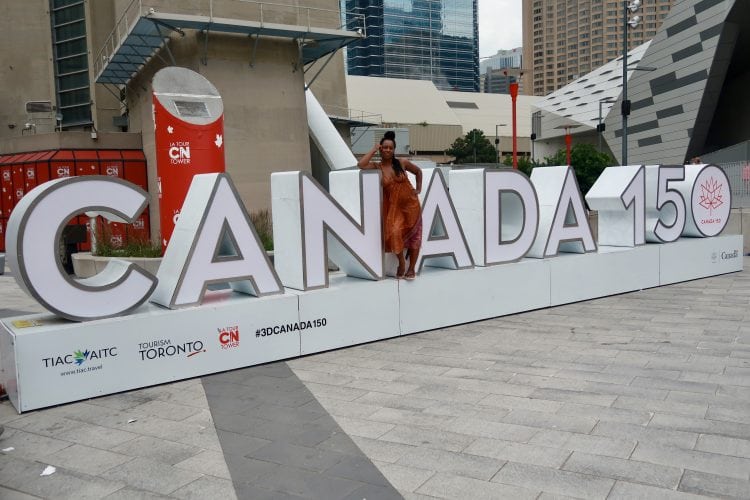 True opportunities to date all types of men.
Toronto is the most diverse city in Canada and has the highest rates of interracial unions. If you're interested in truly dating ALL men (not just white guys) you'll have a much better chance here. Meet a sexy Hispanic man at a salsa festival, a kind-eyed Middle Eastern man at a pub, a handsome Nordic in the Financial District or Blue Jays game, or a cute and brainy Asian guy strolling bars and clubs down King Street. People of all races and cultures hang out together too, so there's a great opportunity to make some nice new girlfriends.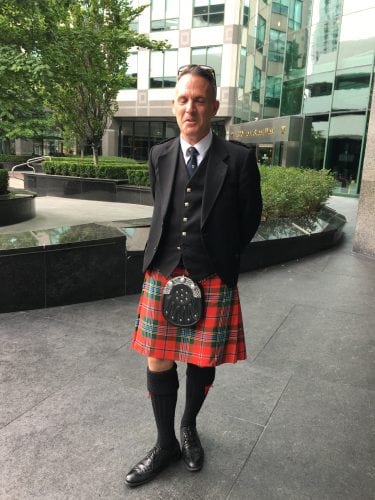 Friendly people willing to help.
If you get lost or need help finding something, don't worry. Ask anyone on the street to lend a hand, and they happily will. There's a sense that Canadians feel like "we're all in this together" and reflects in ways they treat their fellow man. While I was attending the Salsa Festival, there was a Japanese man struggling to get some bins full of educational materials up a hill in a narrow cart. One bin full of files spilled over onto the street. One person in my group went to help, but then a group of about five Hispanic kids in their early twenties stopped to join in to help re-stack all bins and make sure they were secure enough for the sidewalk incline. My crew and I looked on in stunned silence. When I commented to one kid about how cool it was to stop and help, he said, "Hey; it's 2017!"
Indeed it is.
To find out more about Swirling Around the World, and how you might contribute to our next educational trip to London, click here. To get access to our FREE upcoming "Live, Work and Play in Toronto" info series, join our mailing list here.
Follow Christelyn on Instagram and Twitter, and subscribe to our You Tube channel. And if you want to be a little moreabout this online dating thing, InterracialDatingCentral is the official dating site for this blog.