I get countless letters from young women who claim to have terrible luck when it comes to online dating. What's puzzling is, upon review of their online profiles, I see that they're attractive women, and accomplished in their own right. But there's one thing that missing from all of them. A certain "zest" a certain playfulness and "come catch me" vibe.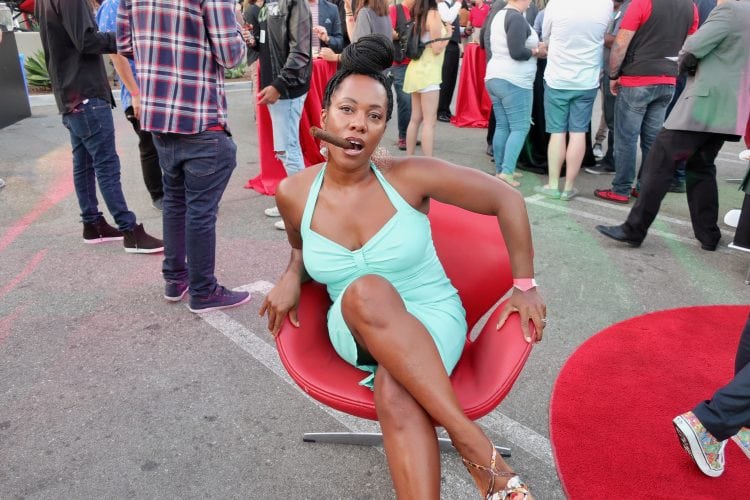 Using myself as an example of the "regular non-exotic looking black woman," do you think this profile picture, which highlights my face, my style, and my body, would get a second look? Do you think the potential suitor would look at me and wonder, "what's her story?" Every woman has a "story." Make the men online wonder what yours is.
Remember, you're competing with tens of thousands of women of all races in your geographical area. There are so man (too many sometimes) choices that one glance then a swipe can make or break it.
Some of you also need to consider your location. You live in the middle of nowhere and then wonder why no one you like hits you up. Expanding your geographical dating radius is essential in these situations. You're going to have to bite the bullet and be willing to jump in your car and meet halfway. Plus, you'd be surprised how far a man will travel once he's got his sights set on you. But you guy needs to see that you exist!
We'll be discussing this and other issues soon in the future in our mini-booklet, Online Dating: Glamorously. Make sure you sign up for our mailing list to be the first to receive it!
https://youtu.be/G9OnCpVPocs
Follow Christelyn on Instagram and Twitter, and subscribe to our You Tube channel. And if you want to be a little moreabout this online dating thing, InterracialDatingCentral is the official dating site for this blog.