It may look easy, but prepping for videos takes a ton of time. My sisters expect my makeup to be on point, but I'm just not into that #MAClife anymore. It's got to be free of nasty chemicals or it's a no for me. Tarte Cosmetics is on the border. It's a good compromise between hard-core synthetic and makeup solely made of black tea and berries. It has great staying life, so it's good for the camera. I just discovered their new Clay Stick Foundation, that promises long wear, skin-loving ingredients, and help with oiliness.
I own quite a bit of Tarte products, and usually opt for the powder foundation, which feels light and won't clog pores that lead to blackheads and pimples. For this look, I used the clay stick foundation as a contour with only a lightly-tinted sunscreen as a base. I'm borderline fanatical about my skin care game so I tend not to need a ton of coverage, but these sticks claim to do it.
Application:
I used TAN SAND to highlight the area under my eyes and above my cheekbones, because it's several shades lighter but had a yellow undertone.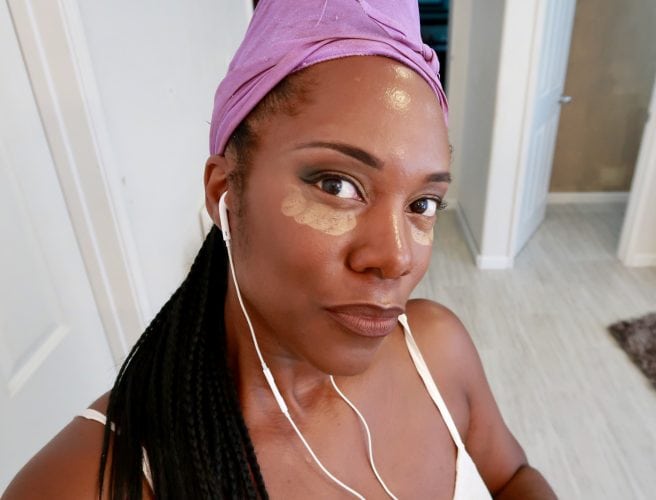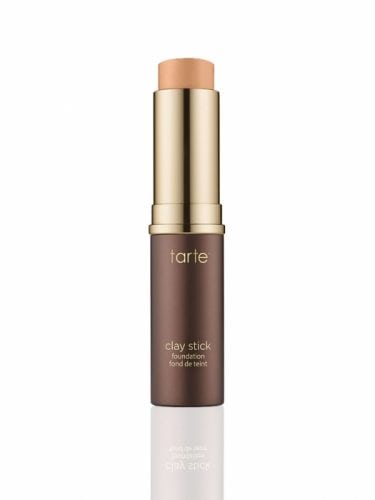 Then I used RICH HONEY to contour the area right below my cheekbones and along my hairline. Then it's a matter of blending.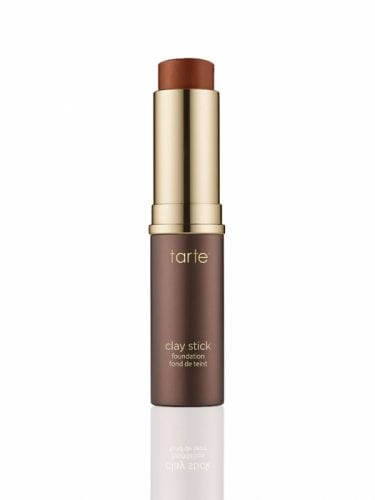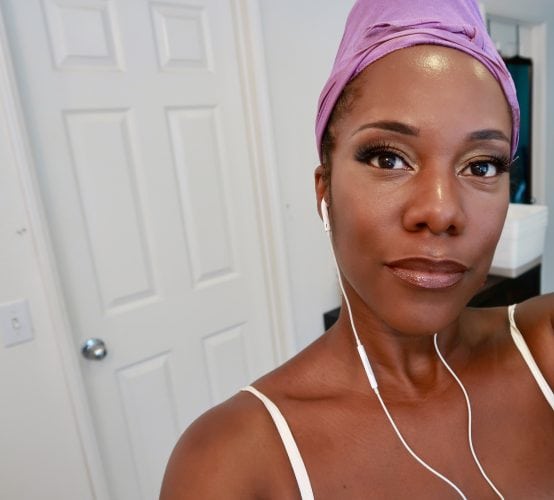 Looks good to me!
I love how the foundation gave me such a smooth finish–especially in my check area where I have large pores. And while Tarte promises 12 hour coverage, I must admit I didn't wait that long. However, it withstood the bright lights for the video I did…
https://youtu.be/f1QHn51o6fc
I've heard some people complain that Tarte doesn't go dark enough with its foundation shades, and I tend to agree. They have about ever shade of beige, but only two shades really work for brown women. Really disappointing for my deep chocolate sisters. But if you make the color cut, it's a nice and effective foundation that allows you to put as much or as little as you need, and travels well with no worries about leaks in your purse or suitcase.
Follow Christelyn on Instagram and Twitter, and subscribe to our You Tube channel. And if you want to be a little moreabout this online dating thing, InterracialDatingCentral is the official dating site for this blog.