Written by Nicole J
With Christmas Day just around the corner, hopefully you have all your presents already wrapped and ready for the big day. However, if you are a last-minute gift-getter, or in need of some inspiration, here are some gift ideas at a range of price points for the natural in your life.
Hair steamer
Many naturals struggle with keeping our hair adequately moisturized, especially as winter draws nearer and the temperatures continue to drop. A hair steamer is a great way to provide that needed hydration, by opening up the cuticle of the strands, and allowing water, products and treatments to penetrate the hair shaft. Other benefits of hair steaming include promotion of hair growth (by keeping the scalp happy and healthy), better moisture retention, and the luxury of pampering yourself at home without shelling out lots of money.
Kingdom Beauty 2-in-1 Hair and Facial Steamer, $63 on Amazon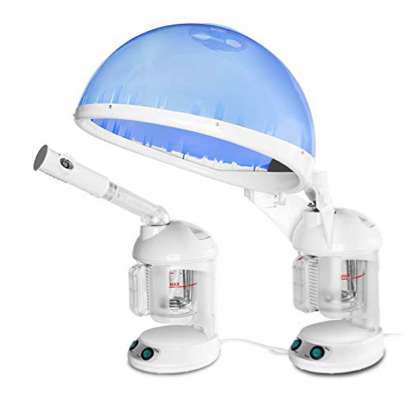 Amazon
An added bonus – you can use this to steam your face before applying a mask of your choice, to banish blackheads and purge pores!

Satin/silk accessories
Natural hair is extremely prone to tangling, and coupled with certain textures' propensity for struggling with moisture retention, this can lead to breakage and thus inhibit growth. Cotton pillowcases play a role in the physical damage, soaking up the natural oils in our hair, further contributing to dryness. An easy way to combat this is by using a silk or satin pillowcase. In addition to fending your tresses from tangles, silk can help keep your style in one piece, as your hair will slip around on it as you dream sweet dreams.

Silk option:
Alaska Bear Natural Silk Pillowcase, $26 to $40 on Amazon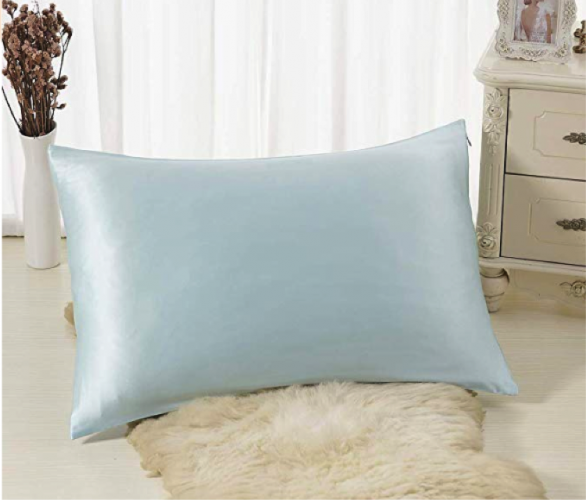 Amazon
This #1 best seller in pillowcases on Amazon comes in a wide variety of sizes and colors suitable for any color decorating scheme.
Satin option:
If silk is not for you, satin pillowcases offer the same benefits at a fraction of the price. Morning Glamour, available at retailers like Target, Bed Bath and Beyond, and the occasional TJ Maxx, offers high quality pillowcases and sheets at an affordable price.
Morning Glamour Satin Pillowcase, $10-$20 at Target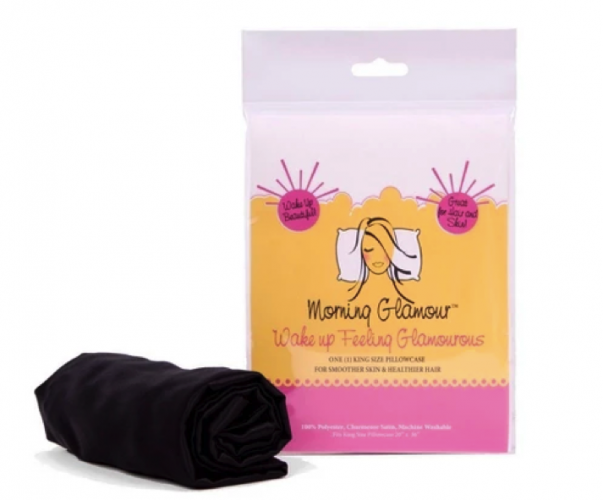 Target
Other satin or silk goodies that could serve as great stocking-stuffers include satin bonnets and scarves (like these or these from EboniCurls), satin-lined hats (like these from Grace Eleyae), and satin hair accessories (like these scrunchies from Ulta)
Misting spray bottle
Water is a vital part of any good natural hair regimen. Regular spray bottles get the job done, but with a misting style bottle, you can have a fine, almost aerosolized mist of water delicately hydrating your tresses, without having to constantly pump it. It can also double as a cooling mist on those hot summer days!
Flairosol Clear Spray Bottle, $12 on Amazon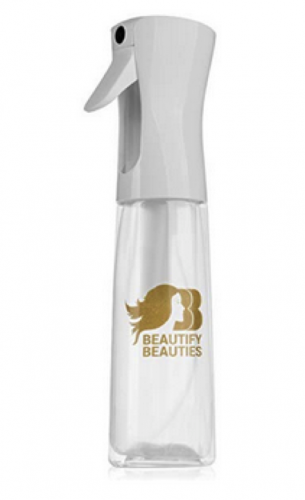 Amazon
Scalp massager
Scalp massagers have been promoted to assist with hair growth, operating under the theory that the added stimulation will increase blood flow, and therefore nutrients, to the scalp and hair. Whether it helps with hair growth or not, a scalp massager is a nifty tool to distribute hair products, exfoliate, and help combat dandruff.
Vitagoods Scalp Massaging Brush, $16 on Amazon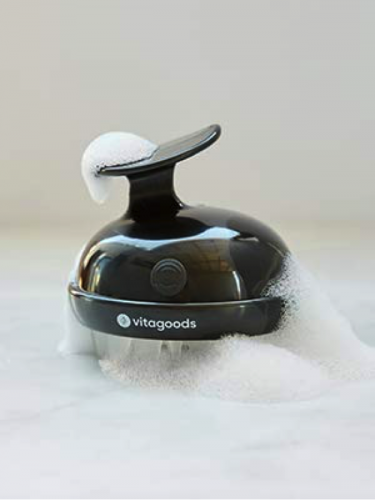 Amazon
The Science of Black Hair Book
Knowledge is power, and learning new things is always great. The book The Science of Black Hair by Audrey Davis-Sivasothy "combines research with testimony in an authoritative reference text dedicated to the care of black hair- relaxed or natural", making it a great gift for a more recent natural who new to properly caring for her hair.
The Science of Black Hair, $10 – $33 on Amazon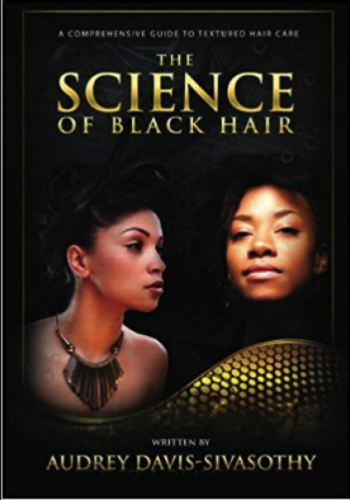 Amazon
Is there a natural hair gift you would like to open for yourself on Christmas morning? Let us know in the comments!