I'm preprogrammed to loved make up and skin care, and I'm always in the hunt for hair and skin care products that are natural and effective. I always share, and these are the super standouts for me during the heat of the summer.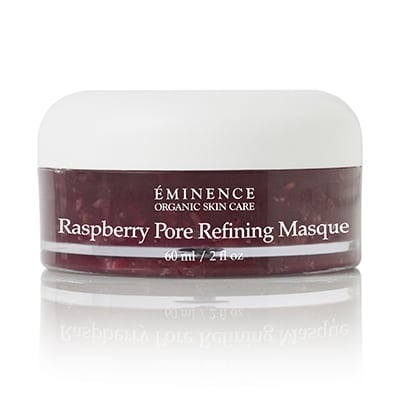 My oily T-zone is both a blessing and a curse. The oil keeps the wrinkles away and keeps my face looking youthful. But the large, gaping pores on my cheeks are not the business. Just when I thought I had enough Eminence products to drive my husband move out of the bathroom, I discover this. This mask reduces the appearance of large pores and leaves my skin looking clear and vibrant. It's so natural you can see bits of fruit in it. After I use it I almost feel fly enough to go without makeup. Almost.
Look at all this good stuff!
Raspberry Juice: antioxidant; source of vitamin C and bioflavonoids; astringent; tightens the look of pores
Honey: moisturizes and nourishes the skin's appearance
Blueberry Juice: antioxidant; rich in phyto-nutrients; astringent, tightens the look of pores
Blackberry Juice: antioxidant; rich source of vitamins B, C, K, and Omega 3s; astringent; tightens the look of pores
BioComplex: a booster of antioxidants, Coenzyme Q10, and Alpha Lipoic Acid to reduce the appearance of wrinkles and improve the appearance of skin


It's not often that I discover a moisturizing formulation that is appropriate both for the thinner skin of the face and the thicker skin of the body. I've got a big box of body lotions and a medicine cabinet full of face moisturizer. And while I'm not ready to chuck all my lotions and potions,  OKAY Argan Oil Face & Body Lotion is definitely a keeper. It first goes one light and feels almost slightly watery, but give it a second to work it's magic. Your skin will feel soft and smooth, and the argan oil leaves your skin with a nice glow.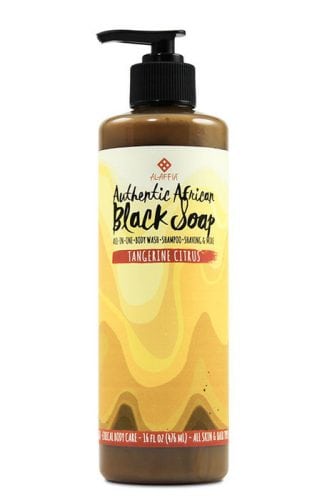 I love the smell of all things citrus and I'm willing to give any natural beauty product that fits the bill. I love what Alaffia stands for in helping women and children in African countries to make a living. I also love the effectiveness of many of their products. The Tangerine Citrus Black Soap is perfect for the season because it smells and feels like summer! Many natural body washes can still leave me feeling moisturized, but not always clean. The formula gives a nice lather, smells nice, gives moisture and leaves me feeling clean.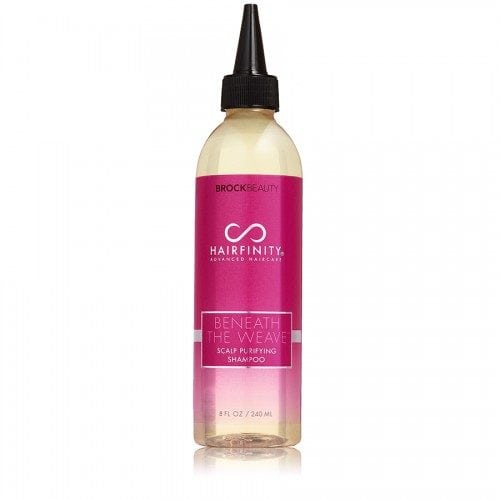 I'm loving my braids! It's a great protective style and cuts major time off my beauty prep. The lady who did my braids did a wonderful job and even after two weeks they still look fresh. But…my scalp gets super itchy with dirt and oil buildup and I nearly scalp myself with my fingernails. Hairfinity Beneath the Weave Scalp Purifying Shampoo has been a godsend! The pointy nozzle gets in between the braids so it cleans where it needs it most. It has a low lather so there's not a lot of sudsy residue to leave on the braid hair and leave it looking dull. The peppermint, tea tree oil and aloe gives my scalp a tingly feeling and relieves the itchiness. Hairfinity is seriously impacting the hair care game with this one!
Follow Christelyn on Instagram and Twitter, and subscribe to our You Tube channel. And if you want to be a little more serious about this online dating thing, InterracialDatingCentral is the official dating site for this blog.