I've been promising this post for a few weeks, but before I did some big ruh-ruh rave, I wanted to make sure that what I thought was happening was indeed happening. Guys, I dropped my sugar intake to under 20 grams, and I swear it's a miracle.
–I haven't lost weight, but I've lost fat.
–I no longer have knee and back pain (high sugar intake has been attributed to inflammation in the body, even the joints)
–I no longer need medication for panic attacks.
–I no longer need sleep medication. Three mg's of melatonin and me and the Sand Man hook up all night long.
–I've lost an 1.5 inches off of my thick waist.
–My thighs are toned, no longer flabby.
–My arms no longer look like I'm a relative of Chip, the flying squirrel.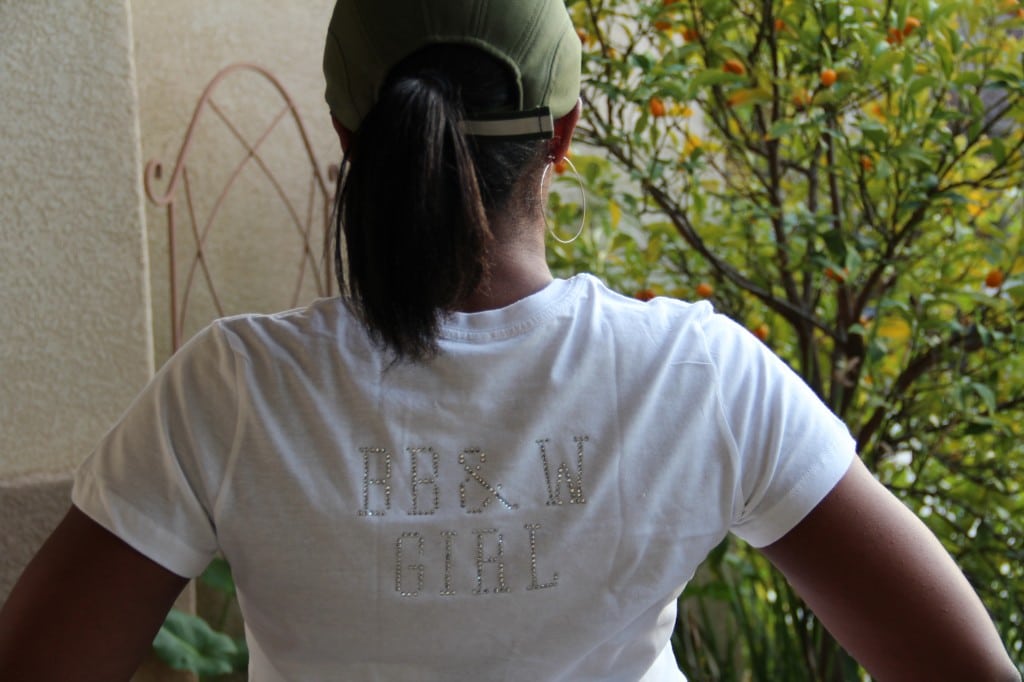 Here's me in January, right after the holidays.
As of now, I have a 30-inch waist. My goal is 28 inches, and THEN I'll be in my bikini body and will do the BIG reveal. I know that some of you might be saying, "Chris, what the cuss is wrong with you? You're not fat!" I know I'm not fat. But this year I made a promise to myself that I would work to achieve MY PERSONAL BEST. I want to grow my hair to the middle of my back and look like a 25-year-old in a bikini, even after four kids. This year is all about getting to my absolute healthiest.
Losing belly fat is also very personal for me. My mother has always had tons of belly fat for her stature, and she suffers from diabetes and breast cancer. According to Dr. Oz:
Body Type: Big Belly

More than 50% of women have excess trunkal fat known as a big belly. Fat stored here is the most dangerous because it increases your risk for diabetes, heart disease and even cancer. By trimming inches from your waistline, you can reduce your risk of diseases by 50%.
Here's the key: If you have belly fat, you need to eat certain foods to combat that specific condition. Sugar and simple carbohydrates are not your friend. On the other hand, you can have cheese, butter, olive oil, and all the nuts you can stuff into your cheeks.
The next few posts about my new health habits will come out in a trickle. Ya'll are busy folks and posts longer than the Dead Sea Scrolls just doesn't work for you. But in the meantime, here's too books that help to better understand the effects of belly fat and sugar on the body:
I'm also changing up how I drink my morning shakes. Still using CLICK, but I've exchanged the nonfat chocolate milk I use with unsweetened almond milk and a packet of stevia. Tastes just about the same, with only 6 grams of sugar, as opposed to 21+ grams. That was just way too much sugar going into my body all at once.
My next post will cover some of the supplements and natural sugar substitutes I'm using. You'll be amazed at how go fake sugar has gotten over the years.