We've discussed how interracial relationships, and peoples' openness (or not) to it often depends on the region in which you live. So I figured I need to get out there and find out for myself!
First, Charleston is a beautiful city, full of history, and not all of it good. Originally called "Charles Town," in honor of King Charles II, the region was first colonized by wealthy Englishmen who were granted the property as a reward for their loyalty to the king. Over time, Charleston became a magnet for elite merchants and planters as the export of cotton exploded. As far as slavery is concerned, it was at first difficult to acquire African slaves to the region, so they tried it with Native Americans first. They eventually got to us, of course. After the English were run out of "Charles Town" when they were defeated in the American Revolution, the locals changed the name to "Charleston." Slavery boomed with the invention of the cotton gin and black slaves outnumbered the whites and worked in virtually every domestic position–maids, butlers, cotton pickers, they did it all. Charleston loved them some black slaves! So of course they opposed Lincoln's move to abolish slavery and they fought long and hard against it in the Civil War. After their defeat, Charleston was mired in misfortune for a good while during Reconstruction. Today Charleston is a hub for tourists, universities, the military, and businesses. They have risen again…just not with the help of slaves. But the people who have lived here for generations still hold on to their conservative ways, especially the belief that the races shouldn't mix. The upper-class white society especially holds true to this. Conversely, many of the blacks who have been there for generations agree.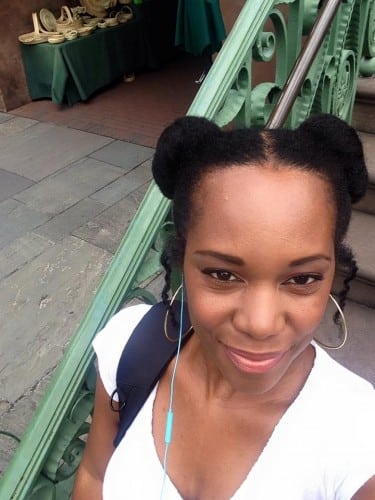 Me standing in front of the Daughters of the Confederacy Museum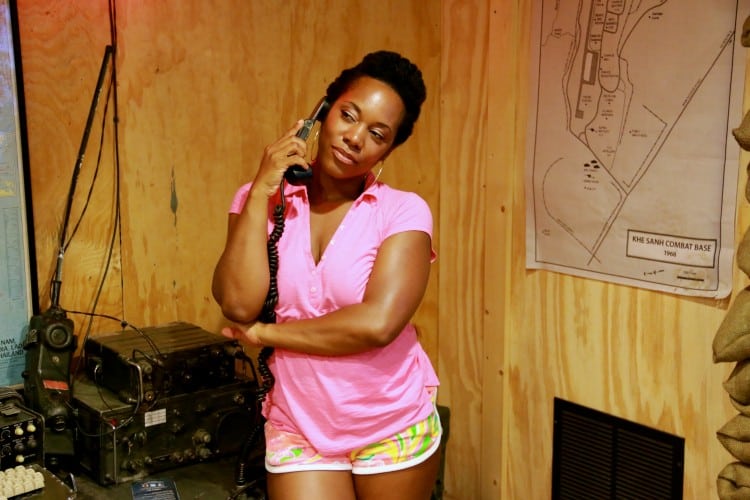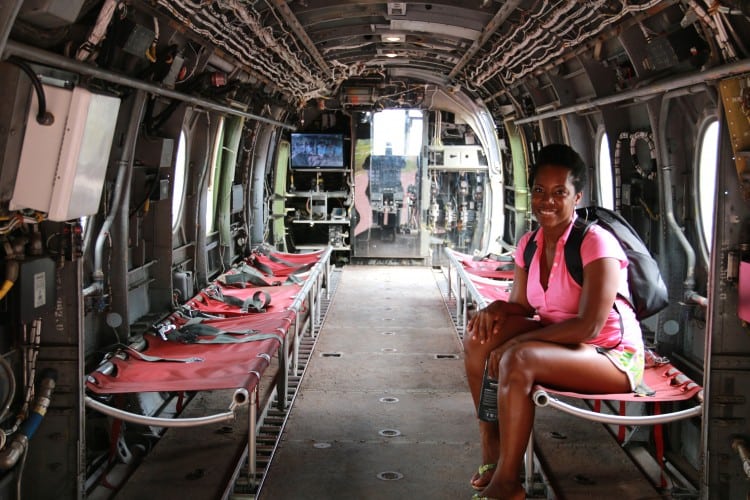 Me at the local military museum
But while you might be tempted to believe Charleston is full of a bunch of snooty bigots, they're some of the nicest folks. The saying about southern hospitality is real, ya'll. While scouting for my video I stopped by a shop that I liked because of all the beautiful bright colors, and the owner spotted me and told me she wanted to give me a hug. She was so excited because they had recently opened this location. I took her photo and she hugged me again. Hi, Gail!

Later I had dinner at the Fish House, a restaurant located on the resort I stayed. The food was good, but the people were better.

It was raining hard by the time I finished my meal, and it was a good little walk out in the open to get back to my room. I would have been totally soaked to the bone had I done so. A nice family saw me waiting for the hotel trolley to pick me up and told me, NONSENSE!! "Get in our car. Come on, now…we're driving to the hotel same as you. Get on in!" Would have NEVER happened in California. Like…ever. Kudos to the South for that…they do politeness and hospitality like no other place in the world.
As for the interracial couples I saw, they looked perfectly comfortable and I didn't see any horrified old white ladies clutching their pearls.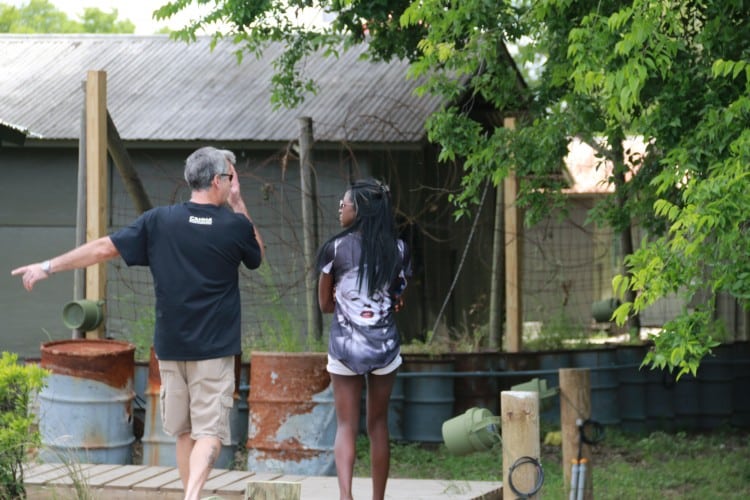 Once I gathered all my data, I was able to present my observations of how interracial dating fared in the region. Take a look!