Got this note this morning:
Hi, my name is Gary, and I would like to say first that I find your advice to be very helpful. I am 22 and my fiance Tunisha Brown just turned 21 we've been together going on four years this month, we plan to get married next year some time after we get more financially stable. We haven't always gotten the best criticism from people, the majority black males because they look down at me for being white and like to think i don't deserve her because they believe I can't handle her or she is to good for me. Being in Memphis there are quiet a few interracial couples of all kinds but there still seems to be a lot of hate from different areas. Anytime we go out and around we have to be more careful than most because people take me to be weaker than what I actually am because of me being white and are bold enough to say something to my fiance right in front of me. We do a good job at ignoring as much as we can but I was wanting to know what advice could you give us on the situation and about our marriage in the near future. Thank you for any advice you can give.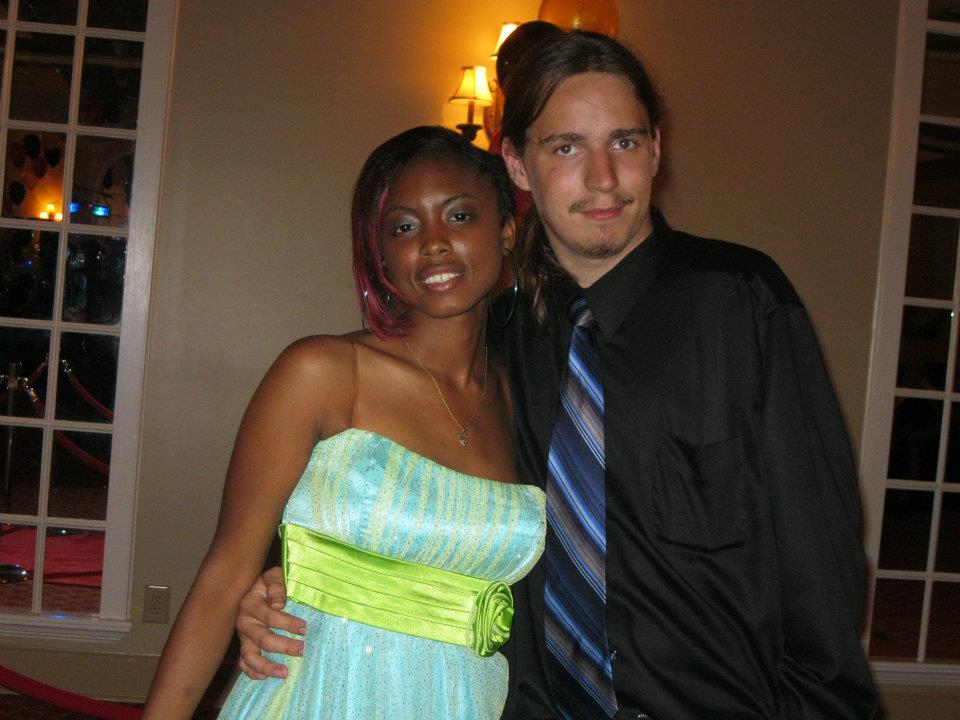 Hi Gary. I'm posting this on the blog so that other couples can contribute and give you advice on how to handle this, but first here's my take. I wrote a book called "Swirling," and in one of the chapters, "Love is Blind, But Those People Starting at You Can See Just Fine," I discuss how to deal with these issues at length. It's unfortunate that I have to say this, but from my own experience and that of many others, interracial couples comprised of black women and white men are vulnerable to verbal taunts and to a lesser degree, physical harm when around blacks, who feel like they have a right to dictate the romantic partners of black women. I know there's going to be people who give me heat for this, but a simple search in the category "Swirling Relationships" or "What the Cuss" categories and you'll see the news stories we've reported where these couples have been harassed. However, that's not to say that hateful white people won't have a problem, and might openly taunt and challenge you, the man, into some altercation while degrading your fiancé.  When it comes to physical safety, there is little room for political correctness.
So here's some tips:
Find places to go that are heavily populated by a mix of different people
Stay away from financially depressed, monoracial areas–that goes for white and black neighborhoods (poor black neighborhoods often have gangs, poor white neighborhoods often have gangs AND white supremacist groups)
Hang out in places near colleges and downtown areas, which will have the highest concentration of educated and multiracial folks.
There's a strong correlation between economics and education when it comes to people accepting interracial relationships.
Pick up a copy of "The Gift of Fear."
Consider taking martial arts or self-defense classes. No; I'm not kidding.
When you get married, be VERY selective about the neighborhoods you choose to live. Make sure it's as diverse as possible.
Finally, and perhaps most important, make sure you build a STRONG circle of support of other couples and family members who celebrate your relationship. This is key. Reconsider relationships with toxic people who are discouraging your relationship based on skin color. Also you're in luck–a former blogger for this site also lives in Tennessee–he's white and his gorgeous fiancé is also black. I'd bet he would not mind at all if I connected the two of you. Hit me up offline again via email to let me know if you're interested. There's always emotional and physical strength in numbers.
Now I'll open up the floor to our very wise and erudite BB&W crew. Stay encouraged, and know that here at BB&W, you will ALWAYS find a vast "circle of support" made up of about 150,000 people just like you.