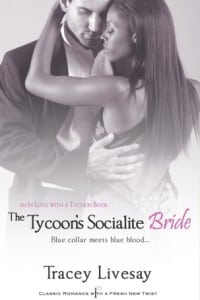 Review of
The Tycoon's Socialite Bride
Written by Karla
Summary: To avenge his mother's mistreatment at the hands of her upper-crust employer, self-made real estate tycoon Marcus Pearson needs entree into their exclusive world. When D.C. socialite Pamela Harrington comes to him for help, Marcus realizes the golden admission ticket he's been seeking has suddenly fallen into his lap.
Pamela will do anything to save her favorite cause, even agree to a marriage of convenience. The altruistic "it-girl" isn't worried about the pretend passion with Marcus turning real; she's sworn off powerful, driven men who use her for her family's connections.
So she'll deny the way her pulse races with one look from his crystalline blue eyes. And he'll ignore the way his body throbs with each kiss from her full lips. Because there's no way he'll lose his blue-collar heart to the blue-blooded beauty.
Review: I really like the way Interracial Romance authors and the genre seem to be headed; this book is a perfect example of that. Although the solution to Pamela Harrington's problem appears completely unreal, in a modern world, it actually works! Both Pamela and Marcus are well-developed characters: smart, compassionate and all-too-human. An unreal solution becomes the best way to help them grow as a couple and, eventually, find love and trust.
The Tycoon's Socialite Bride is a superlative, fast-paced read, well-written and well-edited. Tracey Livesay writes like a seasoned author, though this is her debut, published novel. Word of warning; set aside time to finish the book in a day or an evening. You will not want to put it down!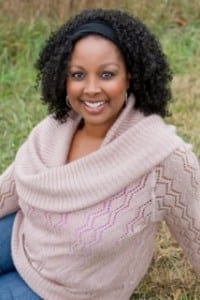 About the Author:
Tracey Livesay wrote her first romance novel at the age of eleven, called "The Healing Power of Love." With a detour through college and law school–where she met her husband on the very first day–she's finally achieved her dream of being a published author. She lives in Virginia with said husband and three kids. Her debut novel, The Tycoon's Socialite Bride, is available now from Entangled Publishing. For info on her upcoming releases or to chat about TV, movies and/or purses you can check out her website (traceylivesay.com) or find her on Facebook (TraceyLivesayAuthor) and Twitter (@tlivesay).