OMG…wow…super-duper congratulations to Lupita!!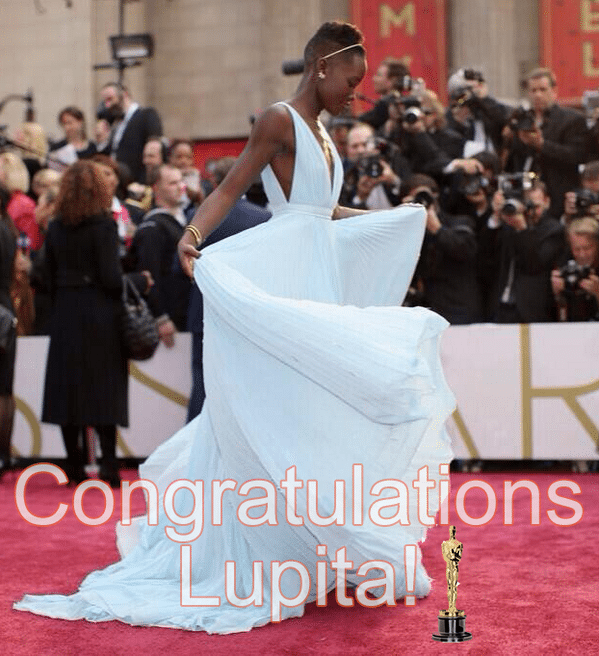 As Lupita Nyong'o tearfully accepts the Academy Award for Best Supporting Actress and thanks Steve McQueen for giving her the chance to shine. In an article written recently by The Root, one writer admits that an American-born black person would not have given Lupita a chance because she doesn't fit the traditional, cookie-cutter ideal of what some folks thinks is beautiful. And shame on them.
Would Nyong'o be on Hollywood's radar at all if not for her discovery by Steve McQueen, an Afro-British director of Trinidadian and Grenadian descent? To be more blunt: Would an American director have felt comfortable casting a woman of Nyong'o's hue as the leading lady of a major Hollywood film? A quick look back at film history and a discussion with an expert on skin color in American culture indicates that this is unlikely.

For starters, there has never been a black actress of Nyong'o's ebony skin tone to ascend to Hollywood A-list status. And among those black actresses who have succeeded in Hollywood with deeper skin tones, like Grace Jones, they have not been positioned as leading ladies or, more specifically, objects of affection. Those roles have been concentrated among fairer actresses and those with more traditionally Eurocentric features, including Dorothy Dandridge, Lena Horne, Diahann Carroll, Pam Grier, Shari Belafonte, Rae Dawn Chong, Cynda Williams, Halle Berry, Rosario Dawson, Thandie Newton, Zoe Saldana, Rashida Jones and Paula Patton—a number of whom also identify as biracial or multiracial. On the small screen, at least, Gabrielle Union and Kerry Washington have enjoyed recent breakthroughs, but while neither woman is fair-skinned, they might not always be described as dark, either.
Now listen: Steve McQueen is a black man, married to a white woman…so does that automatically disqualify him from being an ally to black women? Not in my opinion. But you need not take that as your measuring stick: The proof is in the pay-off. The evidence of that support, and the belief that Lupita was THE BEST woman for the job, and most-likely fought like hell behind the scenes to for her was evident tonight when the culmination of all that effort resulted in her winning an Oscar.
It may be more work to look beyond, well, black and white. But if you don't, you'll dig your own hole. Support is an ACTION. Don't disqualify people who might support you and help you based on silly and superficial external factors.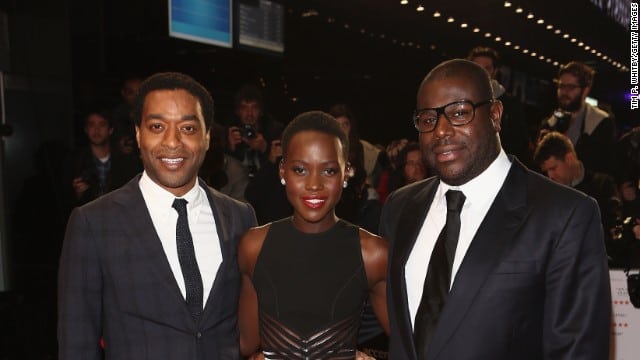 Finally, what Lupita said in her award speech was priceless…
No matter where you're from your dreams are valid.
There's a big lesson here, lovelies. Don't miss it.