Last weekend I attended my first Beautycon event at the Los Angeles Convention Center. It was a zoo. Thousands of people came from all over the U.S. to see the latest innovations in cosmetics and skin care while catching a glimpse of their favorite Instagram influencers and celebrities.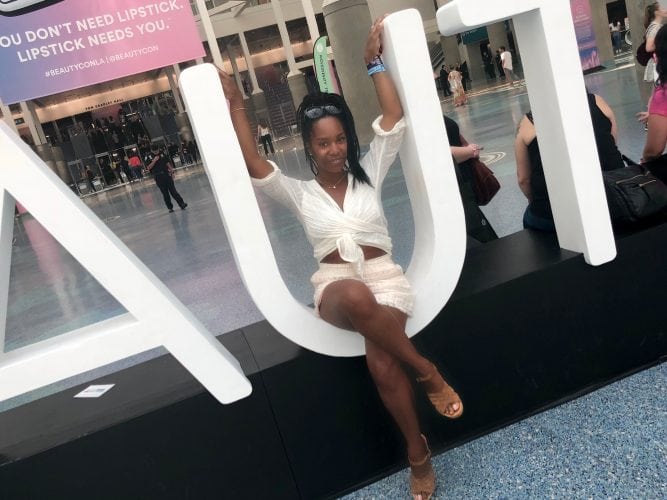 Predictable companies were present, like MAC, BECCA Cosmetics, Revlon, Too Faced, and Cover Girl. Lines for samples and to buy the latest offerings were Disneyland-esque. I was (extremely) relieved that I splurged the extra dough to get a 'Hauler' pass to the event, which allows for you to enter the convention two hours prior to the general opening. This allowed for me to really investigate the real reason I wanted to attend: The gigantic Korean Beauty section.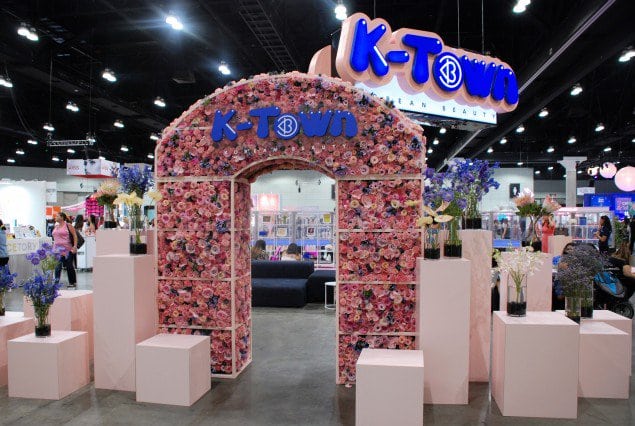 I have to admit this was a HUGE selling point for me, because ladies in the Pink Pill private group have been singing the praises of the K-beauty brands they love, and dipping my toe into the vastness of it all has me intrigued and excited. And why? Because the focus on clear, dewy skin using hydration at the cornerstone has allowed for me to use a LOT less makeup, and people really notice. I'm working on a major feature about Korean beauty, along with the brands that I've discovered and liked from a variety of price ranges, so be on the lookout–there's a ton. One thing I have to tell you ahead of time is that not all K-beauty products are created equal, and transparency in the ingredients is essential in making the right (and safe) choice for your skin care routine.
I'm not going to use this post to go into that kind of detail, but here are some highlights.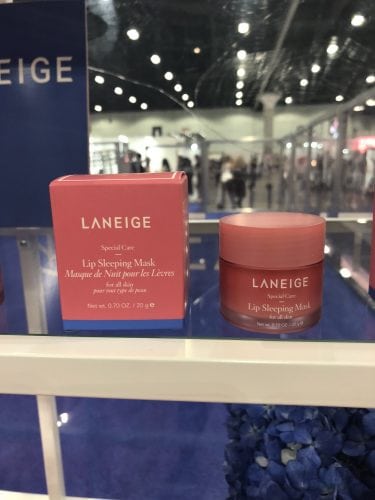 LANEIGE: This overnight lip mask is selling out at Sephora fast. I own it and it really works. My lips are softer, plumper looking, and my lipstick and lipgloss goes on better. Not as excited about their overnight face mask (feels like my skin can't breathe) but they have a multitude of other goodies I'm looking into.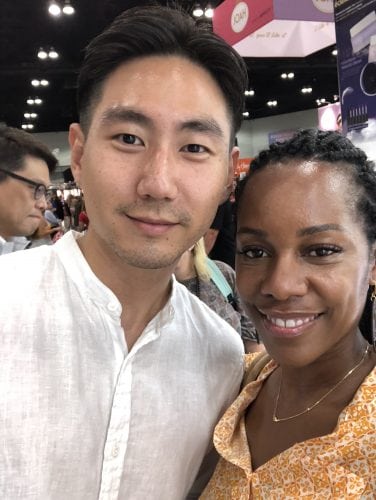 Oh, did I mention that I met a really cute (and single) Korean distributor who is very intrigued with this site? Uh huh…ladies…don't sleep on these Korean Americans…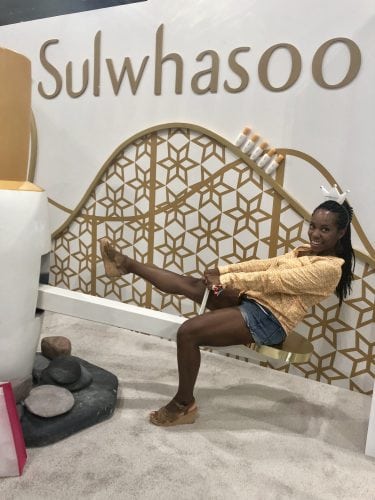 SULWHASOO is a high end luxury Korean beauty brand that I'm also intrigued with. They have a serum I'm testing now, and so far, so good.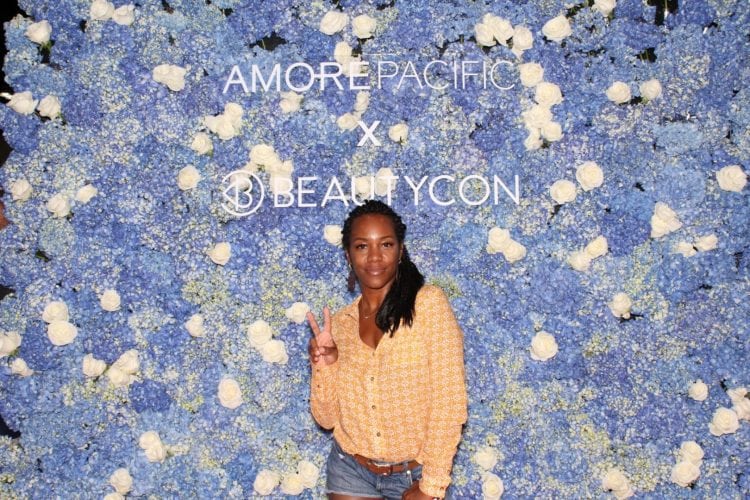 AMOREPACIFIC is one to watch.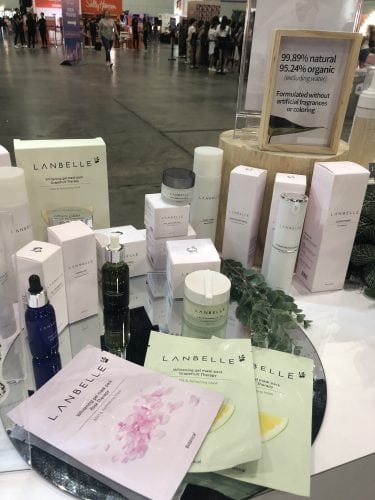 LANBELLE is a brand we'll be looking into, so stay tuned!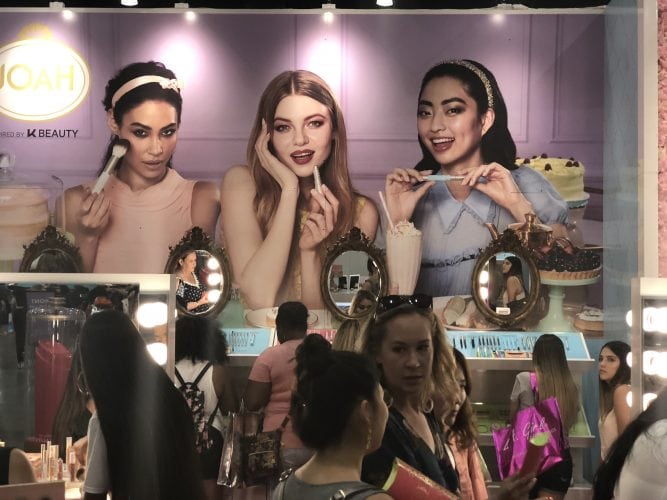 JOAH is a K-beauty brand available at CVS. Whoo-hoo, right? Well…mostly. I loved their setting spray and mattifying powder so much I bought them, but further investigation showed that their foundations contain parabens–a preservative that has been linked to cancer and hormone disruption. But the spray and the powder are boss. Price is right too.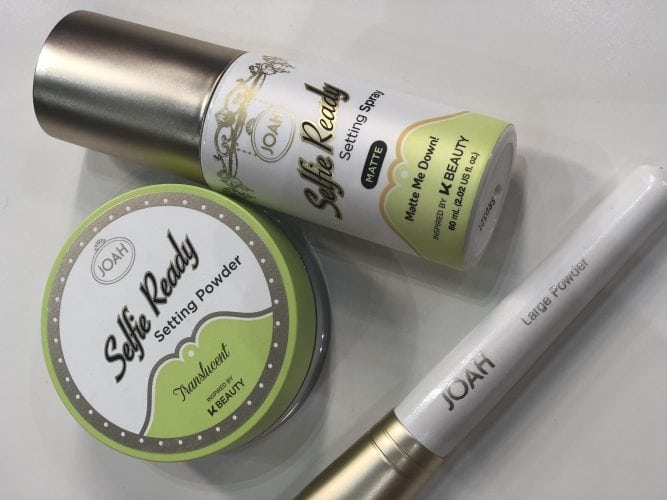 Be on the look out for a whole bunch of reviews on products I now have in my stash. This is a product junkie's wet dream…
What are you favorite K-Beauty brands?