Today, I'm finishing our interview with Love Journey, the author of "AMBW: Asian Men Black Women Movement." In this article, we'll be taking a looking deeper into her other works and into AMBW relationships. The term "AMBW" refers specifically to relationships featuring Asian men and black women. She has a few new books coming out, so hopefully, we'll get to discuss those in the future.
Do you have any tips for our readers?
The media often portrays Asian Men and Black Women as undesirable. But love knows no color. Just connecting with each other gives each group the opportunity to learn, build connections, and possibly build a relationship. Having conversations will help you to put yourself out there. And meeting the love of your life along the way is possible.
One place that is often overlooked is college campuses. Universities are an excellent place for Asian Men and Black Women to connect. Try striking up a conversation at an International festival or even in the classroom. What could happen if you broke the ice and asked about a restaurant or an event in the area? Whether you make a friend or discover a love interest – nothing is lost, and a connection may be gained.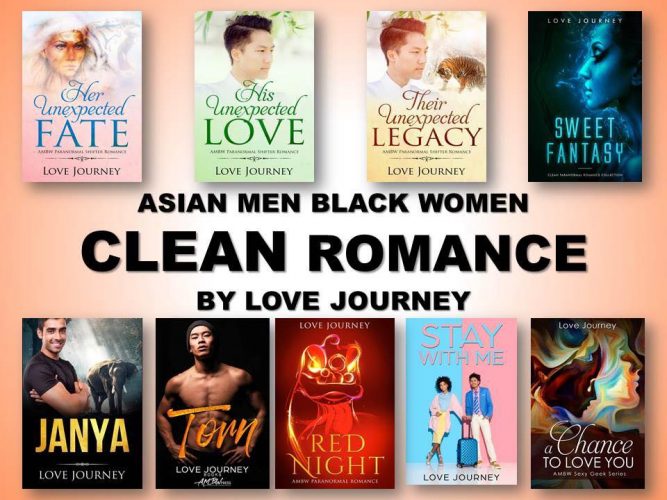 Do you think that your recent vacation in Hawaii will impact your future work?
Absolutely! Polynesian men are very sexy. I wrote an AMBW romance called "Live, Love, Aloha" that featured a mature Black Woman relocating to Hawaii and being pursued by a younger Asian man determined to claim her as his own. My next island romance will include some of my recent experiences in Honolulu because I learned that Black Women are definitely appreciated there. To learn more about my adventures, you'll have to read the book because what happens in Hawaii stays in Hawaii. I will say this – I wouldn't mind moving there.
What do you think is at the heart of your work? Why promote black women in romance novels?
Black Women are beautiful! Romance fiction is a billion dollar industry. As a reader, I want to see myself and women like me on the pages of the books that I spend a significant amount of money on. Diversity matters. Interracial romance is not about exclusion, it is about including other races of men into the mix.
AMBW interracial romance is a fast-growing fiction genre where Asian Men and Black Women are featured together as the heroes, heroines, and love interests.  Not only are Black Women showing up on the pages of romance, but our beautiful faces are popping up more and more in other types of fiction as well, such as paranormal, fantasy, sci-fi, mystery, and women's literature.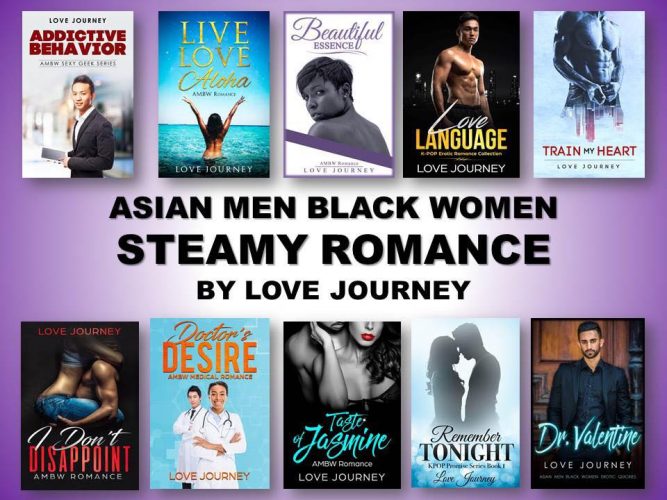 Are you working on any other projects?
Yes! In addition to writing, I run two publishing companies – AMBW Press and Love Journey Books – which are geared toward helping other writers share their Asian Men Black Women stories with the world. AMBW Press is the new baby, and I'm enjoying the short AMBW short stories that are coming from new writers.
Also, in the future, I'm hoping to expand into multiple media outlets in the next few years. AMBWLOVE is a brand that I'm working to expand worldwide. I'm very open to working with up and coming authors who need a platform to distribute their projects. Though the number of AMBW books on the market is small, it is growing fast. Follow the movement.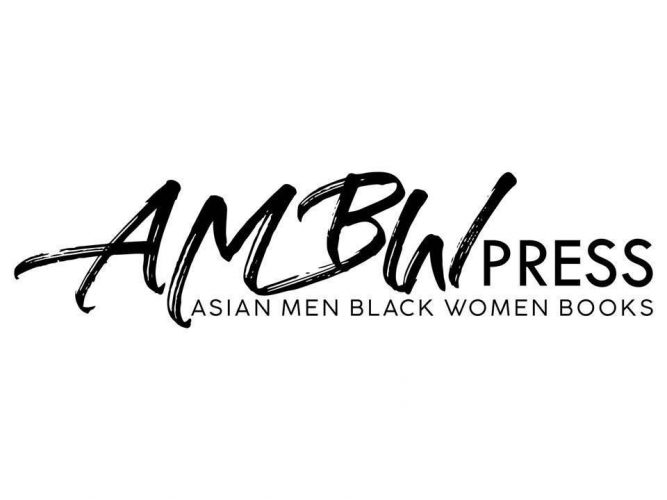 Where can people see more of your work?
I love using social media to promote my work. I'm on Twitter at @AMBWbooks, on Instagram at LoveJourneyBook and on Facebook at LoveJourneyAMBWLOVE.
Thank you so much for reading this interview! If any of you are interested in participating in this series or promoting your book on interracial relationships, please leave a comment below or connect with Christelyn Karazin.