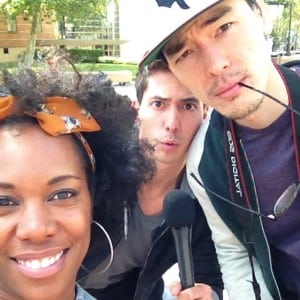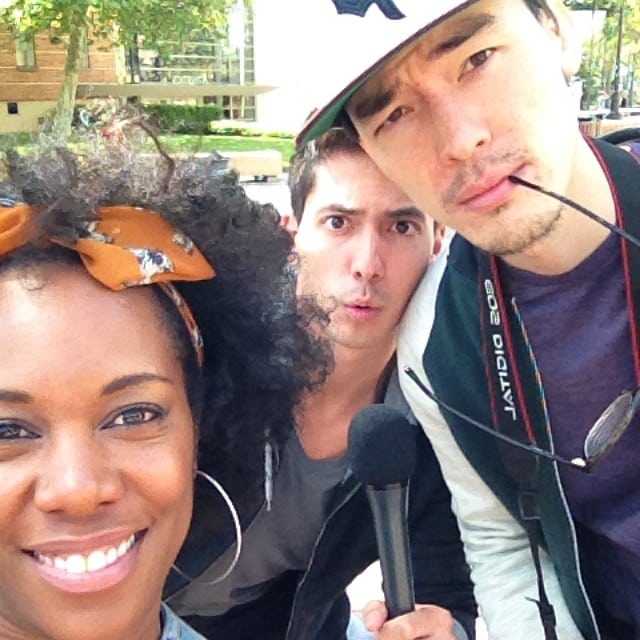 I swear, I WISH I had known how incredibly cool and down-to-earth Asian guys were when I was younger…maybe for romance, but at least friends, but damn if I'd mistakenly thought Asian men had absolutely no interest in black women. It wasn't until I was heavy in research for Swirling that I'd learned so much.
Last Saturday I hung out with cuties, Kai and Philippe, both of mixed Asian heritage. They run the 100% Mixed Show on You Tube, and I'm helping to "brown" it up a bit lol. We all attended the Mixed Heritage Conference at UCLA, and afterwards we all piled into my minivan and grabbed some dinner. Philippe, who's 30, has the EXACT same taste in music that I do, and when my playlist of favorites belted Bill Withers, "Lovely Day," (with Phil singing along and sounding uncannily like him) I gaped. But the big test was "I Got Soul" by Eric B and Rakim. He like, totally passed.
Kai was also a sweetie, and for a working model he unbelievably kind and humble (and gorgeous). He's a missionary for God's sake. Oops…sorry Kai. I meant, for goodness sake.
I loved how they were hip hop without the ratchet…just all about fun. Ladies, if you're sitting on your hands about dating Asian guys, you're missing out. Yes; there are challenges–especially if you're seeing a first generation Asian, because the family pressure can be all encompassing. Second, third generation and mixed Asians tend to have more westernized ideals that may mesh with yours. And if you need more…