I hear the Pittsburgh Steelers whupped the Cleveland Browns in the opening season game. Well, that's all fine and good but I'm more interested in the Pittsburgh Steeler with the exceptionally awesome hair. Troy Polamalu is a Samoan American powerhouse that you just can't ignore either because of his frenzied style of football or his equally reserved public persona. This week's Man Candy Monday takes a look at a Christian family man that lives beneath his means and but charms with his willingness to be tongue in cheek.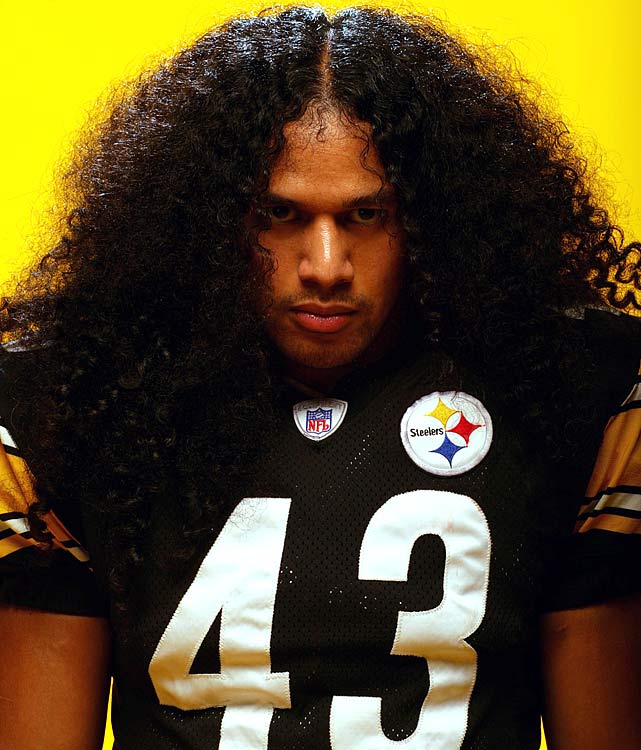 The Steelers announced on Monday that Polamalu would be one for four team captains this season, along with Ben Roethlisberger, Robert Golden and Shaun Suisham. Roethlisberger will serve as the team's offensive captain while Suisham and Golden will be special teams captains. Polamalu will serve as the lone defensive captain.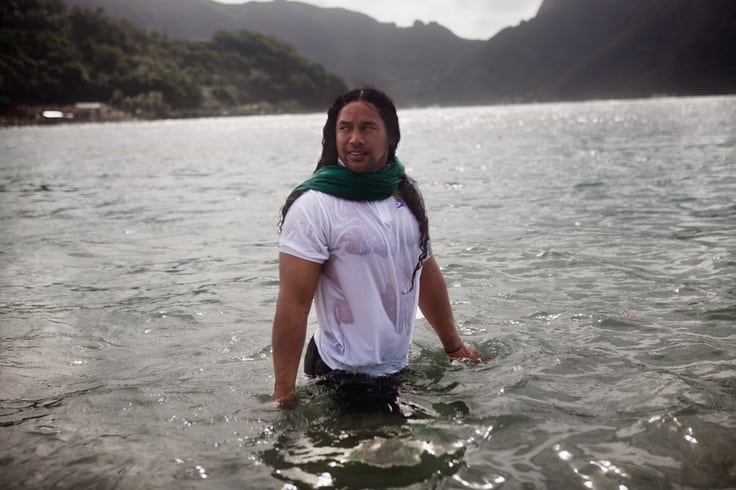 In homage to "Mah Na Mah Na," the old Sesame Street ditty in which a beatnik Muppet grunts the title phrase and is scolded by two lady Muppets who sing "Doo doo-doo doo-doo," the "Puhlahmahlu" video features a mangy puppet who repeats the Fox guy's mispronunciation—"Puh-lah-m'lu"—and is corrected by two pink cows who chide, "It's Pah-lah-mah-lu."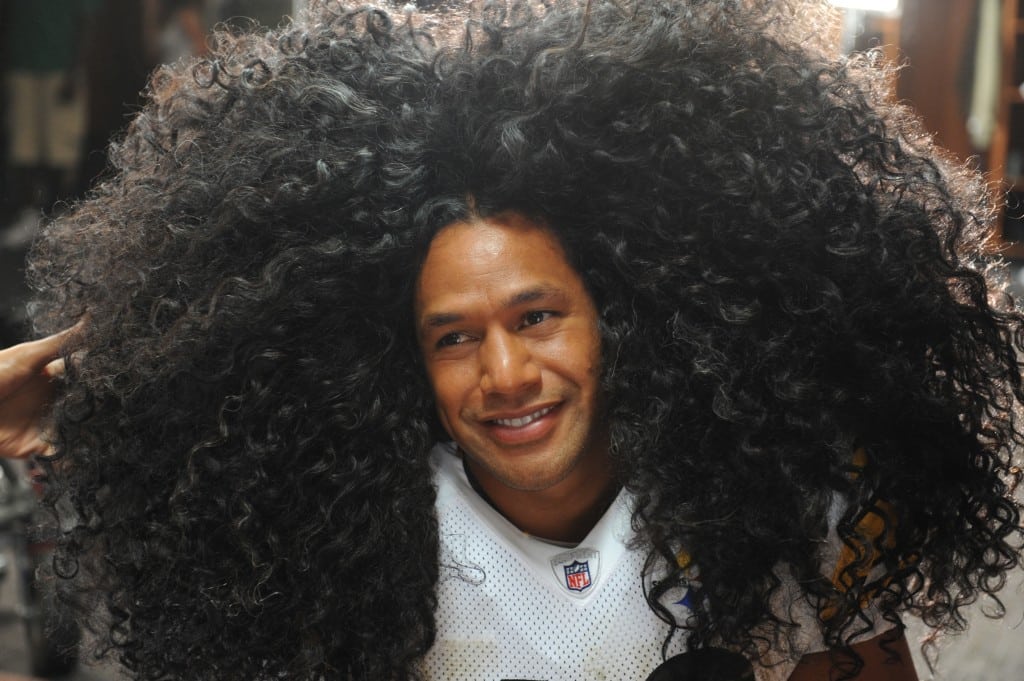 Polamalu has a contract with Head & Shoulders shampoo, and has starred in five commercials for the product. In August 2010, P&G paid for a million-dollar insurance policy from Lloyd's of London for Polamalu's hair.[39]Polamalu's hair is 32 inches long.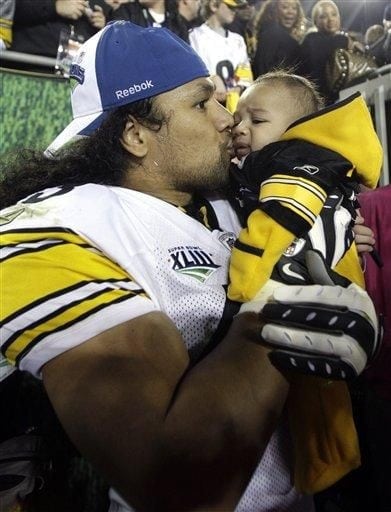 "I don't know," he says, "it's just hard for me to say these things without sounding really crazy. Anybody who's away from what's normal is just kind of pushed aside as, 'Oh, he's crazy.' But in reality, this world is crazy. It's just chaos everywhere. It's really hard to be part of this world, because it's very possessed. And very egocentric."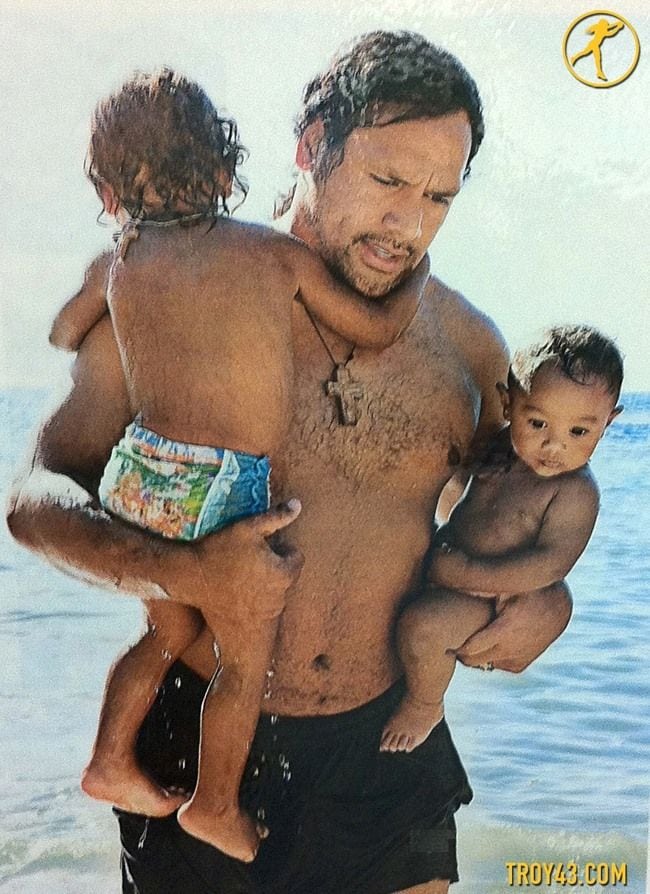 During the 2011 NFL lockout, Polamalu utilized his time away from the field to return to the University of Southern California to complete his college education. On May 13, 2011, he graduated from USC with a bachelor's degree in history.[35] On his personal website he explained, "I decided to finish what I started and walked that stage today not only because it was very important to me personally, but because I want to emphasize the importance of education, and that nothing should supersede it.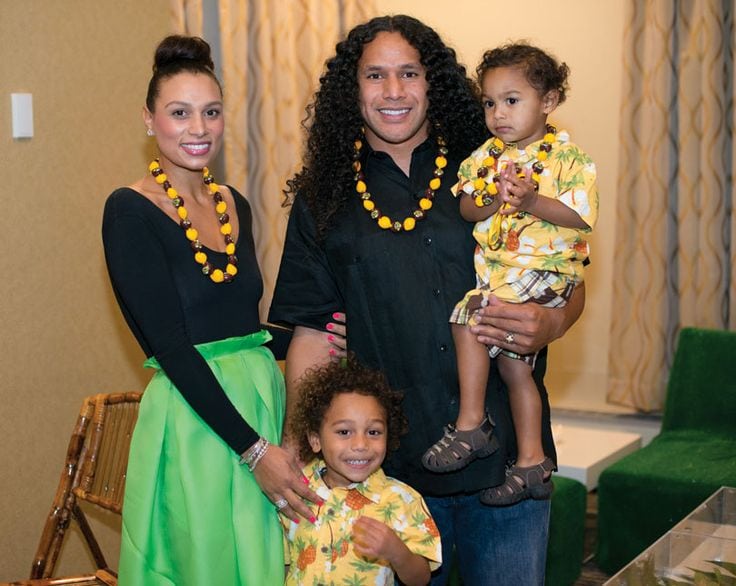 Dude with the hair, I was to learn, is something altogether different: a mystic, a man more fourth century than twenty-first, living in constant dialogue with the Deity. The first communication I had from Polamalu, after weeks' worth of fruitless attempts to reach him during the off-season, was a cryptic e-mail in which he apologized for being unreachable and explained, "I have been in seclusion these last few weeks from even my own family, soul-searching." He signed off with the Christian fish symbol.

The Polamalus live in an anonymous, brand-new housing development in the suburbs north of Pittsburgh. By pro-athlete standards, it's a modest spread, conspicuous in its inconspicuousness: no consumer electronics, no phallic sports cars in the driveway (just a blah Toyota SUV), no home studio, no trophies, helmets, or paraphernalia displayed in homage to the glory of the resident jock. The only distinctive flourishes I notice are the crosses in each room.(Source)
Say hello to him on Facebook or via Twitter. I hear he's very humble and soft spoken.