Oh, you kids are so, so spoiled. I feed you Man Candy each and every Monday, yet you scream for more various and different kinds. It's like your appetite can't be squelched, nor your eyes filled with enough delectable treats. I was sent a special request for a Man Candy feature so since you know I love you, without further ado I present to you, some very dandy candy that goes by the name of Roman Reigns.
Standing at a petite 6'3 Roman, born Leati Joseph "Joe" Anoa'i  is a 29 year old wrestler best known for his appearance with the W.W.F. His athletic career began in football where he played for the Minnesota Vikings (seems so appropriate, right?)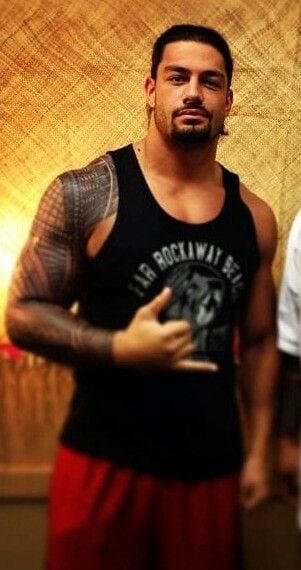 For a man as gorgeous as he, and one that's in the entertainment business I would have thought it easy to find scandalous images of the beautiful Reigns in various forms of undress. Strangely enough, many of the photos are cuts from his wrestling performance and the occasional cell phone/public image uploaded to social network via his adoring fans.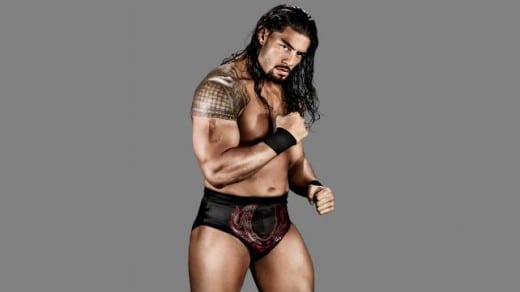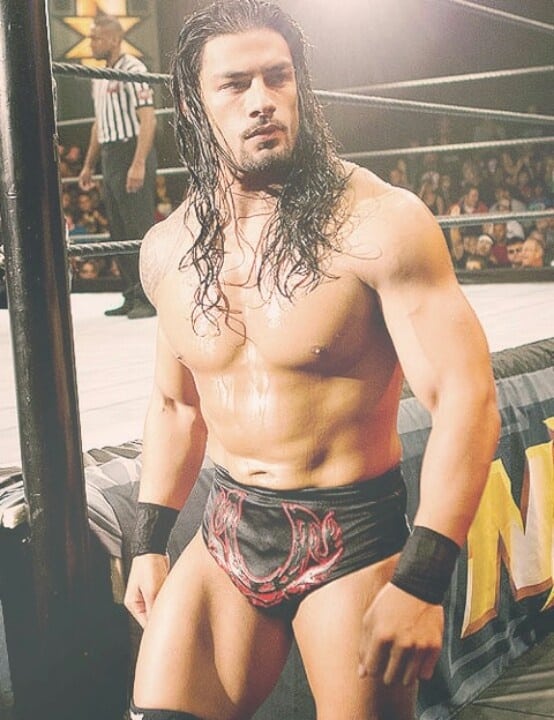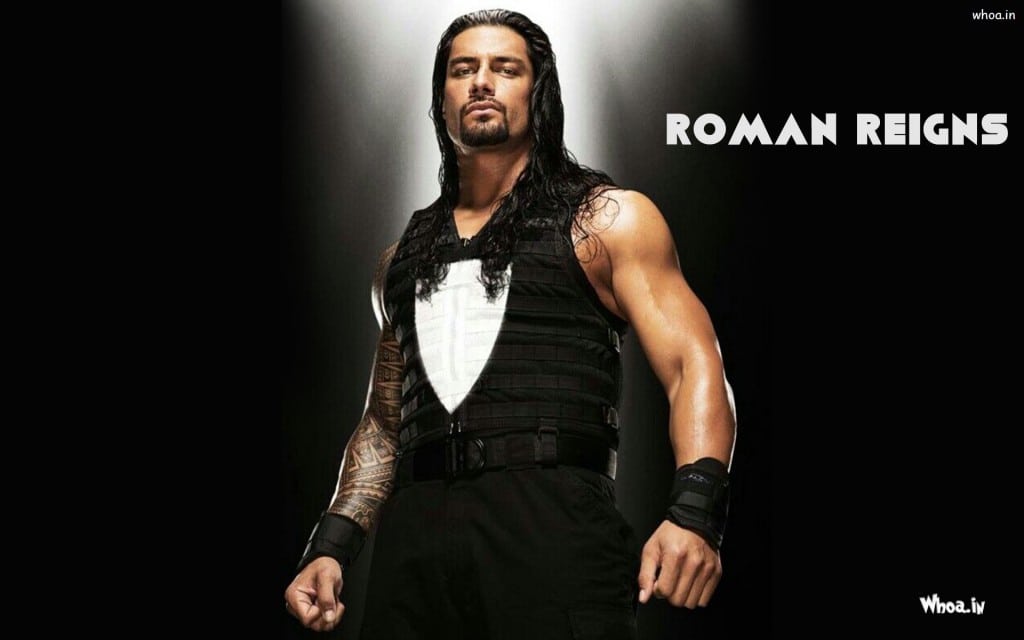 He cleans up quite nicely, and looks like any other huge and physically fit tanned man when he appears outside the ring.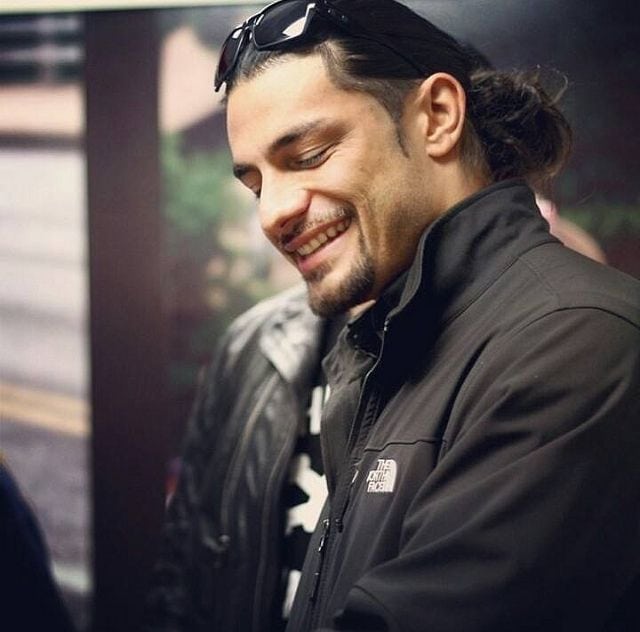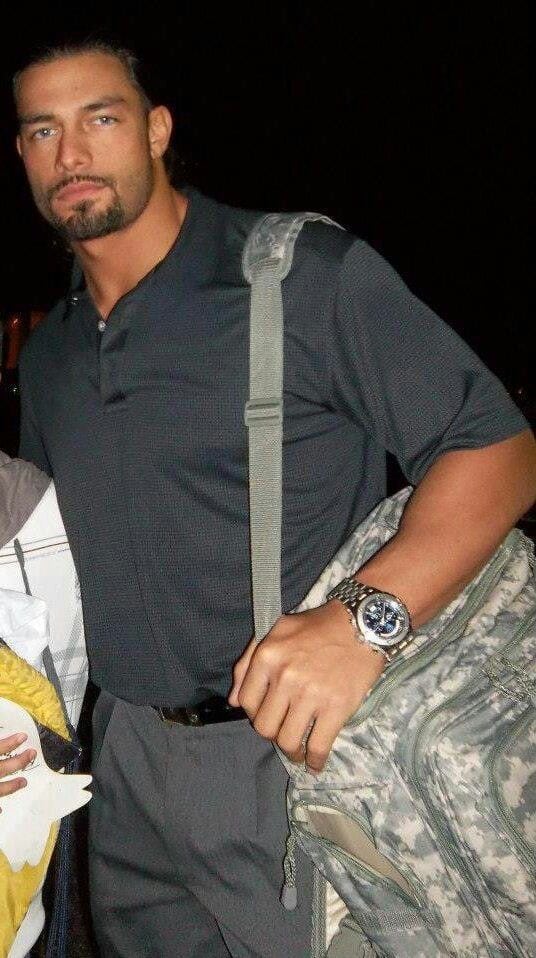 He's got amazing bone structure, and lovely light intense eyes, he's not often photographed smiling though he does have an awesome smirk that is appropriate enough for the time being. Let's not even go into those beautiful wavy tresses that he sports. Bring to mind thoughts of hair that is 'bouncing and behaving' if you get my drift.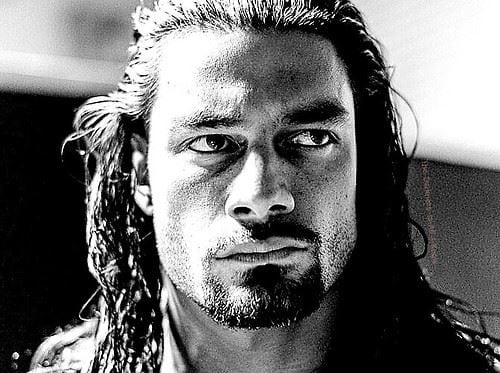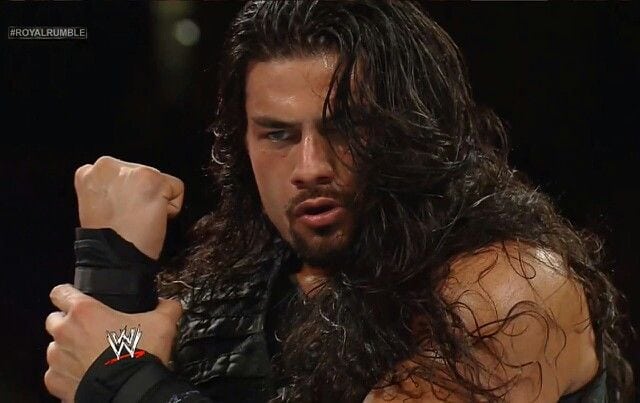 Who said body ink isn't sexy? Then have three seats so the rest of us can get a good view at the man who declares that 'he doesn't purchase art, he wears it', and I'm all good with that. Besides Samoans have a deep seated history with body ink and large symbolic coverings so less criticism and more cultural relativism is needed by those who appreciate THIS type of candy. He sports a very intricate full sleeve of artwork done in the Samoan tradition Pa'e style of art work.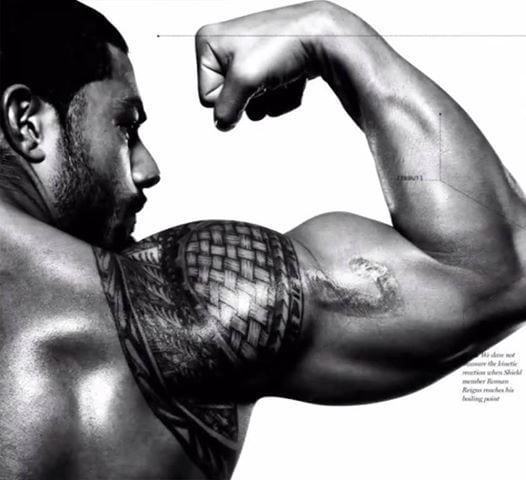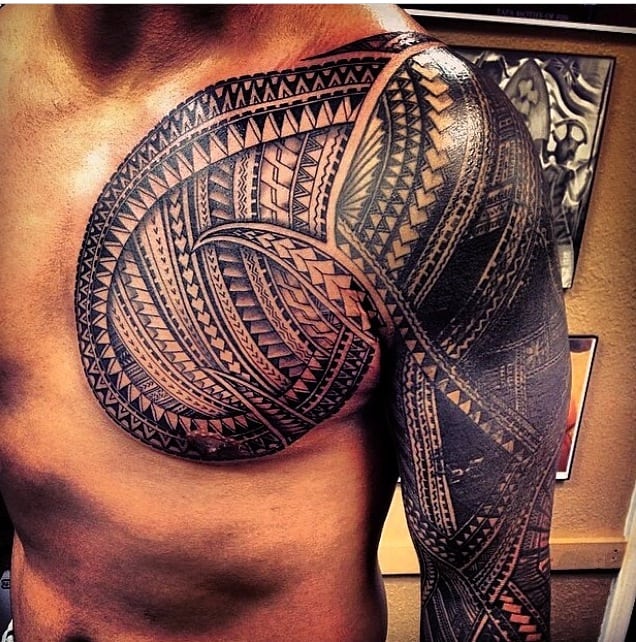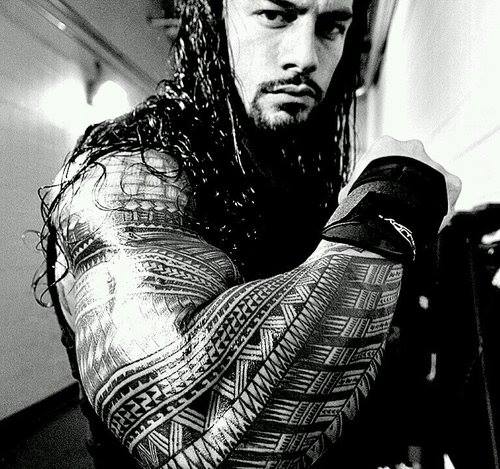 And speaking of body art and tradition, both Reigns and 'The Rock' come from the Anoa'i family which consists of generations of professional wrestlers including Reign's two brothers, Matt and Sika.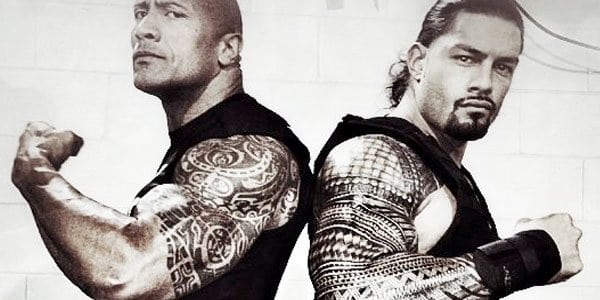 Not only is Roman Reigns just a sexy type of big luxurious man, he's also a dedicated father and a supporter of Dad's spending more time with their kids. He and his daughter appear in this  "Take Time to be a Dad" campaign.
I'm sorry to break it to you ladies, but the interwebs tell me that he's currently engaged to be married. Congratulate him on Twitter, or just stalk his page and see if you can get him to send naughty selfies or whatever, I mean, he's not married yet, right?
Right!