Three-hundred sandwich lady made headlines last year (and sparked outrage to both militant feminists and the pro-black, anti-interracial relationship crew) because she found joy in preparing delicious and creative sandwiches for her boyfriend who once jokingly told her that if she made him 300 sandwiches he would marry her. There were a few disgusting master/slave references in there too by hateful, lonely, no-life-having Lipstick Ally readers.
Of course all of us here at BB&W thought it was a sweet gesture, and I for one was giving her a virtual high-five on how she parlayed that interaction into a thriving, money-making venture doing what she loved. Isn't that the feminist ideal? You can be domestic AND run shit. That's the feminist theory I like to see.
She says in her blog, "Words cannot express how extraordinarily happy I am. Not because I have a engagement ring, but because I'm going to spend the rest of my life having ridiculously amazing adventures with my soul mate," she wrote. "My mouth hurts from smiling."
Congrats, chica. Now go make your future HUSBAND his 258th sandwich.
Sigh…and that photo…so romantic…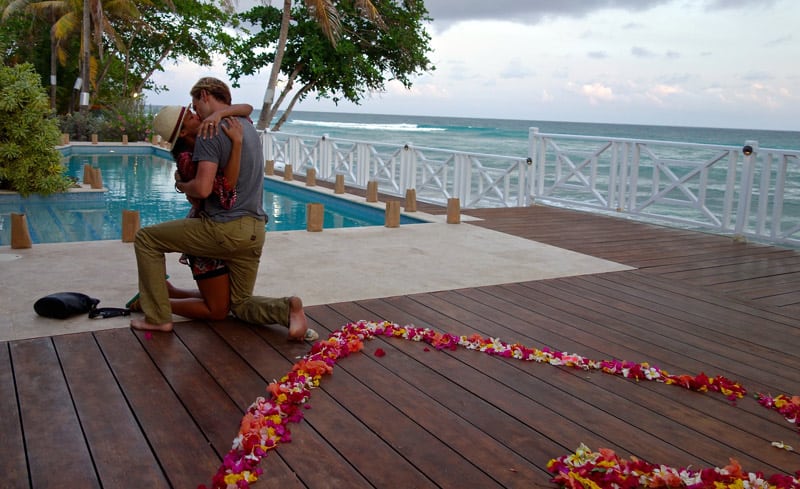 So what the lesson here, folks? The meme still stands: The way to a man's heart is through his stomach after he's digested 257 really delicious sandwiches.