The birds are enthusiastically chirping each morning. The days are a little longer and the natives are wearing less clothes. Indeed, Spring is in the air and you know what they say.. April showers bring May flowers. And in my experience, rain showers provide the perfect cover for a moment of Man Candy indulgence. Enjoy your week, my pretties.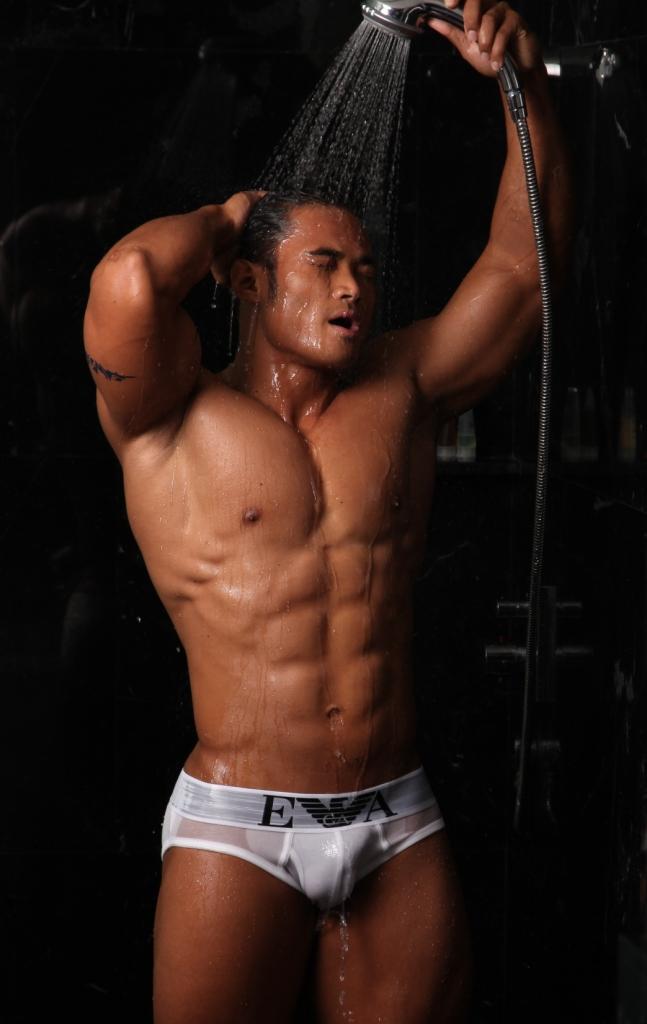 Sometimes the man in your life needs to cool off from a tough workout. And sometimes his undies stick to his skin and you can see nearly everything. Sometimes he's not even your man yet but what he exposes may change your decision to make him such.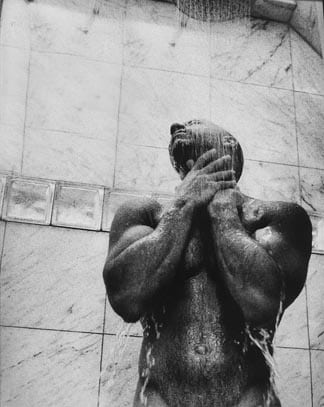 This classic shower photo from Vin Diesel never gets old. He makes showering look like something all men should do at least once a day. Memo to those who don't. Slippery when wet, ladies, be careful that you don't fall for him.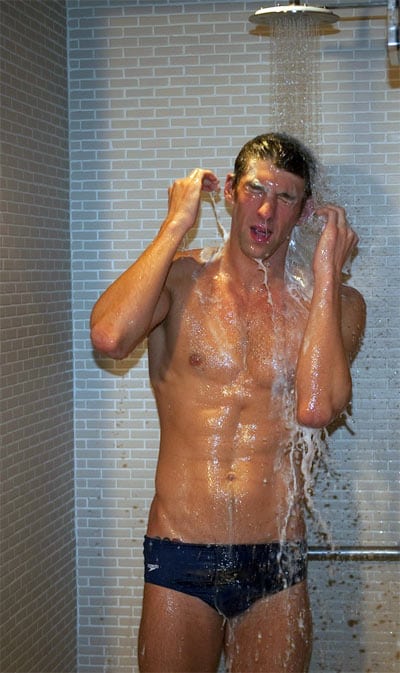 He lives in water and is celebrated for his performance while he is emerged in chlorinated H2O though I think he may be just as capable on dry land and with different versions of moisture. I like tall glasses of water, and you?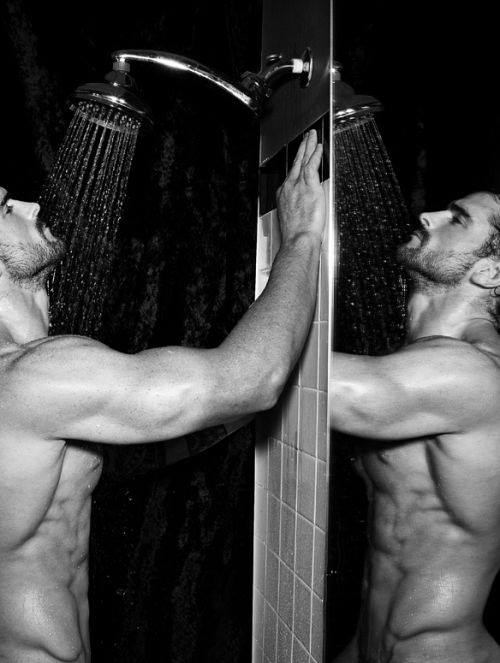 Mirror, mirror on the shower wall. The use of this mirror, this sexy guy, space and opportunity reminds me that in order to appreciate beauty you must look at it from at least several different angles. Ever watch yourself in the mirror? You might wanna.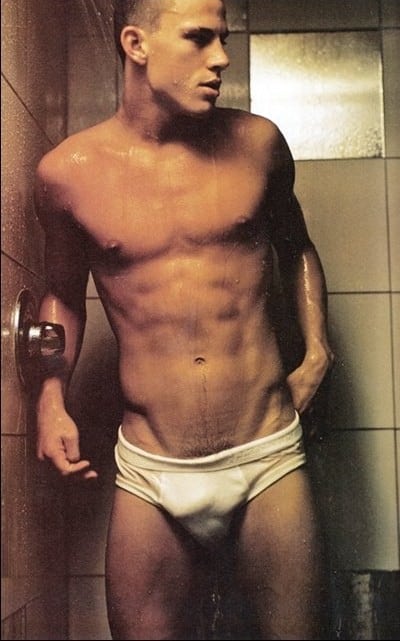 Channing Tatum looks good no matter what he does. He's standing here being wet and delicious and he looks like the type of guy who is drop dead sexy but also shy and he's going to cause me to have to tug, yank and pull to get him out of those snug undies. The end.