I'm a seriously naturalista as most of you know, and I'm not shy about sharing my favorites with all of you. While the natural cosmetics industry has gained popularity, it is still woefully skinny when it comes to black-owned companies. That's why I was DELIGHTED when the creator of Naturally Glorious, Gloria Cone, reached out to me to try the products she's created. The 100% natural line of products were inspired because Gloria was fighting Pityriasis Alba, a form of eczema that causes dry, light spots on the face and body.
The line is comprised of the Creamy Cleanser, Eye Cream, and Moisturizer. All of them are all natural, and the packaging is lovely!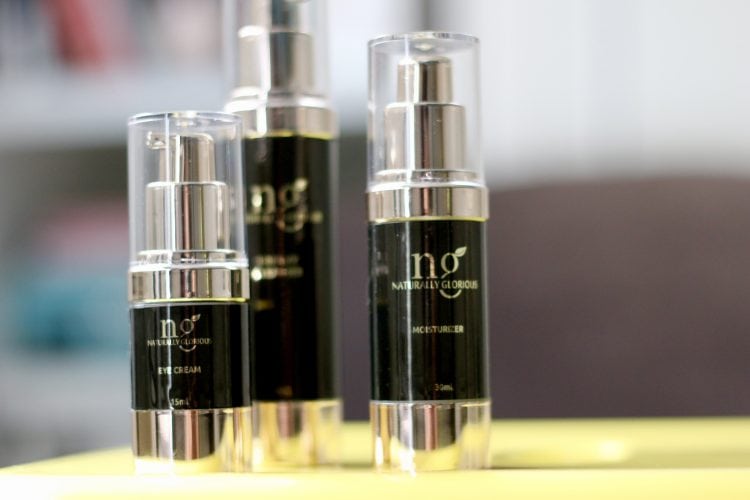 Creamy Cleanser: Don't expect this cleaners to foam. It's well…creamy. It will gently cleanse your face and leave it feeling clean, but not dry. I like a stronger cleanser for nighttime use, but I this is perfect for the morning wash and prep before applying makeup.
Eye Cream & Moisturizer: Both are super moisturizing and hydrating, and seems to brighten the eye area a bit. My skin felt so soft and smooth without leaving an oily residue. Here's a photo right after use. Loved that while the products are moisturizing, it didn't leave the pores in my T-zone looking like gaping maws, and not overly greasy looking.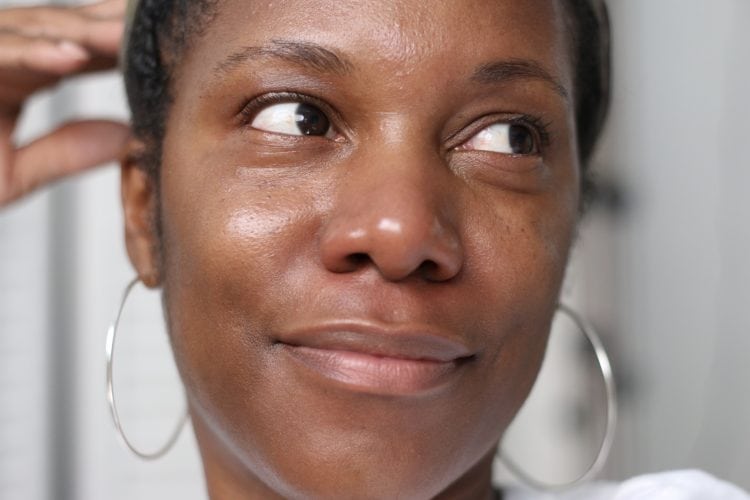 If I have any complaint, it would be that there was a little bit more product, at least with the creamy cleanser. You won't go wrong getting the three-piece gift set. It's comparably priced as other luxury natural products, and you'll be supporting a sister doing her thing!
Follow Christelyn on Instagram and Twitter, and subscribe to our You Tube channel. And if you want to be a little more about this online dating thing, InterracialDatingCentral is the official dating site for this blog.