Are you tired of being the only manless woman in your circle of friends? Does your family constantly ask you if you're seeing anyone? If you've got $525 and can pay round trip air fare from China plus accommodation, you can rent a man.
Many young people face crushing pressure to show off a sweetheart when they visit family on Lunar New Year, the biggest and longest holiday in China. It's spurred a growing trend in "rental boyfriends," fake beaus who charge as much as a month's average salary – and a dollar a pop for hugs.
Don't panic, sex is NOT a part of this deal.
Apparently, there is such a stigma for a woman to be single in her late 20's+ that some are resorting to sacrificing a months salary for a make believe boyfriend in order to avoid humiliation. I'm not going to argue the merits of being a "secure with your single self." But, I suspect that not a few men and women would welcome such a service here in the United States. It's discreet, not promiscuous, and it will get meddling family members off your back. But what will happen after the fake date is over? You can compound the lie with a break up story or you can cough up another months salary to continue the show.
This service isn't limited to the Chinese Lunar New Year or our Valentine's Day. If you want the general public to know that you can get a man, you can rent one for a day or so. Pay a couple of dollars to walk hand in hand in Times Square or even get a peck on the cheek. How's that to boost your self-esteem.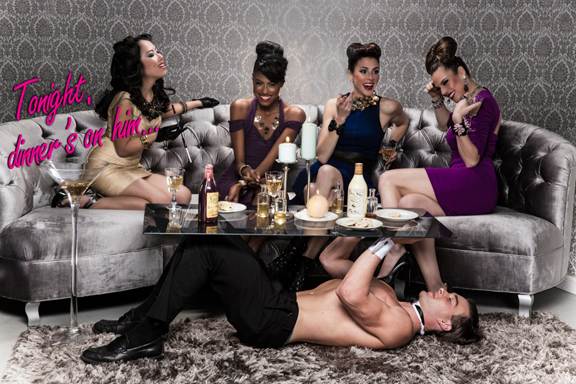 There's a similar service in the U.S. called Rent-a-Gent. According to the company, "Rent a Gent fills a void for the independent, successful, single woman who want to have fun, who may need an extra set of hands for a home project requiring some muscle or yes, looking for a charming stud to strip down to their birthday suit for that unforgettably wild bachelorette party.Forget those lackluster French lessons that you booked, the run of the mill cooking classes, or tiresome music lessons, Rent A Gent provides women with an exciting and stimulating way to learn new skills and enrich their social lives.
With women taking over the power positions and making more money than ever, it's the perfect time to introduce Rent A Gent, giving women what they want and when they want it letting them take control of their social and dating calendars once and for all."  
Is this necessarily a bad thing? Thoughts?