Netrea and Gary recently responded to a request I made on social media, for couples to share their stories. We had a great conversation. I hope you enjoy hearing about their relationship!
What are your names?
My name is Netrea and my husband is Gary.
How did you meet?
We met in college in the U.P. ( Michigan).
What are your cultural/ethnic backgrounds?
I'm black. He's white.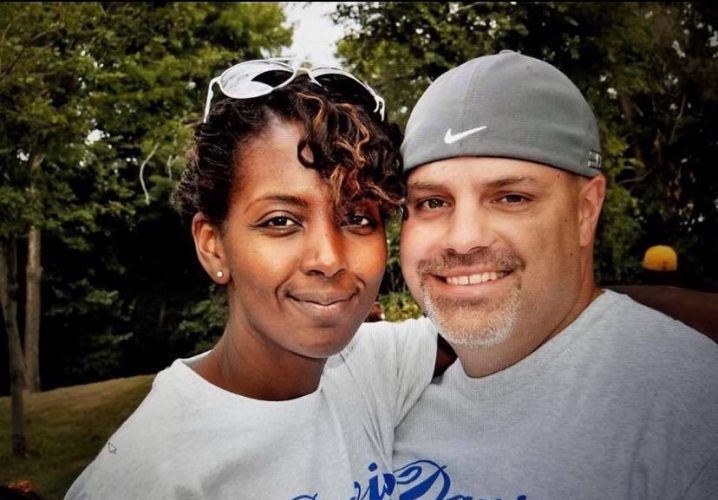 Did either of you find the dating process challenging?
I just ignore the sideways glances and rude comments, while he's reactionary. Other than that, I didn't find it challenging at all. 
Given the current political climate, was dating interracially challenging? Did you find that your political leanings were a barrier at all? 
Our political leanings have always been in alignment. However, in 2020, we may be voting for different people!
For the lady, did you ever find that you had a dry spell in the dating process? If so, how did you get yourself out there again?
I have not had a dry spell but I was very picky when it comes to dating someone, if that makes sense.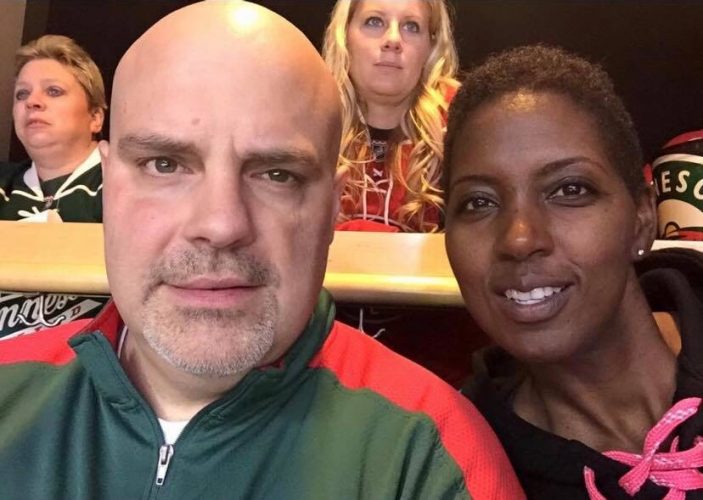 For the lady, do you feel that your skin tone made it challenging to date as a whole? If so, how did you overcome that?
When I was younger, as dark skinned girl, I did feel that I was overlooked by potential suitors.  I had to stop thinking about my exterior and showcase my inner beauty. I soon paid no mind to my looks and focused on being comfortable and confident with myself as a person.
Where are you now in your relationship?
I married my college sweetheart.
Do you feel that your location is really welcoming of interracial couples?
Yes, I feel where we live is pretty welcoming of interracial couples. It's pretty much the norm here!
If you live in the US, which region or state do you live in?
We live in Minnesota.
What is your ideal date?
My ideal date is staying in and drinking our home made wine while watching movies.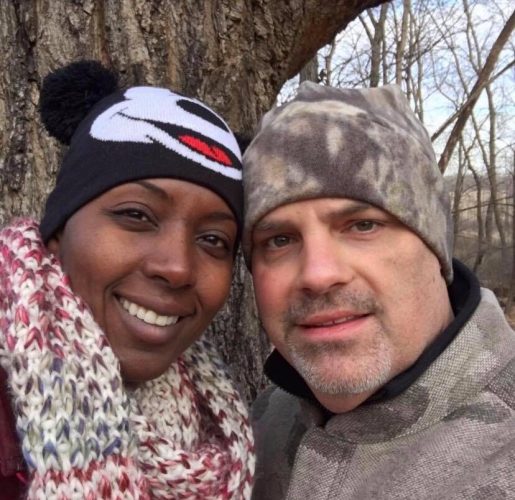 What is the best thing that you like about each other?
I love that he's smart and can build anything I want!  He loves my sense of humor. 
What is the best part about being together?
The best part about being together is experiencing life together and watching our kids grow up.
What is your favourite shared memory?
Our first trip to Kauai. We almost tripped over a seal on Ke'ee Beach!

Thank you so much for reading this interview! This is the first half of this couple spotlight. Stay tuned for the next feature. If any of you are interested in participating in this series, please leave a comment below or connect with me or Christelyn Karazin. You can e-mail me for an interview at [email protected].