I have about a half dozen pink lipsticks in my stash, so many that it took me a dog's life to get to trying a Mineral Fusion shade that just about knocked my socks off.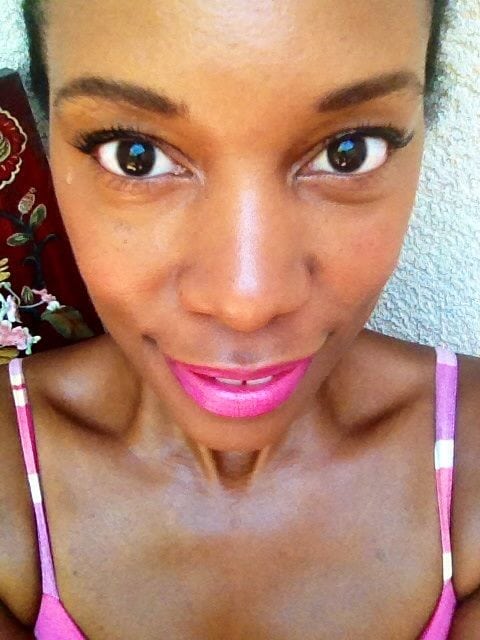 You are looking at me wearing, CHARMING, the pink shade of lipstick offered from Mineral Fusion. I achieved this look with outlining with Urban Decay's 24/7 lip pencil in ANARCHY, but just about any hot pink lip liner would do. I then filled in with CHARMING. I was wowed. Half the women at the pool party I went to later that day asked me where they could find it.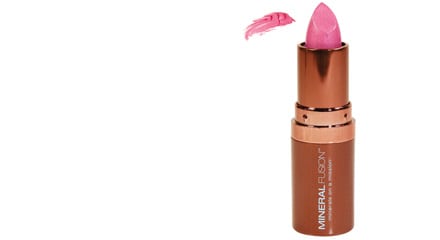 The pros:Free of Gluten, Parabens, Artificial Colors, Fragrances and Talc. Never-tested on animals. Hypo-allergenic. And full of skin-loving ingredients: Pomegranate, Red Tea and White Tea plus Vitamins C and E protect delicate lips against free radical damage. Shea Butter and Jojoba Seed Oil hydrate and conditioner keeping lips soft and supple.
The cons: While the site says it's long-lasting, I can't say that it does. In my definition of "long lasting," such a claim means that I can eat, drink and chill in the makeup and don't need to carry it with me. After drinks and food, I definitely needed to reapply it. However, it did last for hours when I was only using my mouth to smile and talk to people.
The lipstick retails for $14.99, but you can get it even cheaper if you use the coupon code, THRIVE20, and get an additional 20% off.