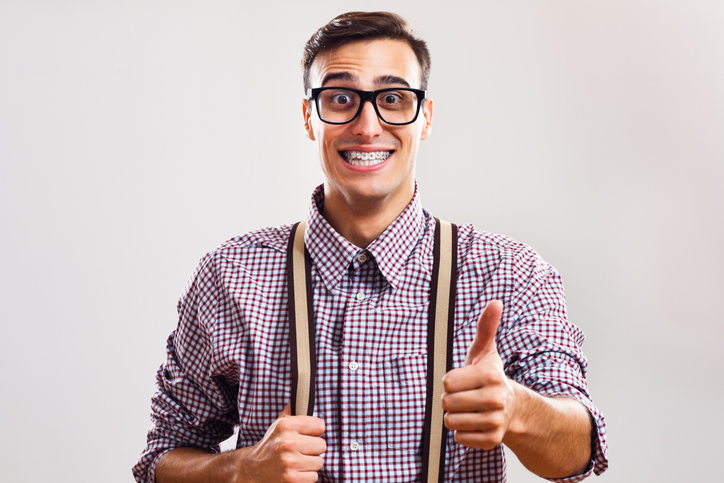 Written by Nicole J.
So it's pretty much a couple hours until Valentine's Day: the greeting cards are out in full force, the candy aisle has been arranged by sentiment and by filling, and the stuffed animals seem to get larger and gain sentience with every passing year. It's perfect, you may think. But there's only one thing you're missing…a Valentine.
If you find yourself single this February 14th, and you happen to be into men of the nerdier persuasion, here are some ideas on where to find yourself a geeky Valentine.
 Video game bars
If you are into arcade games, themed alcoholic beverages, and some playful competition, you might want to check if there is a video game bar in your area. With offerings of classic games such as Mortal Kombat, Marvel vs. Capcom, and Punch-Out!!!, you can have a great time playing games from your younger years, and maybe even find your own Mario or Luigi.
If video games aren't your thing, have a look at local board game clubs! Bars don't have a Monopoly on eligible men, after all…
Conventions
Comic-Con, Mega Con, Otakon, you name it. Conventions, or cons for short, are a hotspot for fans of all manner of pop culture phenomena. You can go in your regular clothes, or even make it an adventure and dress up as one of your favorite TV characters. Perhaps you will find the Robin to your Starfire…
Lecture series
Do you have a penchant for programming? Are you mad about medicine? How about a fondness for forensics? A local TEDx talk or similar lecture series will not only teach you something new, but can offer potential networking opportunities, especially if the topic is related to your profession. These events can also have  a number of intelligent, eligible, single men who share your interests.
Trivia nights
Bars and restaurants in your area may host weekly trivia nights, so if you know a little about a lot, give your brain a workout and enjoy a healthy bit of competition with fellow participants. Who knows, you might find an answer to the "Will you be my Valentine?" question…
Bookstores & libraries
These days, bookstores and libraries are not nearly as frequented due to continuing technological advances, but who's to say you can't still Kindle a new relationship in the Romance aisle?
Wherever your fellow hobbyists gather
Are you into photography, running, wine tasting, or something else? Pick up some new tips and tricks meeting up with your peers, and maybe find that special someone to share your hobby with too.
Volunteering
There are few things that can feed your soul more than giving back to your community, whether it is as a dog-walker at your local animal shelter, or at a soup kitchen or another charitable organization. In addition to the other benefits that volunteering brings, like improved self-esteem, more graceful aging, and a decreased risk of Alzheimer's, you can also meet men who share your passion for helping others.
Corny puns aside, I hope these suggestions gave you some ideas about where to meet your brand new brainy beau for Valentine's Day, and beyond.
Do you have ideas on where to meet nerdy men? Sound off in the comments below!