I went to the IMATS makeup show in Pasadena this year and ran into Michael DeVellis, vice president of the professional division of Make Up For Ever. We got to chatting about how much he loves to see a good red lipstick on pretty brown skin and made a recommendation for the BB&W Crew–Number 42.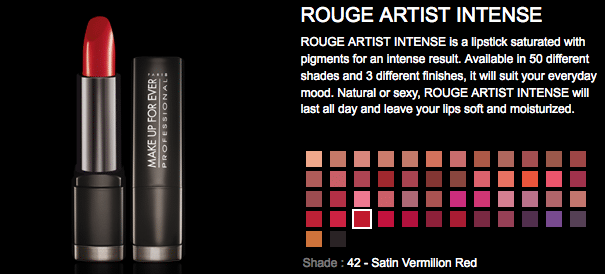 DeVellis made #42 his recommendation because the pigments are so intense, the formula so buttery and smooth, and works on both yellow and red undertones.
Oh. And I almost forgot–25 lucky ladies will get a sample of #42 at our Grand Del Mar event next Saturday!