The entire city of Chicago is abuzz with the news that former Richard Daley is dating again. And take a look at who she is.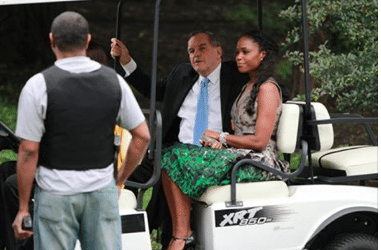 Daley came out, conincidentally at the nuptials of Mellody Hobson and George Lucas.
More about the couple…
The former mayor showed up with Dr. Adele Joy Cobbs, a Rush University Medical Center emergency physician, on his arm.

They have been dating for more than six months, having hit it off after meeting at the gym, according to friends and acquaintances at the Hobson-Lucas wedding.

A spokeswoman for Mr. Daley, 71, said he's out of town and would not want to comment. The former mayor is of counsel at Katten Muchin Rosenman LLP, heads Tur Partners investment firm and is on Coca-Cola Co.'s board. Dr. Cobbs did not respond to a request for comment.
[SOURCE]
Welp, you know what folks are thinking–he's too old–at least old enough to be her father. No one can accuse the mayor of having poor taste though–Dr. Cobbs is beautiful AND smart. Trust and believe this is MAJOR news is Chi town…