Lawd…the drama continues with this train wreck of a family. It appears that Blac Chyna has absconded with Rob Kardashian's baby Grinch style–she took all the gifts under the tree, the roast beast…everything. This would be a guilty pleasure for some if actual children weren't involved, but these folks are creating humans to fill story lines. If we are to believe Blac Chyna's explanation, living with Rob has become unbearable–he's always accusing her of cheating, calling her a ho, got fat and sloppy again, won't deal with his depression–and she just can't take it! No more! But wait…wasn't Rob fat, sloppy, and physically and mentally unstable before she put the magic melanated vagina on him?
Chyna has also brought YET ANOTHER child into chaos, in an unmarried situation that's going to cause pain and confusion to another innocent, and I don't CARE what you think. Not every interracial union should be celebrated. I've side-eyed this couple from the beginning.
Short break to comment that Rob's face looks like he has a developing heart condition.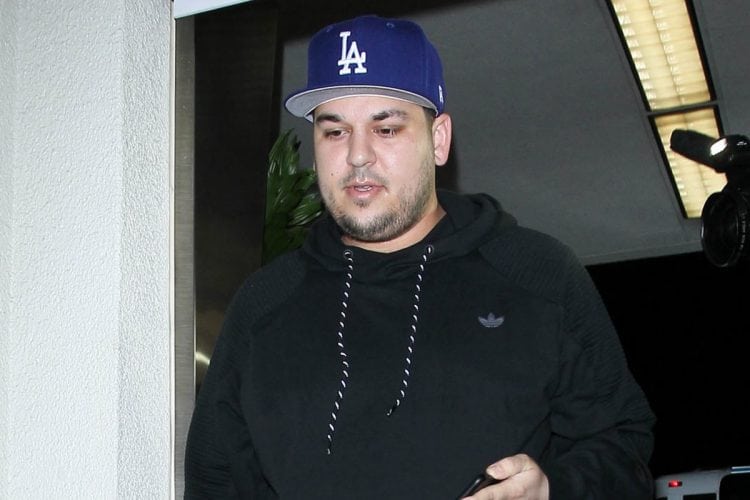 Black women, interracial dating is not a magic bullet. If you take the same practices and dysfunction to that relationship you can't just mix it up and hope it gets diluted. If you're train wreck you going to be a train wreck with a white guy, a black guy, a Latino guy or an Asian guy. Conversely is the man that you picked has more strikes then a game at the World Series, no amount of loving is going to rehab that person. It's like asking an elephant to turn into an airplane. You have to accept how things are or not at all. Stop treating your mate selection Leica build a bear workshop! You knew who he was when you went out on the first date, the third date, and the 20th date. Enough with the being perpetually surprised that an elephant cannot become an airplane. Accept people for who they are or reject people for who they are.
https://www.youtube.com/watch?v=HUVZeymygWQ
But on a side note, who thinks this is all just a stunt for ratings?