Have you heard of Sandra Laing? Her story, though originating in apartheid South Africa, will likely resonate with us here.  From the Guardian:
The black woman – with white parents
Sandra Laing was born black, but to white parents. It would have been strange anywhere – but in apartheid South Africa it was disastrous.
Long before science learned to meddle with genes, there was Sandra Laing. She entered the world in 1955, a beautiful baby by all accounts, who could be expected to grow up in a close-knit family amid mines of gold and forests of pine. At the first sight of Sandra no one, not the nurse, her mother, father or neighbours would admit the obvious. Nature had played a trick. Abraham and Sannie Laing were white, their parents, grandparents and great grandparents were white, yet their daughter was dark. By a biological quirk, the pigment of an unknown black ancestor had lain dormant for generations and manifested in Sandra. Genetic throwbacks were not unheard of but if there was ever a wrong place and wrong time for this phenomenon, it was apartheid South Africa.
I recently watched the film based on her life, Skin, starring Sophie Okonedo. Given some of our recent conversations here, a few things fascinated me through the film. First, was the degree to which her father recognized the access she had to white privilege and fought, violently at times, to maintain that for her. Then, the fetishism by a local African man she became involved with who was so drawn to her light skin but came to abusively resent the very same skin for the privilege it represented via her white family. Finally, the full weight of the consequence to shed her 'white' identity in favor of identifying as 'colored' is made apparent, as Sandra finds social acceptance among black South Africans but loses the socio-economic standing she was accustomed to.
If there's a country that has a comparably sordid racial history as the United States, it's South Africa. It was interesting to get a window into how some of the same issues which surfaced there during Apartheid. The film definitely reinforced concerns that must be addressed should I have a mixed race daughter.
You can read another interview with Ms. Laing here.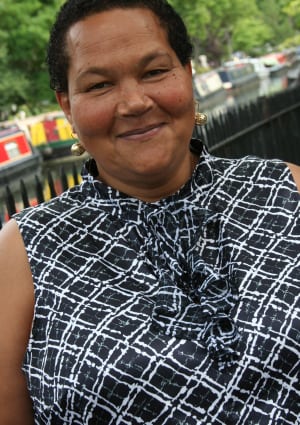 Photos courtesy of africansuccess.org.