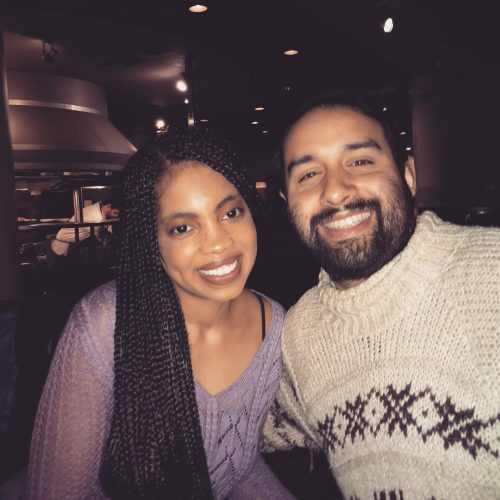 I was delighted to interview Samantha and on her relationship with Freddie. Their relationship will be the first "blatino" couple we feature. I hope you enjoy this series.
What are some of the things you do to keep your relationship growing?
We're introducing each other to shows we like. He loves Game of Thrones. I love Outlander. We try to watch one episode a night when we see each other. It helps us to connect more.
We encourage our individual activities. Having "me time" is so important. I love exercise and fitness. He does Danza. It's a form of spiritual dance.
I've mentioned our conversations a few times, but communication is really so important. We don't live together yet, but we always send each other text messages in the morning to keep that connection going.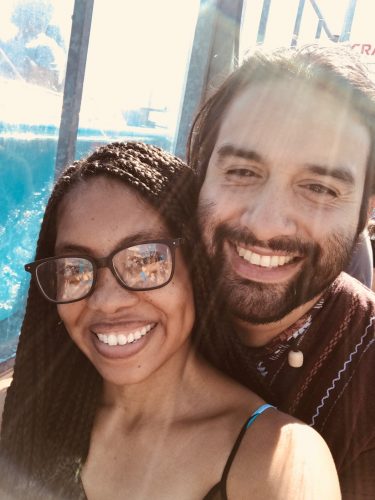 What advice would you give to others?
Watch social media. Beware of the highlight reel. You're only seeing an edited snapshot of people's lives. I do social media binges and delete the apps from my phone. That way, people don't influence my perspectives that much.
Online dating gets a bad reputation. It can work if people have realistic expectations. Unrealistic expectations can get in the way of really deep connections. It makes a difference (in your perspective and your results) if you're just looking for a casual relationship or something serious. Although I should note, OK Cupid's compatibility algorithm included a question on what kind of relationship you are looking for. I'm not sure all online dating apps do. Both Freddie and I were looking for something serious and indicated so on our profiles. He was very intentional from our first date, and that set our relationship on a specific path. He also wanted us to take our time and build a relationship on a strong foundation.
Be open to the idea that your partner may not come in the package that you expect. By just opening my mind and my heart, I got the relationship I wanted and more. Be open, but know what your non-negotiables are – whether that's religion, family, etc. Don't settle.
Is there anything else you would like to share?
If you do decide to try OkCupid's compatibility algorithm, take the time to add detail to your profile. Try to be authentic and put a little bit of effort into it. It can really pay off. Be honest.
You never know how you can connect with someone. As I mentioned, Freddie is a first generation American. On the other hand, my family has been in the southern United States for generations. I knew about the trauma of immigration, but experiencing its challenges first-hand is new for me. Just as the challenges of being a black woman are new for Freddie. We talk about this more as we discuss how we'll raise our children to embrace both parts of their
heritage. It brings us together. We may not understand everything about each other, but there is still some form of empathy.
Thank you so much for reading this interview! We'll continue this feature in another segment. If any of you are interested in participating in this series, please leave a comment below or connect with Christelyn Karazin.