YAASSS! Amongst all the sad celebrity death news, here's some good stuff–Serena Williams is getting hitched to Reddit co-founder, Alex Ohanian. Just started dating in the fall 2015. I LOVE the fact that this man went for what he wanted and didn't take 100 years to make his decision to take Williams as his wife. Ladies and gentlemen, this is how it's done: find out if you're getting what you want out of a relationship sooner than later. Don't wait years and precious beauty years.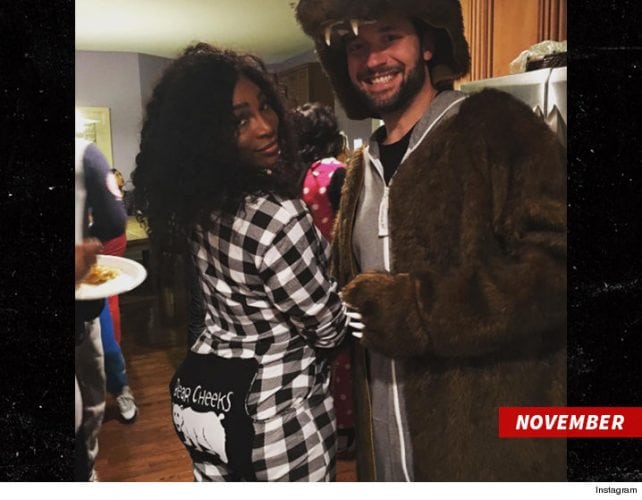 Reddit is known to be kind of a bastion of trolls and racists, but…guess not all of them are, obviously.

This from CNN:
"I came home/A little late/Someone had a bag packed for me/And a carriage awaited" Williams said in her Reddit post, which was written like a poem and had a cartoon of the couple at the top. "Destination: Rome/To escort me to my very own 'charming'/Back to where our stars first collided/And now it was full circle/At the same table we first met by chance/This time he made it not by chance/But by choice/Down on one knee/He said 4 words/And/r/isaidyes."

Ohanian also announced the engagement on his Facebook page, linking to Williams' Reddit post and adding, "She said yes."
Congrats, Serena and Alex! You've come a long way since Compton, you goddess!!