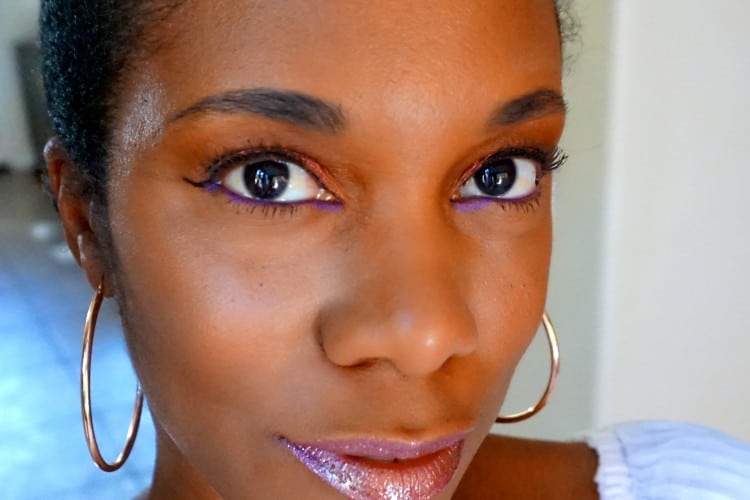 Maxi and I went to the annual Makeup Show Los Angeles last weekend and boy, did we get an eye full! I was really pleased to see that some of the exhibitors were using "clean" ingredients, and two standouts–Shea Moisture and Obsessive Compulsive Cosmetics really made an impression. Cailyn Cosmetics gets a mention, but…it's not "clean." Nonetheless, it's awesome. lol
If you're looking for a clean cosmetic that gives a great color payoff, OCC is the way to go. They were clean even before it was cool. They're 100% vegan and cruelty free, and offer a wide range of daring pigments, lips and nail colors that regularly grace the New York runways. They made a name for themselves with their Lip Tar, but they've recently ventured out to pigments, which falls in line with the whole, "multi-use" trend in make-up. You can use them for eye shadow, cheek blush, highlighter, and lip color.

I've been really impressed with Shea Moisture, who does not disappoint with their commitment to providing natural products that give an amazing payoff. I'm loving their foundations, that are geared toward darker-hued women with both red and yellow undertones. The also feel really light–an important point for me because I won't used a liquid foundation that makes my face feel like it's smothering.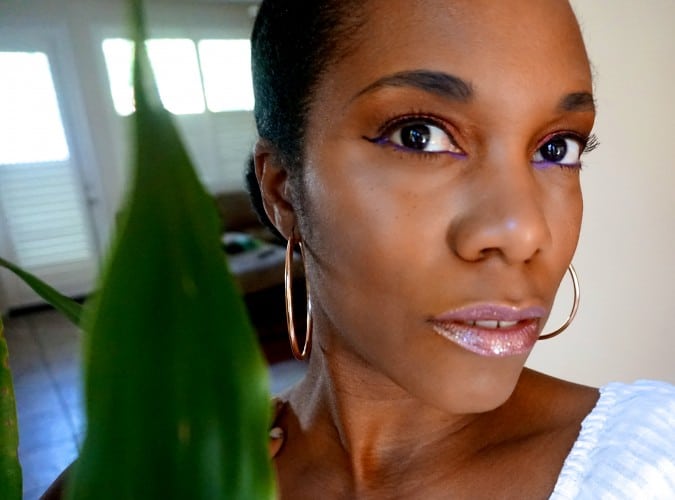 This look was inspired by my mood. I was out in the garden, looking at all the spring blossoms and the lavender that's been bursting with life. I combined my new OCC, Shea Moisture and Cailyn acquisitions wot the products I already had with some wonderful results, if I do say so myself!
Round Up:
Eyes:
Eyebrows: Tarte Amazonian Clay Water Proof Brow Mousse, $29 (comes with applicator brush)
Lower Lid: Au Naturale Dark Opal Organic Eye Shadow $15.
Upper lid: OCC Loose Color Concentrate $15
Mascara: 100% Pure Maracuja Mascara, Black Tea $25
Eyeliner (upper lid): Shea Moisture Eyeliner, Black $8.99
Shea Moisture Ultra Long Wear Eye Pencil, Purple $7.99
I used minimal foundation with this, because I'm having an AMAZING skin week.
Face: Tarte Cosmetics Colored Clay CC Primer, on sale at Tarte.com for $30
Highlighter: Au Naturale Organic Creme Foundation in Mallorca, $38
Contour: Au Natural Powder Foundation in Goa, $32
Lips: Cailyn Cosmetics Star Rose Glitter Tint, $24
Lip Gloss Finish: OCC Primer, $18