It's only natural to to want to look gorgeous on Valentine's day for your partner and even your potential partner. We want to look best from our hair to makeup to clothing and accessories. Here are some helpful valentine's day makeup tips to help you look sexy this Valentine's Day!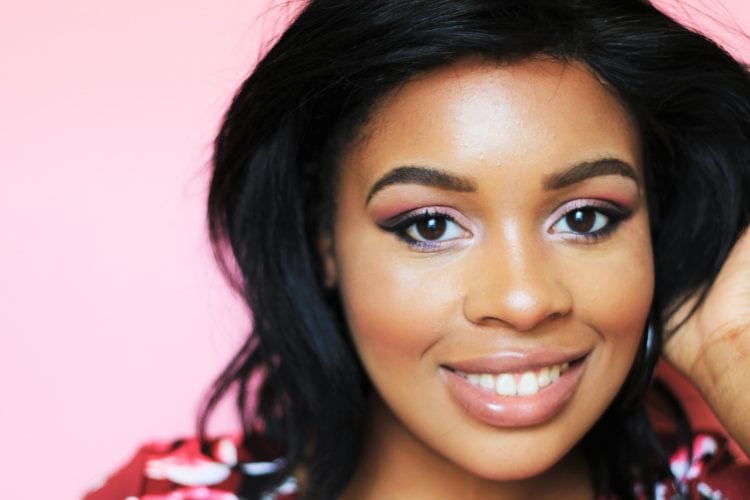 Kissably Soft Lips
To make your lips kissably soft exfoliate them! I don't know about you, but, during the winter season my lips get so chapped! So I like to combat that by exfoliating with sugar or with an old toothbrush to get rid of the dead skin.
Supple Skin
Everyone wants a soft body so moisturize! I always get complimented by others about how soft my skin is! My secret, good ole vaseline! Yep, you don't need a high priced lotion to make your skin soft and supple just get that vaseline out. Another tip is to put vaseline on your feet and then put on some socks to make them ultra soft and moisturized!
Prime it
To keep your makeup lasting all night get yourself a good primer and setting spray. These two aspects help with making your makeup last! For oily skin go for a more matte primer and setting spray. For normal to dry skin go for hydrating mists and primers to keep your skin luminous.
A Fine Base
With foundation use a beautyblender for an airbrushed look. Nobody wants cake face do they! Make sure the foundation you use is something you already will know will look good on you. You don't want foundation oxidizing(getting darker over time) on you before you can even have your first kiss, right!
Flirty Lashes
I love having big flirty lashes. Use an eyelash curler and curl those lashes up to Jesus (in my Patrick Starr voice haha). I coat my lashes from root to tip and go over it 2-3 times however that's my personal preference. If mascara gets on your lid simple clean it with a dry q-tip. You can also use lashes but if you don't normally do this for your man then you don't have to it now.
Sultry Eyes
For valentine's day, sultry eyes are definitely in! I love smokey eye looks however you don't have to be limited to browns, greys, and blacks go bolder with pretty purples and pinks. Don't forget to blend out any harsh eyes. Check out this post for a pink smokey eye I created!
Romantic Scent
Fragrances are a must for this special day, who doesn't want to smell good! Apply a light touch of perfume to back of your ear for a subtle smell. You can apply perfume to your pulse points such as your inner elbows, wrists, hollow of your neck and the back of your knees. Don't over do it though. One tip I like to do is to apply a bit of vaseline to where I decide to put the fragrance so that it will last longer. Say for instance I put in on the inner elbows, so I'll add a touch of vaseline and then spritz a tiny bit of perfume on it! Smelling good all night long!
So there you go a couple of tips I use that will help you look and feel ultra sexy for your partner or out with your girls!
In the comments below: What are some tips that you like to use to make a good first impression with a future partner?
Follow Jasmine (aka Color U Bold on her blog here, on Twitter here, and Instagram here.