We don't need Black History Month to know about swirling black women throughout history.  But since it is February, and I like history I thought it proper to revisit some stories I came across in the annals of Jet Magazine, a Johnson Publications  Some are mind blowing, some are very nice and everything in between.   I appreciate these vintage issues of Jet because that is largely how black America got its news.   Most of the stories are interracial or swirling related.  I found some of these tidbits of news very informative even by today's standards.  They were probably a big deal at the time.   Enjoy these tidbits of swirling and history.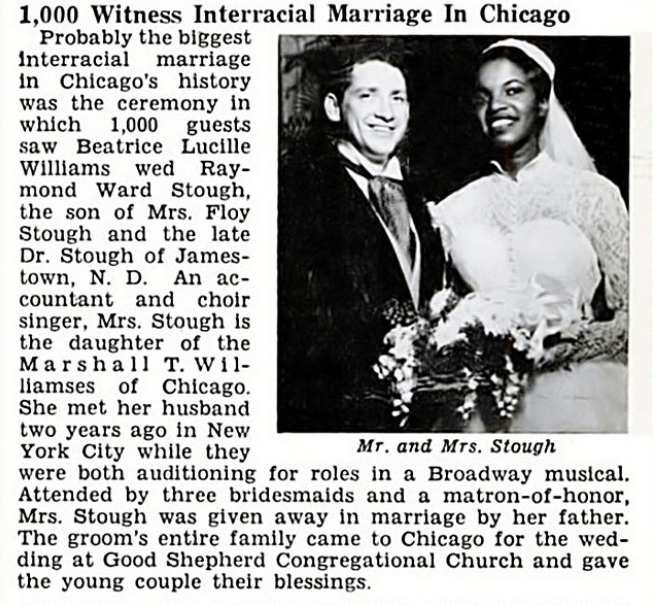 1000 Witness Marriage Between Actors Raymond Stough and Beatrice Williams in Chicago – Jet Magazine, July 17, 1952 Wowzers!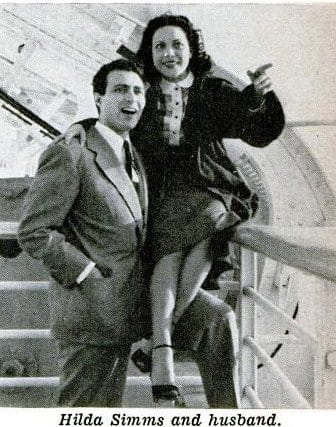 Actress Hilda Simms and husband Richard Angerola.  Jet Mag Mar 19, 1953 p.29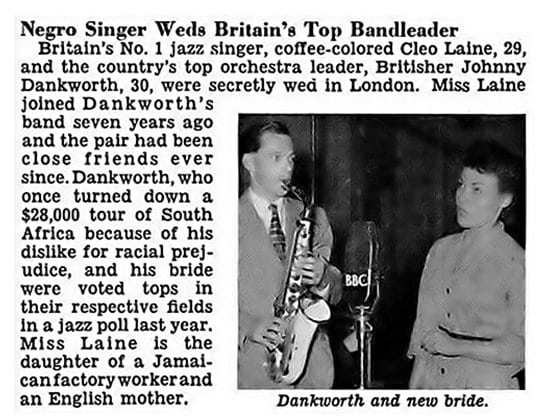 Cleo Laine Marries Johnny Dankworth in London – Jet Magazine, April 10, 1958.
You can see the website of Dame Cleo and the late Sir John Dankworth here.    She has a Facebook page album that has many many wonderful photos!  There were really young on this pic.  Enjoy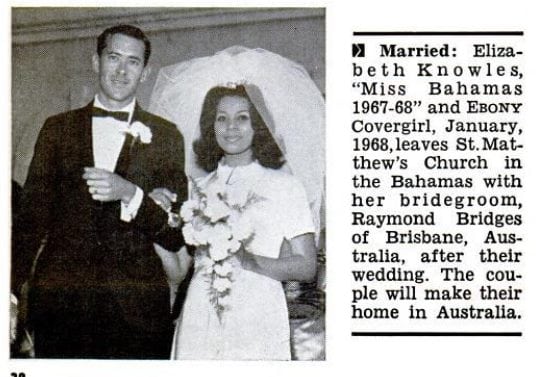 Elizabeth Knowles & Australian hubby Raymond Bridges Jet Mag. Apr 11, 1968.

Interracial Marriage Will Be Common One Day, Says Adam Clayton Powell – Jet Magazine, September 18, 1952. Looks like Adam was right!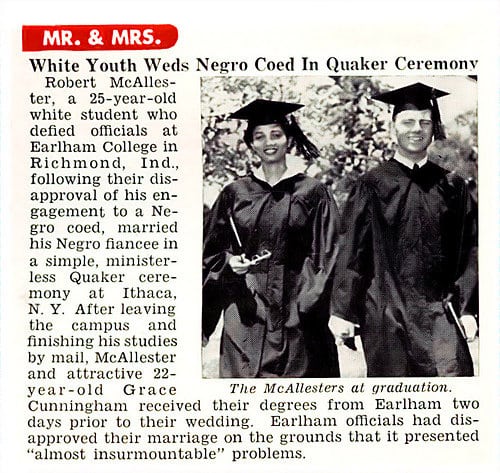 Interracial Couple from Earlham College Finally Weds (Grace Cunningham and Robert McAllester) – Jet Magazine, June 19, 1952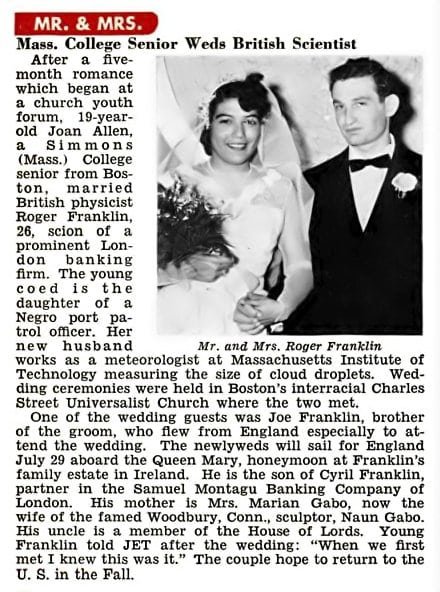 Simmons College Senior Joan Allen Weds British Scientist Roger Franklin – Jet Magazine, July 16, 1953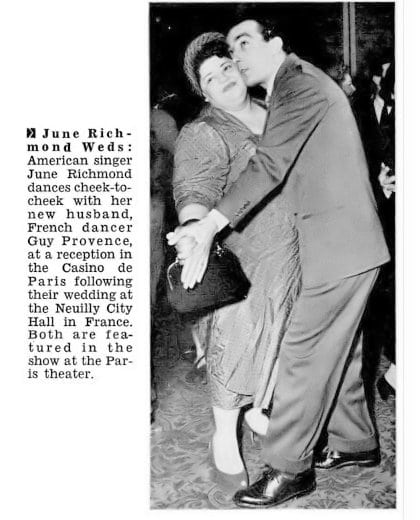 Singer June Richmond marries Frenchman Guy Provence in Paris, France.  Jet Magazine, February 11, 1954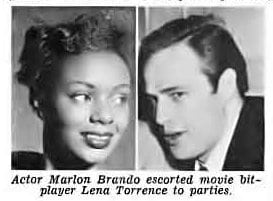 Marlon Brando and actress Lena Torrance.  Jet Magazine June 17, 1954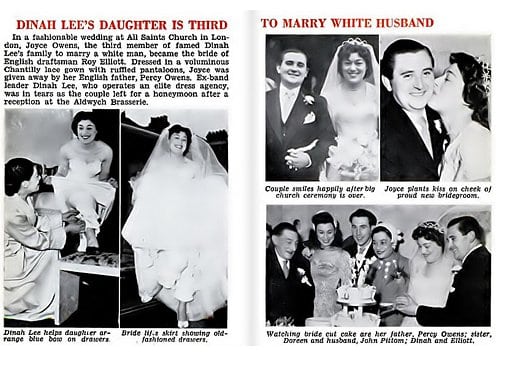 Joyce Owens marries white Brit Roy Elliot.  Joyce is the daughter of Dinah Lee and Englishman Percy Owens.   Jet Magazine, March 4, 1954.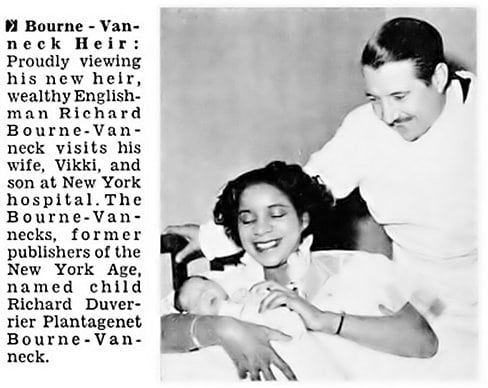 Black royalty heir.  Richard Bourne-Vanneck, His Wife Vikki and Their New Son Richard in New York.  Jet Magazine April 14, 1955.  The Plantagenets are descended from King Henry II of England and had 15 rulers.
FB friend Kirk Lemieux sent me the link to
Richard's obituary
which reveals that they moved to and lived in St. Thomas, the US Virgin Islands.
That adorable little baby grew up to be a prominent
attorney
in St. Thomas (US Virgin Islands).
One of Richard's daughters is gorgeous Allison Bourne-Vanneck a former Miss US Virgin Islands who is now a reporter on KATC in Lafayette, Lousiana (Acadiana).     Check her out below!
Allison shared:  "This is incredible, I wish Papa and Nana were alive to see this picture :-).  Before he passed, Papa always told me stories about England, the family, and "The Plantagentets."  He and Nana fought hard to be together (her family is from Ethiopia), but they were very in love.  They raised my dad (the baby in the picture) in St. Thomas, and then he wanted to raise family here too.  Thank you for posting this beautiful picture!"