It is no secret that black women have been marrying interracially for centuries although some folks may want us to think otherwise.  It is simple fact.  Research into archived documents and photos prove this. without question  In honor of Black History Month, I will be sharing some photos or portraits of black women interracial marriages and relationships.  Where I have gathered the back story, I'll include it or simply link the source.  Pinterest has been a wonderful source for vintage photos of some of these unions; but they barely scratch the surface of what is available on these pioneering women, couples and families.  I hope you enjoy these historical gems as much as I did.
This first portrait I included in a post about Colonial Swirl Casta paintings.  It is not a casta, but it is colonial.

Christian Protten (1715-1769) and Rebecca (1718-1780) an ex-slave and Moravian convert were married in Germany in 1740; shown also is their child, Anna Maria Protten.  Christian is the child of a Danish father and African mother.  He was born in Denmark.  This gem was found at The Atlantic Slave Trade and Slave Life of the America's page website.  They have many priceless portraits of Black History's leaders, legends and heroes.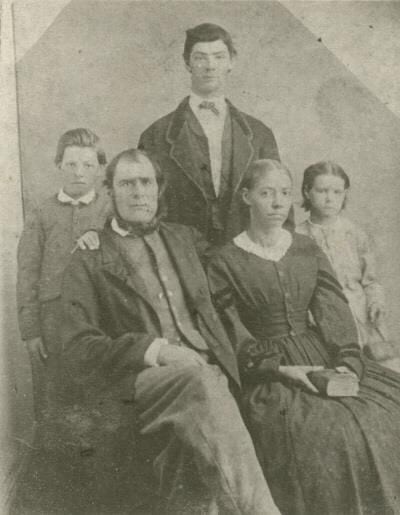 James William Evans (1814-1883), his wife Mary Eliza Hoggard, and their children William, John and Mary Evans. Mary Eliza Hoggard was a descendant of the free African American Cobb and Bazemore families of Bertie County, North Carolina. James William Evans was from Dorchester County, Maryland.  Theirs is an interesting story.

Found on Flickr by Vieilles_Annonces
Source
Source