If you've been on the interracial dating pages on Facebook, you've probably run across this haterade: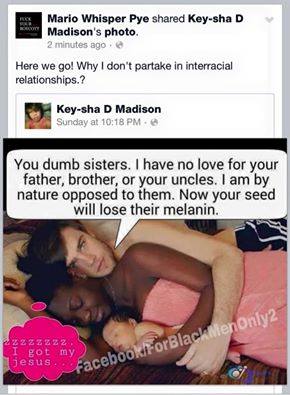 People can be so cruel on the internet, and often forget that the people they demean and ridicule are real human beings, with real feelings. The above photo was a bastardization of this lovely one: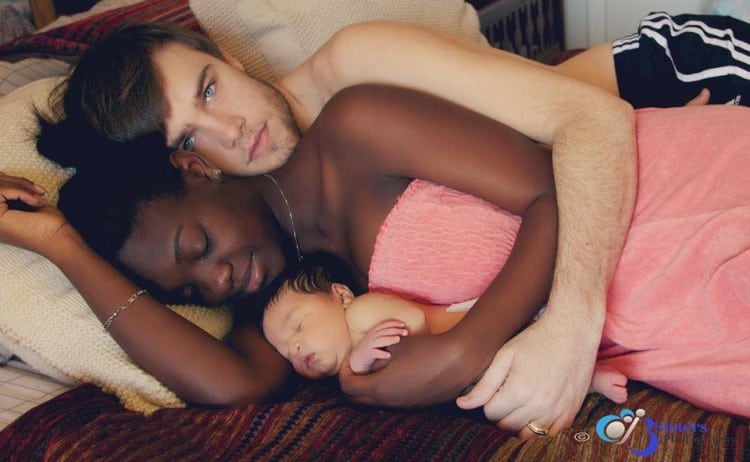 Don't you just love what this picture signifies? Wife and baby sleep safely under the loving and watchful eyes of the husband and father. YAAAASSSSS.
How could you have possibly hated on such love, such beautiful melding of melanin? Unfortunately, trolls always – ALWAYS – find a way. I got a chance to speak to the couple behind the controversy, Jacob and Cassia.
But we're gonna fight back. I'm commissioning everyone in the BB&W community to work to create a slurry of POSITIVE memes about this couple, and interracial dating and marriage in general, to help drown out the negativity. Each meme you generate goes toward the busy and harried young couple's dinner and babysitter, all courtesy of us!
How to:
Use one or both of these pictures and create a meme on a generating website like this one.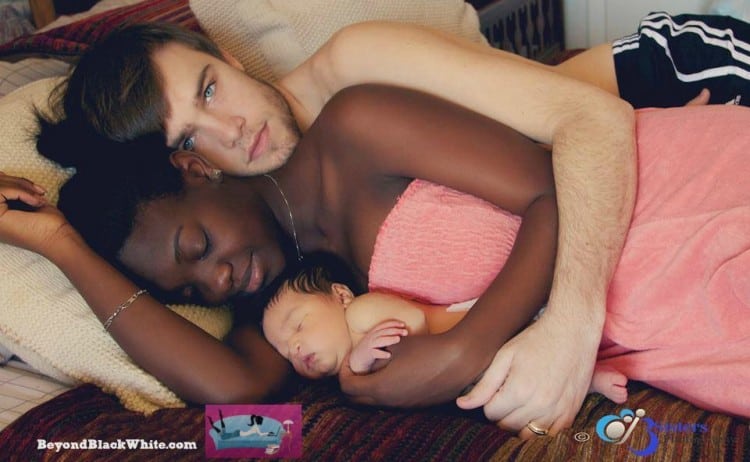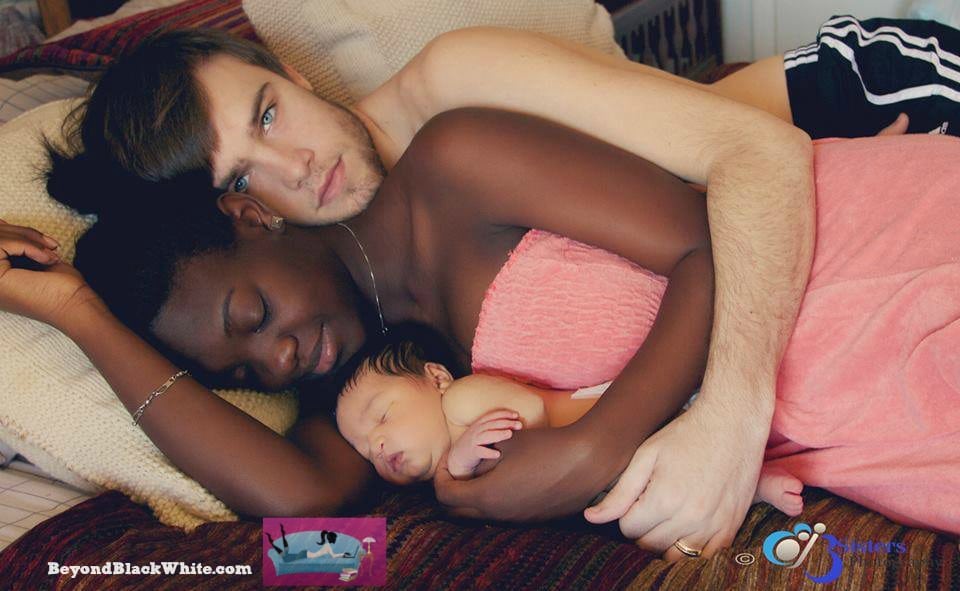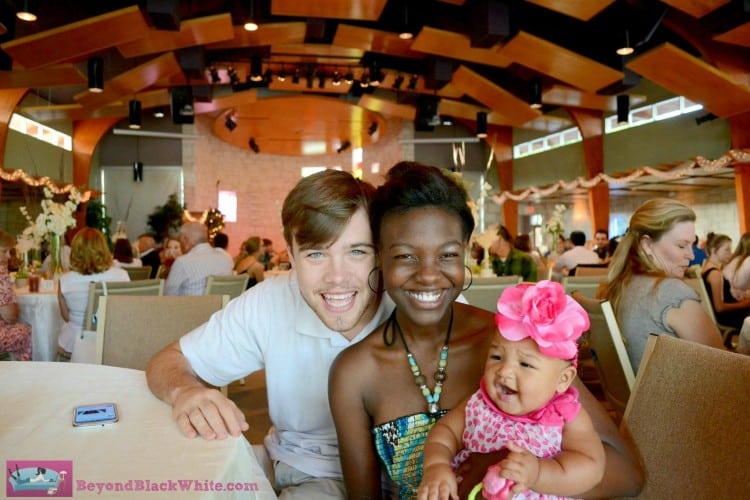 Then post your positive meme in the comments section below and in all your own personal social media. The BB&W brand stamp helps us keep track of all of the memes coming from our community, so please try to position text so it isn't covered.
Now come on…let's start changing the narrative!!