I love House Hunters and Log Cabin Living. I like watching people walk through homes and point out what suits them and what doesn't. I'm also intrigued by the couples on Log Cabin Living doing what I eventually want to do: move to the middle of nowhere so I won't be bothered by anything but the occasional deer.
As I am known to do, I started noticing patterns on both of these shows and as a soon-to-be divorcee who is shaping her new dating philosophy, I couldn't help but notice something interesting.
Picture it! 2018. A husband and his expectant wife are moving out of a cramped apartment. She wants a single family home because that's what she grew up in and there's a baby on the way. He wants a condo because he doesn't "want to do all that work" (meaning yard work and general home maintenance). The husband complains every time he sees a yard or something in the house that he'd be responsible for repairing.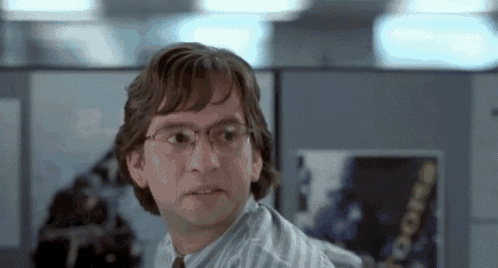 In the end, this man and his expectant wife, end up in the condo. That's right. All that extra baby laundry is going to have to be lugged across a parking lot into a community laundromat (ICK). Not only that, but when it's time for baby to go anywhere, there's no guarantee that mom will be able to park close and she'll have to schlep her new baby, plus the baby bag, and her purse up to the 2nd floor where their condo is located.
Scenario 2: A man and his wife are moving into a new home. They both have their style preferences but are willing to compromise. After seeing two other homes, they finally find what they think will work. There's just one thing: the kitchen is horrendous. "Ugh," the wife says. The husband immediately says, "It's okay. We can knock out that wall, expand this, add new cabinetry and countertops. It shouldn't take that long." The wife got her dream home and the renovations began immediately.
I'll let you guess the racial make-up of each of the couples, though, I'm sure you know where this is headed. Admittedly, I wanted to take the wife in the first scenario and have an intervention with her that would have gone something like this: "Leave now!" I mean, how are you a man who doesn't want to do man things like cut the grass, paint, or repair a door hinge? Further, how are you a husband who puts his convenience above the need to make his expectant wife and soon, his new baby, as comfortable as possible?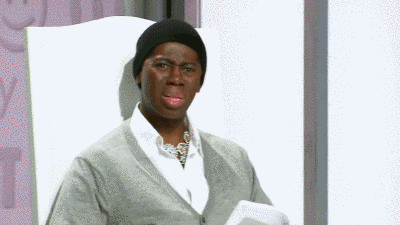 If you watch either of these shows, you know the exact pattern I'm talking about. Often, episodes with Black couples are filled with him talking about what he doesn't want to do, questioning her desire for a better bathroom/kitchen/patio, and "ain't that good enough?" Meanwhile, on episodes with white couples, or couples where the husband is non-Black, regardless of his wife's race, it's not uncommon to hear the husband say things like, "we can look into it," "I can probably fix that on my own," or a statement that lets us know he is willing to make his wife happy. Even when projects are out of the current financial reach, these husbands have a "we'll work something out" attitude.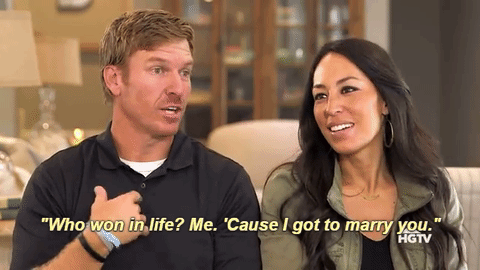 That's when I came up with the HGTV Standard© of dating. Materialistic? Nope. This has more to do with a standard of care that is glaringly absent in the Black community. You see, it didn't matter if the white wife wanted a 1br cottage that had graffiti spray painted all over it. Her husband was willing to make that happen for her. There was no need to act like he was doing his wife a favor by taking her desires seriously. Conversely, you can see the lack of care spill over into all facets of #BlackLove.
To be honest, I simply do not have the time to argue with a man who claims to love me about whether I'm worth a pool, a nice piece of jewelry, or a 5-star restaurant.
So, in 2019, let's all agree that if it's a home, a car, a steak or an ice cream cone, we're going to judge men by the HGTV Standard©. We're not dating men who only want us to have a community laundry room. We're worth our own washer and dryer; literally and figuratively.