Apparently Donald Trump can't be a racist if he once had a biracial girlfriend and once hung out with Don King and Russell Simmons. According to reports from the "few African American in his inner circle" he's not. Kara Young, a popular biracial model (her mother is black; her father is white) who made fame in the 80's and dated Trump for two years, says that she brought up her racial makeup with him. In an interview published in the New York Times, Trump compared her background with another celeb. "You're like Derek Jeter," and she replied, "Exactly." He only dated her because she was famous. He would never "lower" himself otherwise. Famous, powerful people are colorless to Trump.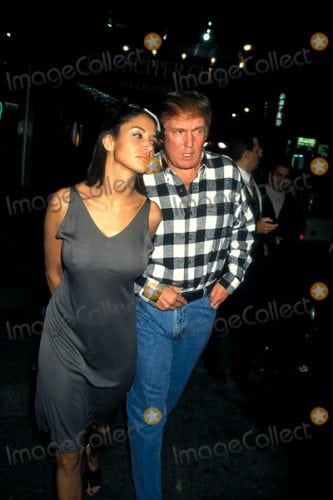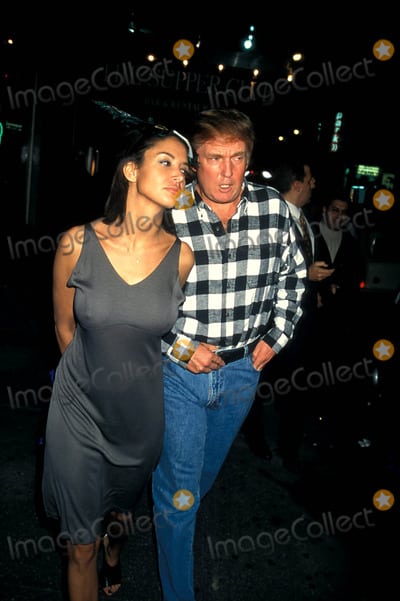 Trump met Kara Young in 1997 at a party in the Hamptons and asked someone to give him her number. Guess Ms. Young was looking for a better deal, because she dumped then-boyfriend, reporter A.J. Benza, and Trump bragged about it on Howard Stern.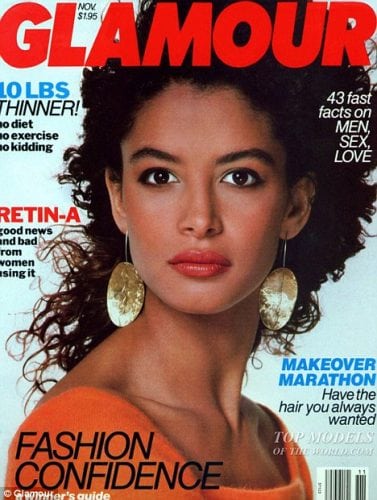 It is of my personal opinion that our current president is not a racist. In some ways, he's worse. He's an opportunist. Like he's done his entire life, he gloms on to anyone or anything that can raise his profile or benefit him in some way–professionally or personally. To call him a racist is to grossly misjudge his cunning. "Forget black friends–he doesn't have any friends. He's actually a lonely man," says Abe Wallach a former Trump executive. Sociopaths have no friends. Only victims.
Lynne Patton, head of the Department of Housing an Development says that Trump "doesn't see color that way the average person does."
Indeed he doesn't.
Sidebar: Kara Young is the co-founder of Hair Rules. I know you've heard of it. She's now married to billionaire Peter Georgiopoulos, the founder of the General Maritime Corporation, and they live in New York City with their two sons.
Follow Christelyn on Instagram and Twitter, and subscribe to our You Tube channel. And if you want to be a little more about this online dating thing, InterracialDatingCentral is the official dating site for this blog.