By Matthew W.
Unless you've been living under a rock, you probably know that a foreign adversary (likely the People's Republic of China) breached the Office of Personnel Management (OPM) data of four million federal workers.  This number includes current and former federal employees.  OPM is the federal government's human resource agency.
According to the FY 2012 OPM Federal Equal Opportunity Recruitment Program Report, black women represent 10.6% of the federal workforce (and that number could be underrepresented as some people choose not to report their race/ethnicity).  That's 424,000 black women working for the federal government (if you take underreporting into account, that number might be as high as 450,000).  Obviously, with this many people, chances are that every reader of this blog knows someone or has a friend that knows a black woman who works for the federal government – someone that probably had their data breached in this cyber attack.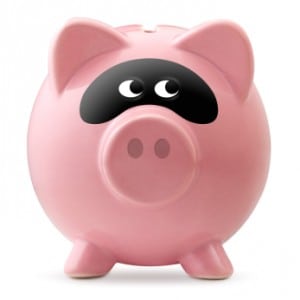 Next week, the OPM will begin informing the impacted workers of a cyber breach that happened in April (yes, April).   Hackers might have their names, Social Security Numbers, birthdates, job assignments, training files, performance ratings, and current and former addresses.  If you're a victim, you will receive an email from [email protected] or a letter stating exactly what information might have been compromised.  If you get an email from OPM, you face a situation scary enough that the National Counterintelligence and Security Center felt compelled to share warnings through a new YouTube video from their Deputy Director, Dan Payne.
Payne provides six proactive steps that data breach victims must take – here we go:
Change passwords on all of your financial accounts (this covers a broad territory, including your bank and/or credit union accounts, your debit and credit cards, your stock market accounts, and your mutual fund accounts).
Monitor your financial accounts and look for unexplained activity or changes in your credit score and reports (this is good activity for everyone to perform regardless of whether they are a victim of a breach or not).
Notify creditors, financial institutions, and credit reporting agencies of unexplained activities.
Put a fraud alert on your credit report.
If you notice fraudulent activity, go to the Federal Trade Commission (FTC) website and complete an ID theft complaint form.
Report unexplained activity to your local police department. Provide them with a copy of the FTC form – and request a copy of the police report.
The FTC and OPM both give extended guidance for monitoring your identity and financial information – and precautions to avoid becoming a victim of this data breach.
As I mentioned above, there are approximately half a million black women working for the federal government.  I'm someone who has worked for the federal government for over twenty years.  This past weekend, I also begin the process of completing the steps I described above – because I'm a victim of this cyber breach, too.  Have a great weekend!!
Thank you,
Matthew W. (Guest Author)
Longtime fan of Beyond Black and White.
Graduate of Mayville State University (Mayville, ND), Virginia Tech, and Georgetown University