Trigger warning: Some people really dislike seeing people who are not black and female featured on the blog. I do hear you and understand your feelings. This is just a note there is a lot of that in this post, for illustrative purposes only. 
Love, flowers, chocolates, romance… What is not to like about Valentine's Day? I know there are some people who think that it is weird for single people to enjoy the holiday, but I disagree. I love the fact that we take one day to celebrate love in all of its stages. However, if you are in the single club like me, you might feel left out of the festivities. What does a girl or guy have to do around here?
First of all, what you are not going to do is hit up every Tom, Dick and Harry for a date. If he did not care enough to plan in advance without you hinting at it, I have news for you: he is just not that into you. Speaking of that phrase, I think the movie with the same title had the most poignant and appropriate intro for this post. Check it out:
If he has not connected with you at least four days prior to an outing, at the latest, and tries to secure a last-minute date, it usually suggests the following:
He is not into you. He has someone else on his mind. He does not love you.

He is married or taken, and has to cater to his main lady.

He had plans, they fell through, but he still wants the best bang for his buck (no puns intended). Who wants to be anyone's backup plan?

He is a cheapskate or does not have the funds. Maybe sit this one out then.

He doesn't believe in Valentine's Day. Now, this could just be tied to some of the reasons above, or he really could hate the commercialism of the holiday. If it is the latter, he had better make up for the missed holiday with A LOT throughout the rest of the year. 

He genuinely forgot. In that case, do better, gents. Ask Siri to put in a yearly reminder to plan this out.
I have not yet read the book The Rules, but I have heard it is a great read for single ladies. Speaking of rules, someone introduced me to Dua Lipa's song, New Rules. Despite the atrocious levels of autotune and synthesizers, it is a pleasant song, and gives some good relationship tips: 
That said, I know that our Facebook comments section will be filled with women telling us that they secured a date the morning of Valentine's Day, or two hours before the date, and now live happily ever after. Good for you. I am genuinely happy that you are with the love of your life, and that your man found someone who could tolerate his low-budget, broke Billy behaviour. If you are dating, that behaviour is really not kosher.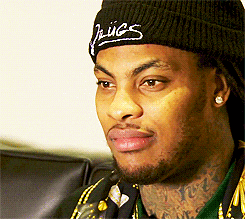 So, ladies and gents, what to do when you find yourself single on Valentine's Day? 
Treat Yourself
As the tweet said above, treat yourself. Get your nails done. Buy yourself some clothes. Create a vision board. Take yourself out to dinner. Go to the movies. Find a way to enjoy yourself and feel loved. Groupon always has amazing experiences and treats for a steal!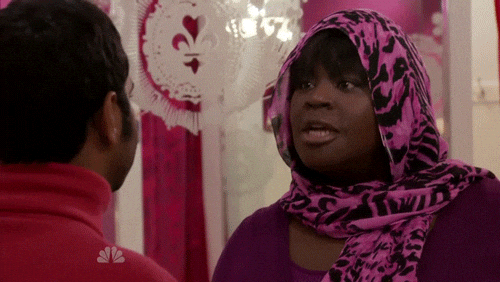 Travel
If you can afford to travel, it is a great way to enjoy new culture and experiences. If money is tight, maybe look into a small retreat into the next city, or a hotel stay across town. If it is warm and private enough where you are, you could even camp out under the stars in the backyard. 
Celebrate Galentine's Day 
Galentine's Day came from Parks and Recreation (as did the "Treat Yo Self" meme above), and has exploded onto real life. I am not sure how comfortable guys would feel hanging out together so close to  Valentine's Day, but anyone can hang out with their friend in single or co-ed groups. You could go to the local pub or restaurant, go roller (or ice!) skating, or do an activity you can all enjoy.
Get Your Pink Pill Game On
Knowledge is power. If you are single this year, and you do not want that to be the case next year, figure out what you are doing wrong and fix it for next year. Christelyn offers her Pink Pill courses for working or college ladies. I think the best course for people looking to date is her content with Matthew Hussey. There are courses for ladies who are more seasoned daters. Gentlemen, we have not forgotten about you – there is a course for men as well. (For the Beyond Black and White School's full course offering, click here.)
Get Out There
As Valentine's Day is usually couples spending time together, you might be able to go out and find someone single like yourself, depending on where you go. While I personally wouldn't recommend finding someone permanent in the club, there could be other places to find people: the arcade, the library, local parks, festivals in the area – the world is your oyster. Chances are, a man or woman who is out and about, alone on Valentine's Day, is probably single as well. Who knows? Maybe you could make a lasting connection.
Brush Up Your Dating Profile
If you prefer to stay indoors, but you would still like to get out there, why not touch up your online profile? I know that in many religious circles and even in the black community at large, online dating is frowned upon, but I encourage you to do what works for you. Be safe and intentional with your online dating strategy. (By the way, Christelyn has a course on online dating as well.)  If you're ready to jump in, why not start with the dating site we partner with, Interracial Dating Central?
If you are single for the holiday, what are you doing to enjoy yourself this Friday and weekend? Those of you in a relationship, what tips can you offer our single folks? Let us know in the comments!