We had our first telephone seminar on Sunday and to say it was amazing would be an understatement. Nearly three hours packed with information, expert advice, and even a few laughs. Here's what some participants had to say:
Christelyn I just wanted to thank you for hosting the seminar last night…it was absolutely awesome!  I learned so much and am excited to put into practice all of the tips shared by you and the other presenters. I had just about given up on online dating but now I'm charged to try again and am filled with a new hope that it could work for me. Also, it was encouraging to know other women over 40 are on a similar journey as myself. –Kelly

Ladies! I was just in Christelyn's "Online Dating: Decoded" webinar & it was 3h 45m worth of invaluable information. She really wants us black women to WIN. If there's another in the future, I highly recommend you participate. –Adrienne


It was awesome, insightful with a plethora of information. I was really clueless about online dating. After this I am excited and more comfortable and confident about restarting my online dating journey.. thank you Christelyn.. p.s. all of the guests were fantastic!!–Virgina

The seminar was such a success I've put the entire event on online with a bonus! Online Dating: Glamorously is finished, and I'm giving it away FREE in this series!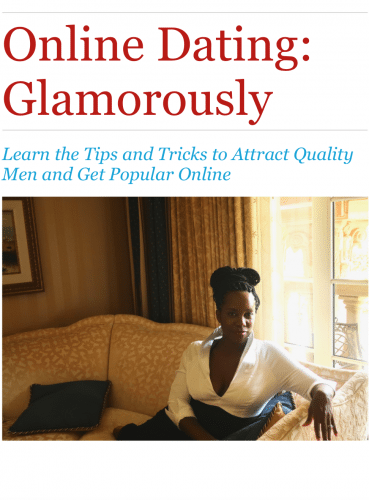 If that weren't enough to entice you, Online Dating: Decoded features experts who provided tons of valuable information.
For one day, get expert advice on how to jumpstart your online dating profile and start attracting the high-quality men you deserve. No lame, obscure theory. Real tips to get you started immediately!
Damona Hoffman, certified dating coach, Host/Producer, Dates & Mates on iHeart Radio & UBN Radio, and co-host of A Question of Love on FYI TV and former co-host of #BlackLove. Damona and Christelyn will discuss the unique challenges black women face online, and how to "beat" the online dating algorithm to get more visibility.
Kevin Murray, CEO and co-founder of Icebrkr, an online dating service that uses artificial intelligence to give daters real-time advice while they are creating their profile and conversing with others on the site. As a former professional online profile ghostwriter for eFlirt, Kevin will give insight into the words and phrases that will get you the attention you want, along with tips on instant messaging
Twin brothers David and Jonathan Bennett are internationally recognized dating, relationship, and life coaches based out of the Columbus, Ohio metro area, where they consult, speak, and offer classes. Together they will discuss:
-How you can choose photos that express your core personality, not just your looks
-Ways to "make the first move" and message a guy without coming across too strongly
-Major red flag phrases that cause guys to instantly reject a profile (and how to avoid them)
-Tips to express your values and preferences in a way that draws in quality people
-Advice to positively stand out and not be just another boring profile
THIS ISN'T THE SAME OLD, SAME OLD. REAL ADVICE. FOR REAL.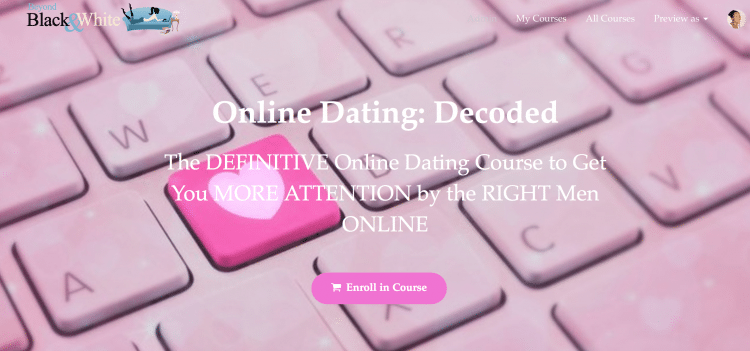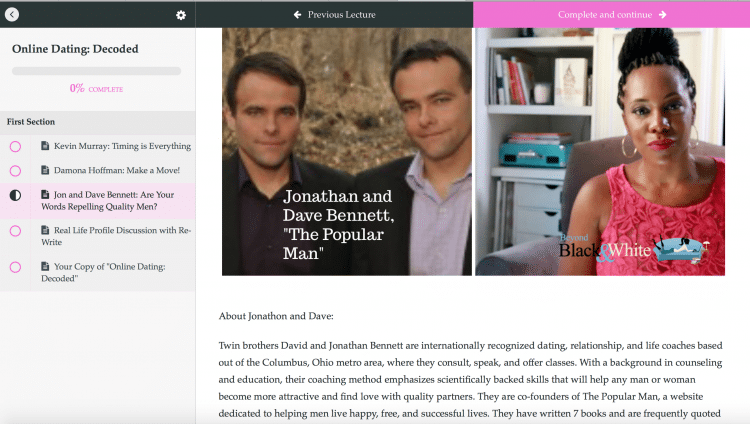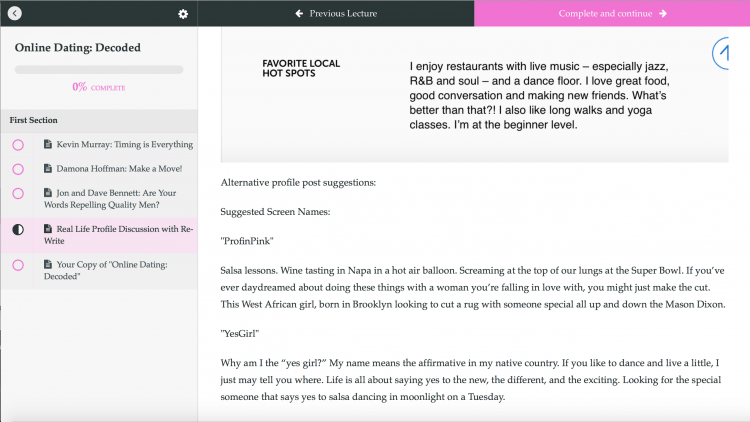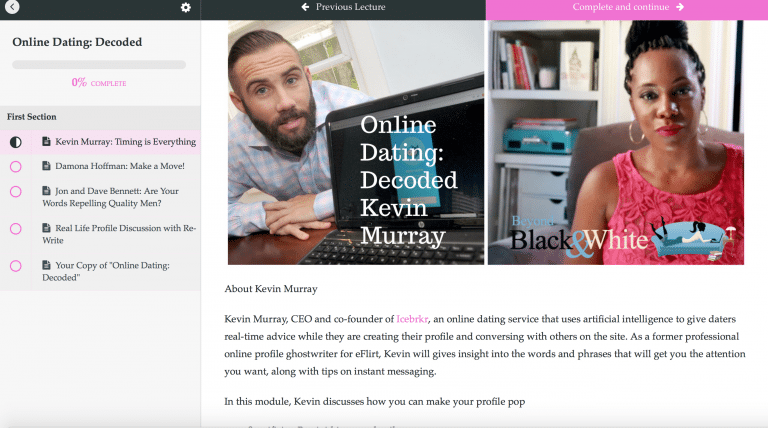 Trust me…I've done the research. A coaching of this type STARTS at $150, and goes up into the thousands. And for the price of a good pair of shoes, you'll have more information, insightful and SPECIFIC TO BLACK WOMEN that you can use and start with IMMEDIATELY.
So what are you waiting for? Click here to sign up and get your copy of my first book since 2012!