You basically need to be hiding under a rock to not have heard about Rhianna's new cosmetics line, Fenty Beauty. My Facebook timeline is full of friends posting selfies ecstatic over the huge range of coverage–especially for browner hues. My favorite YouTube beauty vloggers were loving it too, and I knew I had to at least go into my local Sephora to see for myself what all the fuss was about.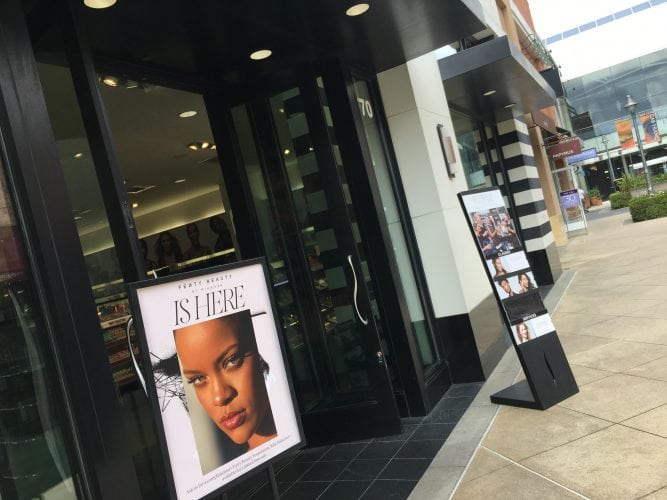 I'd heard that Fenty was selling out of their browner shades so I aimed to get there early. I was not in luck. The two shades that looked absolutely flawless on me–#400 and/or #430–were all gone. I asked if there might be some in back stock. Again, no luck. The darker shades are selling out faster than any of the others. So much for makeup companies complaining that dark shades don't sell.
The funny thing about those two colors is that, at first, it looks as if these shades would be too light. How the formula looks in the bottle versus how it comes to life on your face are vastly different, so I advise anyone who hasn't gone into a Sephora to test the shades to know their color not order online until you know for sure.
The coverage looked so natural…even in the sun. I didn't even put any on my neck and it blended so well there was no need.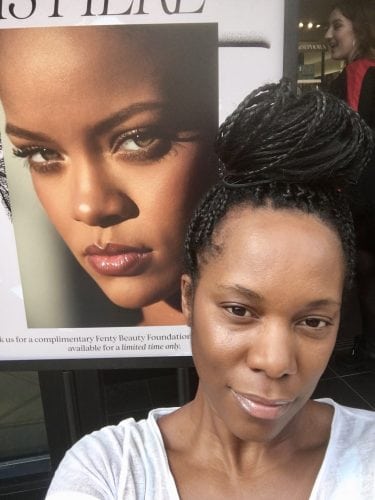 The foundation is the star of this show for me. The coverage is incredible. The formulation has a matte finish, which is absolutely PERFECT for me because after five minutes under filming lights I start looking like an oil slick. Those with dryer skin might want to use a sheer moisturizer before application. I like that it felt light and breathable, and after a few hours my shine was still under control.
Now for the ingredients. Don't get it twisted–Fenty is not a "clean" or "green" beauty product. However, it does not contain parabens, and is vegan and cruelty-free. Black women should be extra careful about the use of parabens in cosmetics, because they've been linked to breast and reproductive cancers. While I also purchased the Conceal, Contour, Highlight set and the Kilowatt Freestyle Highlighter Duo, I'm a bit disappointed that both contain aluminum and dimethicone, which is definitely not on the "green friendly" list.
Bottom line: I'll definitely be using this for my video and photo shoots, but it won't replace my regular "green beauty" rotation. It will be my "guilty pleasure" choice when I need my makeup to be absolutely flawless and long-wearing.
If you're looking for cleaner beauty at Sephora, Tarte is it.
Have you tried Fenty Beauty yet? What are you thoughts? Share your pics!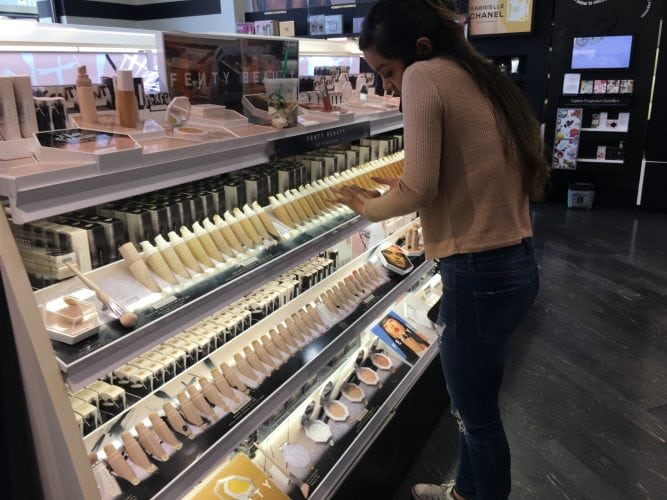 Follow Christelyn on Instagram and Twitter, and subscribe to our You Tube channel. And if you want to be a little more about this online dating thing, InterracialDatingCentral is the official dating site for this blog.