Take a look at this amazing combo! I'm absolutely in love with "Spanish Rose," a brick-red lippie from Au Naturale ($22). I combined the look with the gorgeous shade of blue from Gabriel Cosmetics, another natural line I've had my eye on. Both work together so classily, and you can wear this gorgeous matte lip color and fun eyeliner all day, from work to play.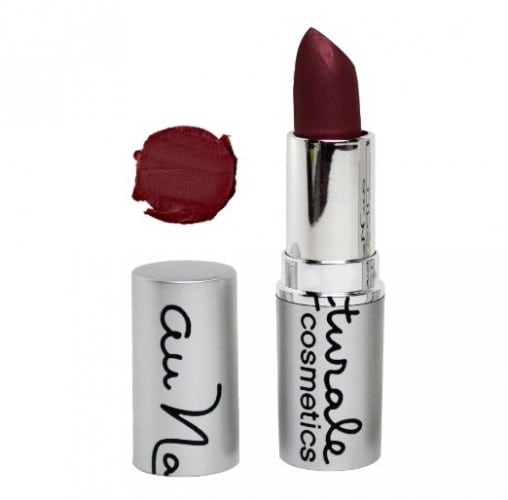 For added definition, you can line your lips with a dark brown liner, as I did.
I'm wearing Gabriel's ZuZu Luxe liquid eyeliner in "Storm," ($14.85) a shimmery, midnight blue.