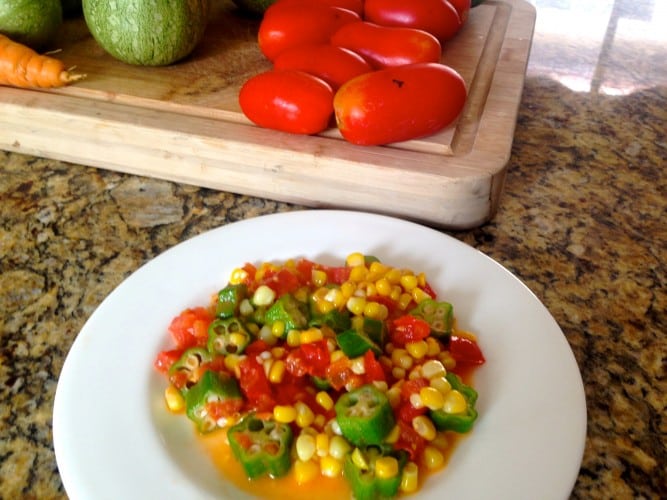 This dish really takes me back to my childhood, when my father would make this dish along with some fried catfish. The sweetness and freshness of the corn, the richness of the tomatoes, and the savory flavor of the okra works to make this dish so good you won't need to season it. Chop up the tomatoes, cut the corn from the cob, and slice the okra and sauté in a nonstick pan, and you won't even need to use oil.
I grew this in my summer garden this year, and while me okra and tomatoes are prolific, I'm having a bit more of a challenge with corn. As you know, I use raised beds for gardening, and while the roots of corn are relatively shallow, I'm not getting the 8-foots stalks I see in farm communities as a race down the two-lane highway to find some civilization.
This what my corn is NOT looking like…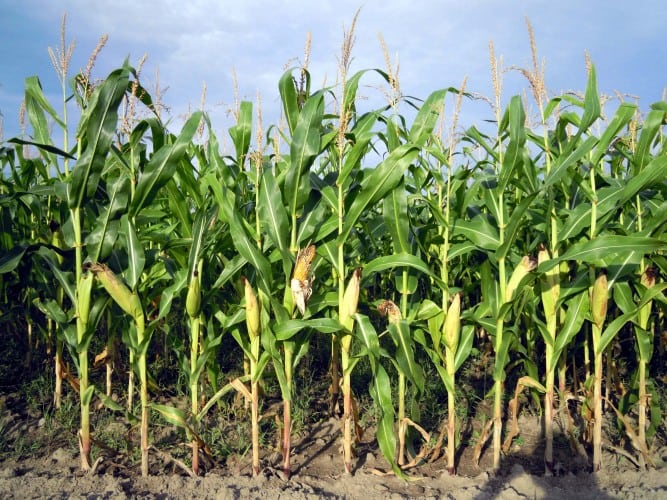 As a result, my yield is low, and I'm averaging only one cob per stalk So removing the corn and mixing it in the vegetable medley allows me to enjoy what little I have.
I think next year I'll research corn seeds that can grow well in pots. They won't get gigantic, but I think I might have better luck.