I recently got not one, but TWO emails from a hysterical woman…
How sad is this???? Watch "BEAUTIFUL WOMAN HATES MOM BECAUSE SHE BLACK. SHE WISH SHE WAS WHITE" on YouTube
I hadn't looked at it right away, then circled back to look.
https://www.youtube.com/watch?v=IPZEhSzEdQs&feature=youtu.be
At first I was outraged, but then I became suspicious. The entire scene looked like someone out of "Imitation of Life." The things that she said, and how her flat accent "suddenly" changed to a country twang, along with using a lot of 1950's Jim Crow talk and I immediately knew something was fishy.
Didn't take long for me to discover I was right. All the answers to everything can be found in the comments section.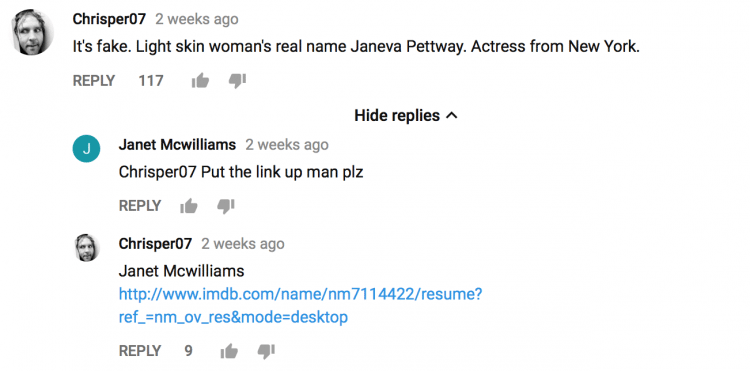 Looked up the link, and…yeah.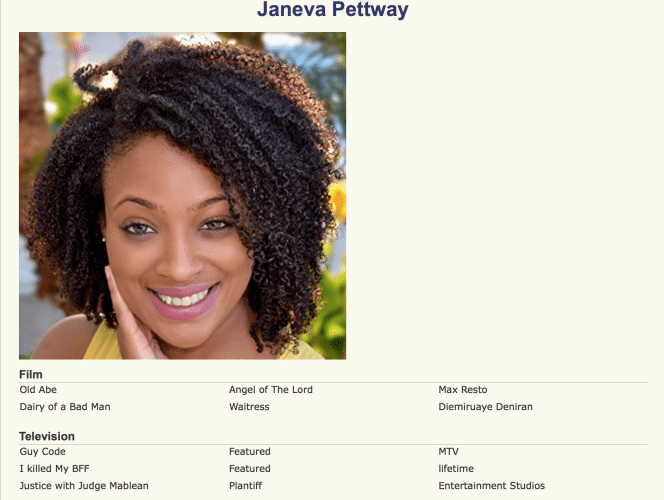 Take note of her television credits.
Funny I was just reading this morning about how the Russians used bots, fake news, and social sharing to propagate made up conspiracies and outright lies. The New York Times piece said we are a In this paranoid, polarized and ill-informed subset of American news consumers, and this is proof of it.
News like this is able to propagate because there are people who WANT the news to be true, so they don't cross check. They just hit the share button and spam email folks like me in order to elicit some hysterical response. Because surely…my work with Swirling will create more monsters who hate their dark-skinned-domestic-worker-country-fried mothers. Surely this is proof I should just pack up and leave.
I'm gonna need for folks to use the brains God gave them and begin to think critically about the news they consumer and help distribute. Stuff like this only serves to cause discord between the races, which was no doubt, the objective. Shame on "Justice with Judge Mablean." I will never, ever watch that show for appealing to the darkest, base emotions of humanity.
Follow Christelyn on Instagram and Twitter, and subscribe to our You Tube channel. And if you want to be a little more about this online dating thing, InterracialDatingCentral is the official dating site for this blog.