Last night, my husband Sean was holding our 16-month-old daughter Maya as we were boarding a flight from BWI to MCO. As we stepped onto the plane, one of your flight attendants opened her mouth and inserted her foot quite deeply inside.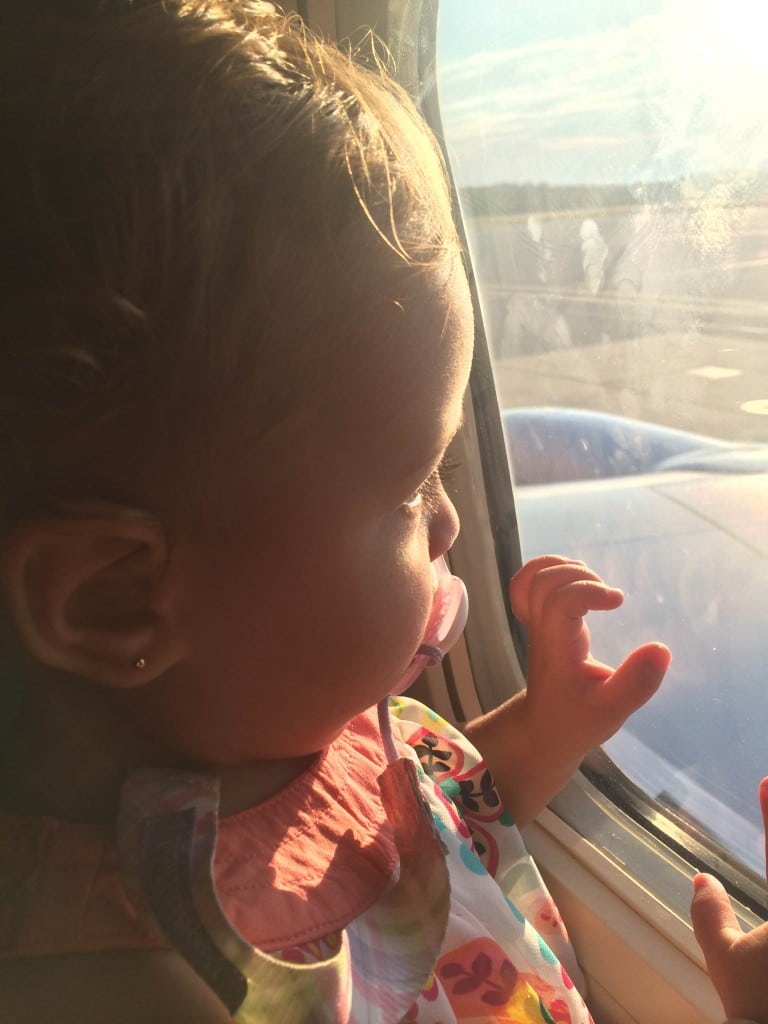 Flight attendant to Maya: Hi there! Are you going to see Mickey?
Sean: Nah. We're headed home.
Flight attendant: Well, that explains where she got that tan!

(Miraculously, though he also lives in Florida, my incredibly pale husband does not have said tan.)

I turned to look at my husband and he gave me a smirk. Neither of us said a word. (I'm sure this is floating around in your unresponsive PR department/social media team's periphery since I tweeted about it not long after it happened.)

You see, my husband is white and I'm black. Naturally, our mixed child is a beautiful blend of his redheaded Scottish/German genes and my East Indian-Chinese-Black-White Caribbean background. It's not a tan; it's her complexion; one that she inherited from us.

When we sat down, we were hurt and furious. It lingered for the entire flight. For two hours, I kept reliving the moment—how an off-handed comment could completely ruin our flight experience. Should I have said something back? My husband wondered if he should have. We murmured quietly about it, dissecting the encounter, as Maya slept in my arms.

Because this is what it means to have a mixed family: To deal with questions about if she's ours, the looks, to be stung by comments made thoughtlessly and move on, to wonder if they were intentionally hurtful or simply thoughtless, to constantly question if you're overreacting or not. To forgive them anyway.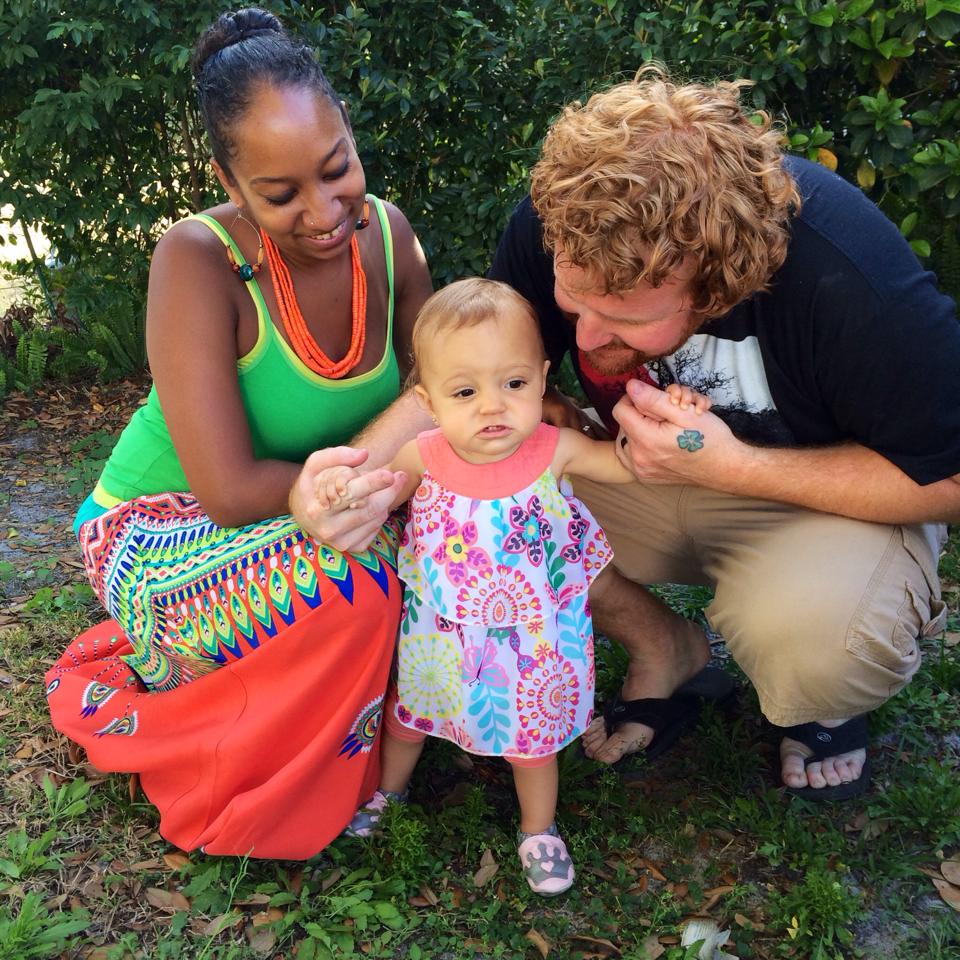 When we chose to fly with Southwest Airlines, we did not sign up to have to face this moment again. And while we are all but certain that she meant no harm, it is undeniable that it was incredibly insensitive and reflective of great cultural ignorance. We expected more from Southwest and its staff and, quite frankly, you should, too.

When finally we landed, I carried Maya off of the flight, my husband striding protectively ahead of us as if to stave off another encounter. She's not old enough to know yet how the world sees her, but one day she will. And we hope she will deal with it with more tact and sensitivity than she receives.


Are you part of a mixed family and have faced similar situations? How have you dealt with them?


UPDATE: Southwest Airlines submitted this response to Kari:
Dear Kari,
We received your e-mail and tweet regarding your travel with us back home to Orlando on July 6, and we're so sorry to learn that you had such an atypical Southwest experience.  We appreciate the opportunity to research this situation and respond to your concerns.
We pride ourselves on being a family airline, which means not only treating Passengers like family, but creating a comfortable atmosphere for family air travel.  With that being said, we were concerned to hear about your interaction with one of our Flight Attendants onboard Flight # 540, and we sincerely regret any discomfort or embarrassment you experienced as a result of your conversation with her when she was greeting your family as you boarded.
We realize that an Employee's attitude when handling a situation may be remembered long after the actual incident is forgotten.  Rest assured, demonstrating a biased, hurtful attitude based on one's appearance is not condoned at Southwest Airlines.  Indeed, discrimination for any reason is wrong.  Our Company could not survive if we believed otherwise.  In fact, a cursory view of our workforce, as well as our expansive, multi-cultural Customer base, is a reliable indicator that we exalt and appreciate diversity.  And, it is in this spirit that we apologize for having left you questioning our Flight Attendant's behavior on earlier this week.
Regardless of the circumstances, we care about the impression we leave on our Customers, and we want them to know that their complaints are taken seriously.  Our Company fully understands that few people would take time to pen a complaint or a blog post unless they truly feel mistreated or otherwise disillusioned by their experience, which is why we carefully reviewed our Flight Attendant's performance and want to learn from your comments.  As such, we hope you'll rest assured knowing that the appropriate Leaders have been provided a copy of your correspondence for review and internal followup.
All in all, it is obvious that we have not scored a very "high grade" with you in regard to this situation, and I'd like to invite you back for a more typical Southwest experience.  As a gesture of goodwill and means of facilitating this wish, I've issued you a $100.00 Southwest LUV Voucher (SLV), which will arrive in a separate e-mail within the next two to three weeks days.  Instructions on the voucher will explain how to use it when booking travel with us and we hope it is received in the intended spirit.
We are keenly aware that our ability to stay the Leader in the industry when it comes to service depends on the overall satisfaction of our Customers.  We ask that you not allow this one incident to deter your family from traveling with us in the future.  You have our word that we will continue to do our very best to meet (and exceed) your expectations, and nothing would please us more than to share the skies with you, your husband and your daughter for many years to come as your business is important to us.
Sincerely,
Shannon Whitney, Southwest Airlines Headquarters
Kari Cobham
 is a Trinidad-born, Florida-based writer, editor and social media strategist. A former award-winning journalist at 
The Daytona Beach News-Journal
, her work has been featured on MSNBC's Today Books, Orlando Sentinel, SHE and 
Caribbean Beat
 magazines. You can follow her on Twitter 
@KariWrites
.